christina alger
July 9, 2018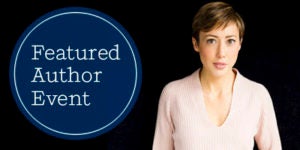 G.P. Putnam's Sons author Cristina Alger will be presenting her thrilling new novel, THE BANKER'S WIFE, at the 86th Street and Lexington Avenue Barnes & Noble in Manhattan on Tuesday, July 10. The event will feature Christina in conversation with Lee Childs, author of twenty-two New York Times bestselling JACK REACHER thrillers.
expand
THE BANKER'S WIFE plunges resders into the gripping world of financial intrigue. The mysterious disappearance of Matthew Werner, a banking insider at Swiss United, a powerful offshore bank, leaves Annabel widowed. She is determined to demystify the secrets he left in his wake, including a suspicious list of clients and an encrypted laptop. Annabel soon discovers that Matthew's death was no accident, and her search for answers has entangled her in the crosshairs of his powerful enemies.
Meanwhile, Marina Tourneau, an ambitious society journalist, is on the cusp of joining the very same high society she writes about. With her engagement to Grant Ellis, Marina decides to trade in her pen and paper for the upper echelons of New York's social scene, but not before digging into one last story—the final investigation her mentor was working on before his sudden and untimely death. While looking into Swiss United, Marina uncovers information that implicates some of the most powerful figures in the financial world, including a few who are too close to home. This story can also be the answer to Annabel's desperate search for answers, but only if Marina chooses to publish it. Cristina Alger is also the author of THE DARLINGS and THIS WAS NOT THE PLAN. She graduated from Harvard College and NYU Law School. Before becoming a writer, she worked as a financial analyst and a corporate attorney. Cristina lives in New York with her husband and children.