Claire Dederer
April 17, 2018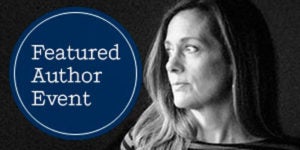 Attention colleagues in the Pacific Northwest: Tonight author Claire Dederer is launching the paperback edition of LOVE AND TROUBLE: A Midlife Reckoning (Vintage) at the University Book Store on the University of Washington campus in Seattle, beginning at 7:00 p.m. (PDT). She will be read from her book, and following a Q&A, sign copies for attendees.
expand
Named one of the best books of the year by Kirkus Reviews, LOVE AND TROUBLE is a ferocious, sexy, hilarious memoir about going off the rails at midlife, when Dederer developed a sudden yearning for jailbreak. Trying to reconcile the girl she was with the woman she has become, she reflects on two periods in her life uncannily similar in their emotional intensity: her present experience as a middle-aged mom in the grip of unruly and mysterious new hungers, and her recollections of herself as a teenager. "Sentence for sentence, a more pleasure-yielding midlife memoir is hard to think of." —
The Atlantic
Dederer is also the author of the
New York Times
bestseller
POSER: My Life in Twenty-Three Yoga Poses,
and is a book critic, essayist, and reporter. A longtime contributor to the
New York Times
, she has also written for
The Atlantic
,
Vogue
,
Slate
,
The Nation
, and
New York Magazine
, among other publications.