comedian
December 12, 2017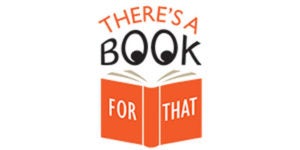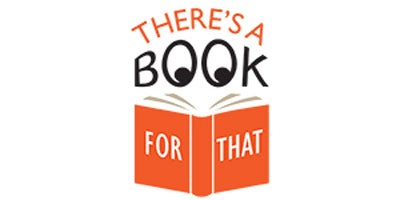 Stumped about what to give that difficult someone on your list? What about a biography or memoir of one of their favorite celebrities? Culling through the plethora of biographical bestsellers this year, one thing became clear: we love the people who make us laugh, listen, dance and sing! The following books offer insights into beloved artists' lives as well as the music, shows and podcasts which made them famous. Just looking at these covers can cause reverie and lift the spirit. Imagine what's inside! So let's hear it for the comedians and musicians…
expand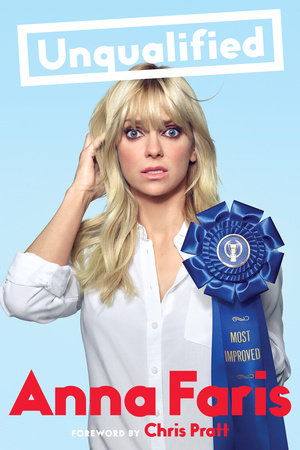 UNQUALIFIED
by Anna Faris, Chris Pratt Part memoir, part humorous, unflinching advice from her hit podcast
Anna Faris Is Unqualified
, this book reveals Anna's unique take on how to navigate the bizarre, chaotic, and worthwhile adventure of finding love. Hilarious, authentic, and actually useful,
Unqualified
is the book Anna's fans have been waiting for.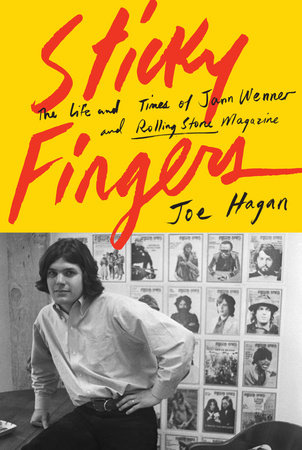 STICKY FINGERS: THE LIFE AND TIMES OF JANN WENNER AND ROLLING STONE MAGAZINE
by Joe Hagan A delicious romp through the heyday of rock and roll and a revealing portrait of the man at the helm of the iconic magazine that made it all possible, with candid look backs at the era from Mick Jagger, Keith Richards, Elton John, Bono, Bruce Springsteen, Paul McCartney, and others. The story of Jann Wenner, Rolling Stone's founder, editor, and publisher, and the pioneering era he helped curate, is told here for the first time in glittering, glorious detail.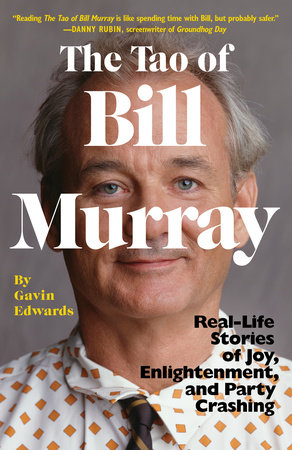 THE TAO OF BILL MURRAY: REAL-LIFE STORIES OF JOY, ENLIGHTENMENT, AND PARTY CRASHING
by Gavin Edwards, R. Sikoryak Now in paperback with new material—a collection of the most epic, hilarious, and strange Bill Murray anecdotes from the past four decades, many of which have never before been made public. Over the past several years, a cottage industry has sprung up online around "Bill Murray Stories," real-life anecdotes of unbelievable encounters with the star.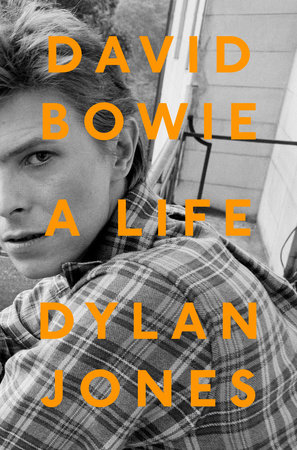 DAVID BOWIE: A LIFE
by Dylan Jones Now, finally, in Dylan Jones's magisterial, engrossing oral biography, the door has been fully opened on the life and impact of David Bowie. Drawn from nearly 200 new interviews with Bowie's producers, bandmates, managers, lovers, and more, this book will mix private and public to tell Bowie's story as it's never been told before, offering something new for die-hard and casual fans alike.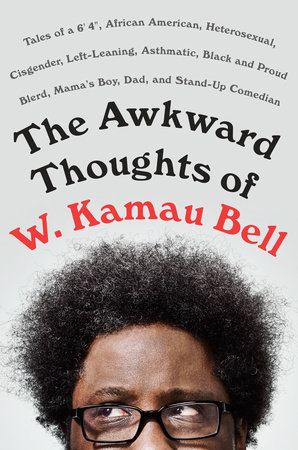 THE AWKWARD THOUGHTS OF W. KAMAU BELL: TALES OF A 6′ 4″, AFRICAN AMERICAN, HETEROSEXUAL, CISGENDER, LEFT-LEANING,ASTHMATIC, BLACK AND PROUD BLERD, MAMA'S BOY, DAD, AND STAND-UP COMEDIAN
by W. Kamau Bell A memoir and manifesto from the comedian, hit podcast host, and star of United Shades of America. This humorous, well-informed take on the world today, tackles a wide range of evergreen issues such as: race relations, fatherhood, the state of law enforcement today, comedians and superheroes, right wing politics, failure, his interracial marriage, his upbringing by divorced, and very strong-willed, race-conscious parents, his early days struggling to find his comedic voice, why he never felt at home in Black comedy circles, what it means to be a Black nerd, the balance between racism and feminism, and much, much more.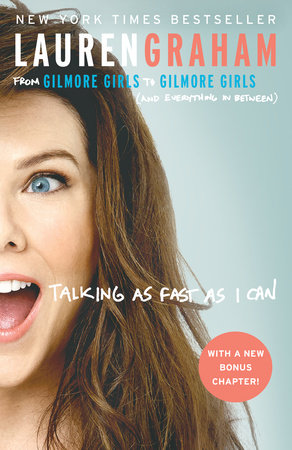 TALKING AS FAST AS I CAN: FROM GILMORE GIRLS TO GILMORE GIRLS (AND EVERYTHING IN BETWEEN)
by Lauren Graham In her first work of nonfiction, a series of essays told in her intimate, hilarious, and down-to-earth voice, Lauren Graham gives fans a behind-the-scenes look at the making of
Gilmore Girls
, shares conversations with cast members, and tells humorous stories from her own life as an actress in Hollywood and New York.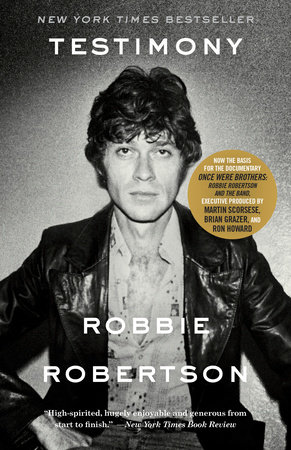 TESTIMONY
by Robbie Robertson A spellbinding memoir from one of rock's greatest storytellers. Robbie Robertson's singular contributions to popular music have made him one of the most beloved songwriters and guitarists of all time. But few could have expected that a young Canadian would pen some of this past century's most distinctively American songs, music that seems soaked in the mythology and traditions of the Old South.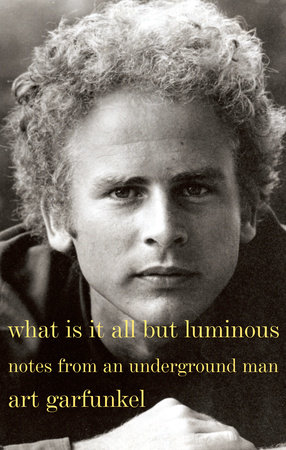 WHAT IS IT ALL BUT LUMINOUS: NOTES FROM AN UNDERGROUND MAN
by Art Garfunkel From the golden-haired, curly-headed half of Simon & Garfunkel, comes a memoir (of sorts)—moving, lyrical impressions, interspersed throughout a narrative, punctuated by poetry, musings, lists of resonant books loved and admired, all reveal the making of a musician and the evolution of a man. Readers are treated to a portrait of a life-long friendship and collaboration that became the most successful singing duo in the roiling age which was defined by their pathfinding folk-rock music.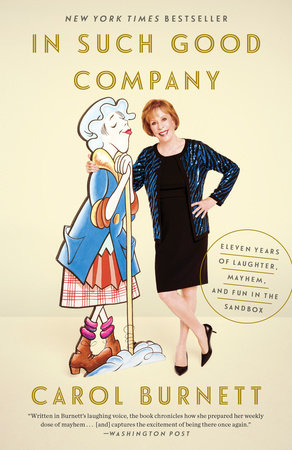 IN SUCH GOOD COMPANY: ELEVEN YEARS OF LAUGHTER, MAYHEM, AND FUN IN THE SANDBOX
by Carol Burnett Carol delves into little-known stories of the guests, sketches, and improvisations that made 
The Carol Burnett Show
 legendary, as well as some favorite tales too good not to relive again. While writing this book, Carol rewatched all 276 episodes and screen-grabbed her favorite video stills from the archives to illustrate the chemistry of the actors and the improvisational magic that made the show so successful.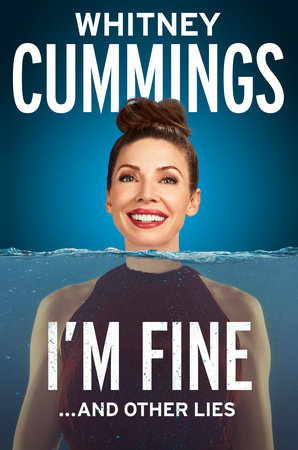 I'M FINE…AND OTHER LIES
by Whitney Cummings A hilarious personal account of the life, times, and crippling anxiety of rising star comic, actress, writer, producer, and director Whitney Cummings. After getting her start as a stand-up comic and then breaking out with her wildly successful CBS sitcom
2 Broke Girls
 Whitney Cummings has seen a few things and is turning to the written word to tell us all the stuff she doesn't say on stage. For more information on these and similar titles visit
celebrity bios
---
There's a Book for That! 
is brought to you by Penguin Random House's Sales department. Please follow our Tumblr by clicking 
here
—and share this link with your accounts: 
theresabookforthat.tumblr.com
. Thank you! Did you see something on the news or read about something on your commute? Perhaps you noticed something trending on Twitter? Did you think: "There's a book for that!"? Then please, send it our way at 
theresabookforthat@penguinrandomhouse.com