daniel james brown
September 27, 2017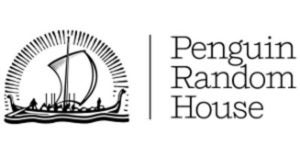 Viking today announced a new book by #1 New York Times bestselling author of THE BOYS IN THE BOAT, Daniel James Brown.  Wendy Wolf, Vice President, Associate Publisher, Viking, acquired North American, first serial, and audio rights from Dorian Karchmar of WME Entertainment.  Daniel Crewe, Publisher, Viking UK, acquired UK and Commonwealth rights from Raffaella De Angelis of WME, on behalf of Dorian Karchmar. 
expand
Daniel James Brown says, "I can't wait to tell this story about another remarkable group of young Americans who helped define who we all are and whose story has so much relevance today. I'm deeply grateful to my friends in the Japanese-American community for their willingness to entrust me with the story, and once again I'm eagerly looking forward to working with Wendy and the terrific team at Viking." Brian Tart, President and Publisher, Viking, says, "Daniel James Brown will bring his unique talents to a crucial chapter of American history that remains largely unknown, with a story that rivals the power and hope of The Boys of in the Boat. We are honored to publish this important and timely book at Viking." [caption id="attachment_7948" align="alignright" width="300"]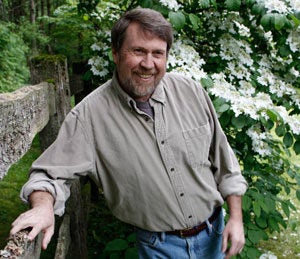 Daniel James Brown
Credit: Robin V. Brown[/caption] Brown's new book, as yet untitled, is the gripping story of some of the bravest Americans who ever lived, the Japanese-American patriots of World War II. The book will revolve around four young American men, the children of Japanese immigrants, who sacrificed everything to prove their loyalty to the United States. In the face of extraordinary losses, displaying fierce courage as their families endured the hardships and humiliations of internment camps back in the U.S., they fought their way up the Italian boot and deep into the Vosges Forest on the French-German border. There they were asked to do the near impossible, what no one else had been able to do—to rescue a battalion of Texans cut off and surrounded by German forces determined to kill them all. What the Japanese-American troops of the 442nd Regimental Combat Team did next would become the stuff of legend and earn them and their brethren at home the respect they had too long been denied. But this is not just a war story. The book pulls back the lens on their immigrant parents, who make their way in America only to shutter the businesses they spent decades building, sell their homes for pennies on the dollar, and endure incarceration in bleak camps. It is the tale of their white countrymen, some of whom treated them as enemies and some of whom worked side-by-side as allies, and of other young men, who took a different path to defend their rights: standing defiantly in courtrooms, defending the principles for which their brethren were fighting overseas. It is the story of mothers, sisters, and daughters who held together families under unprecedented conditions, and of a people too often seen as passive victims who were, in fact, simply Americans doing what Americans do best—striving, resisting, pushing back, rising up, standing on principle, laying down their lives, enduring, and ultimately prevailing. Daniel James Brown is the #1
New York Times
bestselling author of THE BOYS IN THE BOAT, which has been published in 20 countries, has spent over 135 weeks on the
New York Times
printed nonfiction list and 17 on the nonfiction hardcover list and has been adapted in a young readers' edition. It is currently in feature development at the Weinstein Company. Brown is also author of two previous nonfiction books,
The Indifferent Stars Above
and
Under a Flaming Sky,
a finalist for a Barnes & Noble Discover Award.