devotions
October 20, 2017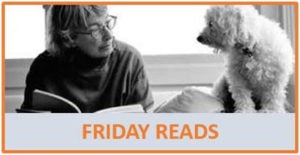 There is so much to praise about Mary Oliver: Her wisdom, her humility, her love of the world (especially dogs and birds) while addressing suffering – both personal and planetary. Her books are exhilarating, born of faith, intellect and attention.  Just think if she hadn't put her writing into the world, if she'd kept her rare gift to herself?  And yet we at Penguin Random House are fortunate enough to publish Mary Oliver, with the latest offering, DEVOTIONS, making its way into the hands of readers, including those who once believed they didn't like poetry.
expand
THIS MORNING This morning the redbirds' eggs have hatched and already the chicks are chirping for food. They don't know where it's coming from, they just keep shouting, "More! More!" As to anything else, they haven't had a single thought. Their eyes haven't yet opened, they know nothing about the sky that's waiting. Or the thousands, the millions of trees. They don't even know they have wings. And just like that, like a simple neighborhood event, a miracle is taking place. – Mary Oliver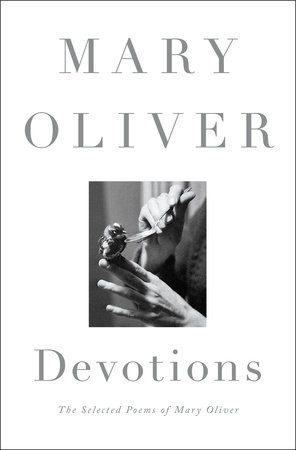 DEVOTIONS: THE SELECTED POEMS OF MARY OLIVER
Pulitzer Prize-winning poet Mary Oliver presents a personal selection of her best work in this definitive collection spanning more than five decades of her esteemed literary career.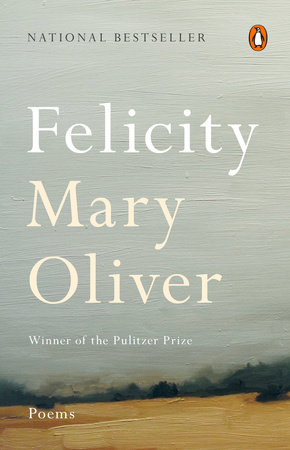 FELICITY: POEMS
"If I have any secret stash of poems, anywhere, it might be about love, not anger," Mary Oliver once said in an interview. Finally, in this stunning new collection,
Felicity
, we can immerse ourselves in Oliver's love poems.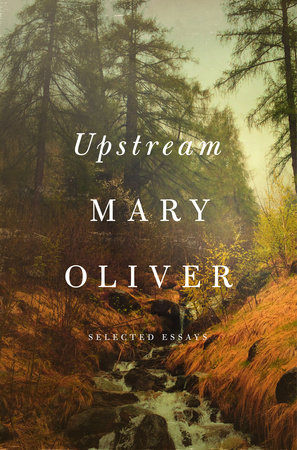 UPSTREAM: SELECTED ESSAYS
A collection of essays from the beloved Pulitzer Prize winner and New York Times bestseller Mary Oliver: "In the beginning I was so young and such a stranger to myself I hardly existed. I had to go out into the world and see it and hear it and react to it, before I knew at all who I was, what I was, what I wanted to be."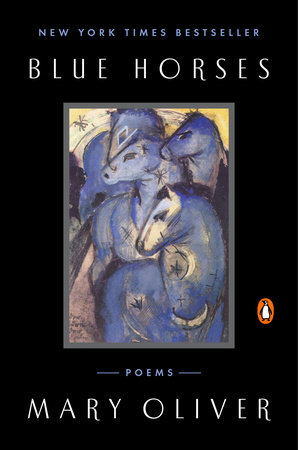 BLUE HORSES: POEMS
In this stunning collection of poems, Mary Oliver returns to the imagery that has defined her life's work, describing with wonder both the everyday and the unaffected beauty of nature. Herons, sparrows, owls, and kingfishers flit across the page in meditations on love, artistry, and impermanence.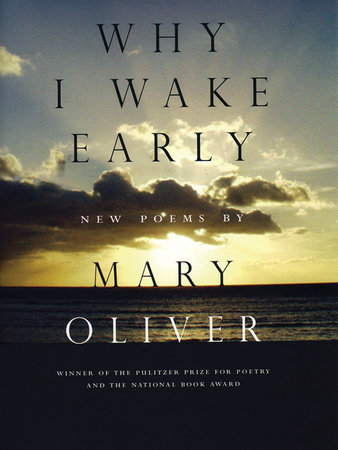 WHY I WAKE EARLY: NEW POEMS
The volume includes poems on crickets, toads, trout lilies, black snakes, goldenrod, bears, greeting the morning, watching the deer and, finally, lingering in happiness.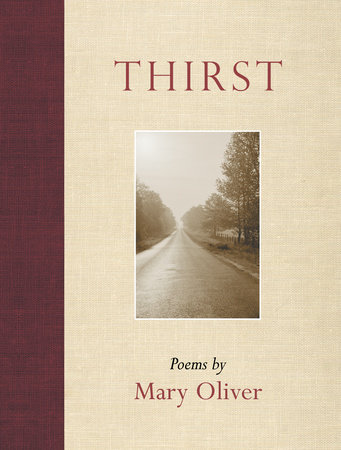 THIRST: POEMS
Thirst
introduces two new directions in the poet's work. Grappling with grief at the death of her beloved partner of over forty years, she strives to experience sorrow as a path to spiritual progress, grief as part of loving and not its end. And within these pages she chronicles for the first time her discovery of faith, without abandoning the love of the physical world that has been a hallmark of her work.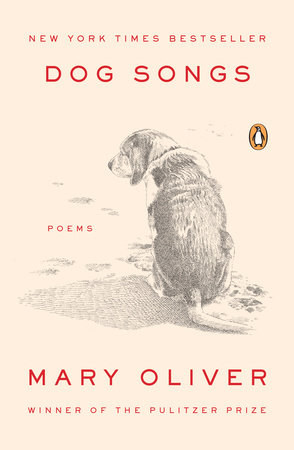 DOG SONGS: POEMS
Threaded throughout Mary Oliver's many collections, there have always been dogs. Beloved by her readers, special to the poet's own heart, the dog poems offer a special window into Mary Oliver's universe.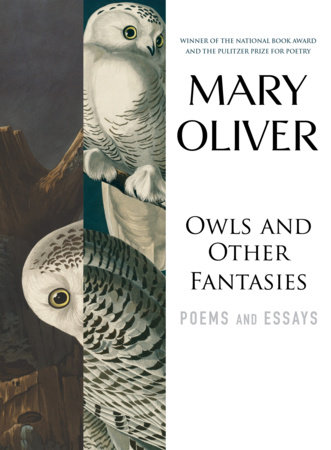 OWLS AND OTHER FANTASIES: POEMS AND ESSAYS
Within these pages Mary Oliver collects twenty-six of her poems about the birds that have been such an important part of her life-hawks, hummingbirds, and herons; kingfishers, catbirds, and crows; swans, swallows and, of course, the snowy owl, among a dozen others-including ten poems that have never before been collected.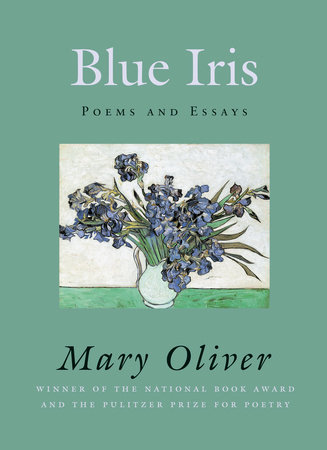 BLUE IRIS: POEMS AND ESSAYS
A rich collection of ten poems, two essays, and two dozen of Mary Oliver's classic works on flowers, trees, and plants of all sorts, elegantly illustrated,
Blue Iris
is the essential companion to Owls and Other Fantasies. For more on these and related titles visit
Mary Oliver
---
There's a Book for That! 
is brought to you by Penguin Random House's Sales department. Please follow our Tumblr by clicking 
here
—and share this link with your accounts: 
theresabookforthat.tumblr.com
. Thank you! Did you see something on the news or read about something on your commute? Perhaps you noticed something trending on Twitter? Did you think: "There's a book for that!"? Then please, send it our way at 
theresabookforthat@penguinrandomhouse.com