ellen pao
September 18, 2017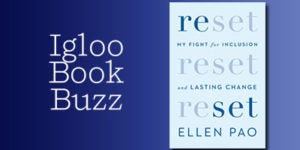 Our new Igloo Book Buzz  selection is Ellen Pao's RESET: My Fight for Inclusion and Lasting Change,  to be published on Tuesday, September 19, by Spiegel & Grau.  In 2015, Ms. Pao sued a powerhouse Silicon Valley venture capital firm, calling out workplace discrimination and retaliation against women and other underrepresented groups. Her suit rocked the tech world – and exposed its toxic culture and its homogeneity.  RESET is a rallying cry – the story of a whistleblower who aims to empower everyone struggling to be heard, in Silicon Valley and beyond. 
expand
[caption id="attachment_7806" align="alignright" width="200"]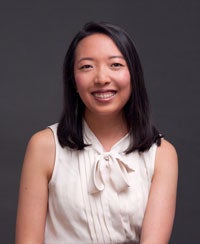 Emi Ikkanda
Photo Credit: Matthew Dunivan Photography[/caption] Spiegel & Grau Senior Editor
Emi Ikkanda
: "I was alongside the many across the country who were rooting for Ellen Pao during her gender discrimination trial, and I was thrilled when we first had a chance to meet to discuss what would become this extraordinary book, RESET. She was among the first in tech to stand up when too many were afraid to, and I was inspired speaking with her and hearing about how she wants to tell her story to help empower others. Far too many women and people of color will recognize their own office experiences when they read Pao's book, and I love how she then talks about how people can come together to drive change. She writes about how, when she was CEO of Reddit, her team shut down revenge and child porn and the worst harassment sites. She also talks about how what started as friends sharing tech experiences over take-out grew to into a team that launched the award-winning, nationally recognized advocacy nonprofit Project Include. I can't wait for her book to be out in the world, as so many are joining her efforts to make lasting change." [caption id="attachment_7805" align="alignleft" width="200"]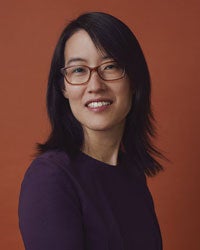 Ellen Pao
Photo Credit: Helena Price[/caption]
Ellen Pao
: "I wrote the book to take people into my experiences so readers can recognize their own struggles or empathize with others with similar experiences. I called it RESET because the tech world needs a complete reset. We need to clear the biases and power imbalances from tech to give everyone a fair chance to succeed. And that might mean shaking out the people who don't believe in real inclusion, and replacing them with people who have been unfairly excluded. When I had first joined tech, I believed it was a meritocracy, and I was shocked when I was yelled at when I asked for equal pay and when I realized that there was no way for me to get promoted. It didn't matter how much money I brought in, or how strong my relationships were with entrepreneurs. I didn't have the right gender. Attitudes are starting to change as more voices come forward, but we have a long way to go. What's important is that we're telling our stories and standing up for ourselves and for one another. If we do not share our stories and shine a light on inequities, things will not change." Here is a sampling of early praise RESET has received: "Necessary and incisive. As Pao detailed her experiences, while also communicating her passion for the work men often impeded her from doing, I was nothing short of infuriated. It was great to see a highly accomplished woman of color speaking out like this and hopefully this book will encourage more women to come forward, give voice to their experiences in the workplace, and contribute to meaningful change."—Roxane Gay "When women assert ourselves, we confirm the bias against us, unconscious and otherwise. When we speak out, we identify ourselves as troublemakers. This is why I look forward to reading Ellen Pao's account of her tribulations in Silicon Valley."—Catherine Mayer,
New York Times
"Vivid [and] fascinating reading…
The Broadsheet
 covered the Pao trial extensively, but it's a very different experience to read her words now…. Her willingness to come forward paved the way for [other] whistleblowers… The 'Pao effect'…is real—and, it seems, just beginning to make its influence felt."—
Fortune
"Ellen Pao courageously confronted Silicon Valley's venture capital world by calling out bias and discrimination. She emerged from a public trial, media frenzy, and a fierce battle against online harassment with her strength, spirit, and voice intact. In RESET,
with deep intelligence and a gift for storytelling, Pao movingly and passionately recounts her path to activism and advocacy. Her book offers a rare glimpse into the gender roles and stereotypes that still pervade one of the world's most profitable trading centers."—Henry Louis Gates, Jr.