essays
February 7, 2018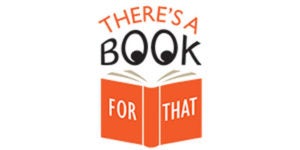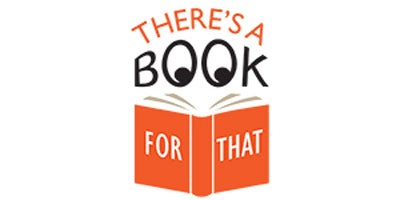 Whether personal, expository, analytical or persuasive, the art of the essay isn't easy to master. The most compelling essays to read are often a blend of type: Those which are propelled by intellectual curiosity, but with a strong narrative, even autobiographical, element.  Prompted by the recent release of the three essay collections by literary masters at the top of our list, we present an exciting survey course (if you will) in the Essay and on subjects as varied as art, pop-culture, travel, politics, and, of course, writers themselves. 
expand
Released this Week!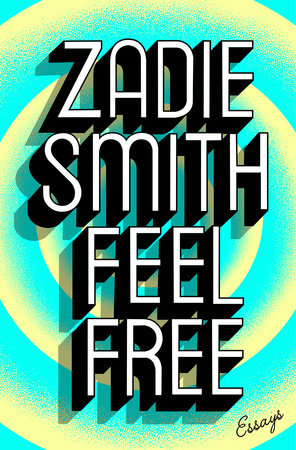 FEEL FREE: ESSAYS
by Zadie Smith Since she burst spectacularly into view with her debut novel, White Teeth, almost two decades ago, Zadie Smith has established herself not just as one of the world's preeminent fiction writers, but also a brilliant and singular essayist. She contributes regularly to The New Yorker and the New York Review of Books on a range of subjects, and each piece of hers is a literary event in its own right. Gathering in one place for the first time previously unpublished work, as well as already classic essays, such as, "Joy," and, "Find Your Beach,"
Feel Free
offers a survey of important recent events in culture and politics, as well as Smith's own life. Equally at home in the world of good books and bad politics, Brooklyn-born rappers and the work of Swiss novelists, she is by turns wry, heartfelt, indignant, and incisive—and never any less than perfect company. This is literary journalism at its zenith.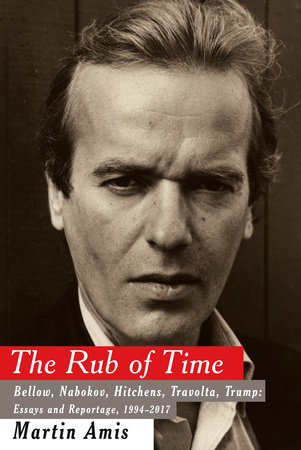 THE RUB OF TIME: BELLOW, NABOKOV, HITCHENS, TRAVOLTA, TRUMP: ESSAYS AND REPORTAGE, 1994-2017
by Martin Amis The definitive collection of essays and reportage written during the past thirty years from one of most provocative and widely read writers—with new commentary by the author. Amis revisits, time and time again, the worlds of Bellow and Nabokov, his "twin peaks," masters who have obsessed and inspired him. Brilliant, incisive, and savagely funny,
The Rub of Time
is a vital addition to any Amis fan's bookshelf, and the perfect primer for readers discovering his fierce and tremendous journalistic talents for the first time.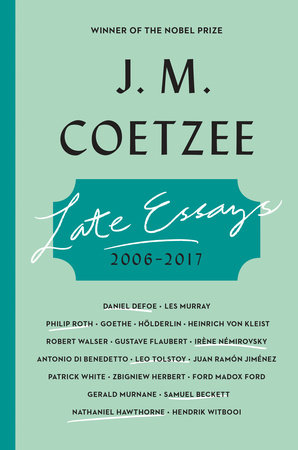 LATE ESSAYS: 2006-2017
by J. M. Coetzee Nobel Laureate J.M. Coetzee is not only one of the most acclaimed fiction writers in the world, he is also an accomplished and insightful literary critic. In
Late Essays
, a thought-provoking collection of twenty-three pieces, he examines the work of some of the world's greatest writers—from Daniel Defoe and Samuel Beckett to Irene Nemirovsky and Goethe.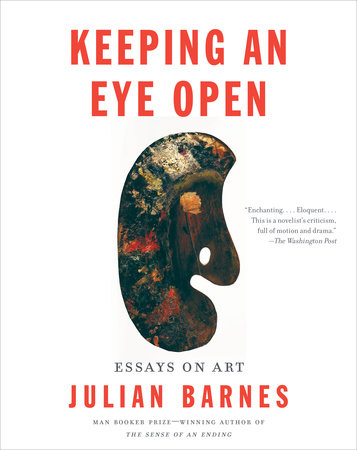 KEEPING AN EYE OPEN: ESSAYS ON ART
by Julian Barnes From the Booker Prize-winning, bestselling author of The Sense of an Ending and Levels of Life: seventeen extraordinary essays on art that trace the arc from Romanticism to Realism and into Modernism. In this illuminating collection, Barnes turns his narrative gifts toward some of the most important paintings in the Western canon, eloquently voicing our reactions to these images—what they cause us to think and feel, and why.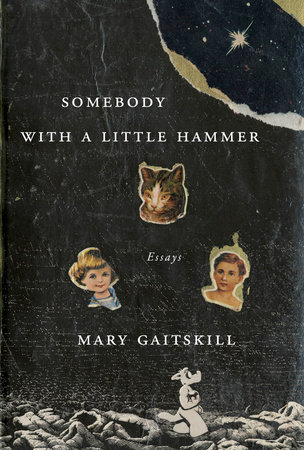 SOMEBODY WITH A LITTLE HAMMER: ESSAYS
by Mary Gaitskill From one of the most singular presences in American fiction comes a searingly intelligent book of essays on matters literary, social, cultural, and personal. Whether she's writing about date rape or political adultery or writers from John Updike to Gillian Flynn, Mary Gaitskill reads her subjects deftly and aphoristically and moves beyond them to locate the deep currents of longing, ambition, perversity, and loneliness in the American unconscious.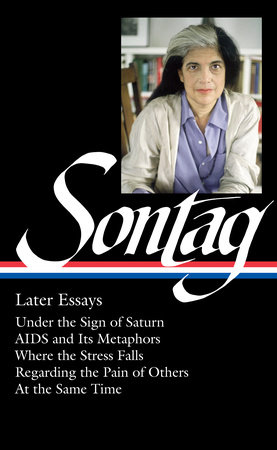 SUSAN SONTAG: LATER ESSAYS
Susan Sontag was the most influential critic of her time. This second volume in Library of America's definitive Sontag edition gathers all the collected essays and speeches from her last quarter-century, brilliant works whose subjects, from the AIDS epidemic, 9/11, the Iraq war, and the perverse allure of Fascism to painting, dance, music, film, and scintillating literary portraits bear enduring witness to her passionate curiosity and expansive intellect. She brings to every subject an unwavering focus and intensity, and a deep commitment to "extending our sense of what a human life can be," as she said on accepting the Jerusalem Prize in 2000.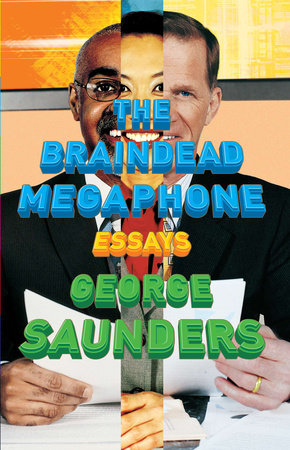 THE BRAINDEAD MEGAPHONE
by George Saunders Before his Man-Booker Prize winning novel,
Lincoln in the Bardo
, George Saunders published short stories and this first foray into nonfiction - comprised of essays on literature, travel, and politics. At the core of this unique collection are Saunders's travel essays based on his trips to seek out the mysteries of the "Buddha Boy" of Nepal; to attempt to indulge in the extravagant pleasures of Dubai; and to join the exploits of the minutemen at the Mexican border. Saunders expertly navigates the works of Mark Twain and Kurt Vonnegut, and leads the reader across the rocky political landscape of modern America. Emblazoned with his trademark wit and singular vision, Saunders's endeavor into the art of the essay is testament to his exceptional range and ability as a writer and thinker.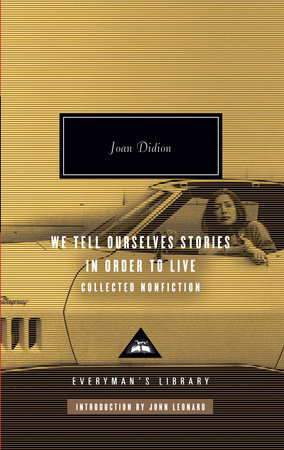 WE TELL OURSELVES STORIES IN ORDER TO LIVE: COLLECTED NONFICTION
by Joan Didion; Introduction by John Leonard Read the works discussed in the Netflix documentary "Joan Didion: The Center Will Not Hold." Joan Didion's incomparable and distinctive essays and journalism are admired for their acute, incisive observations and their spare, elegant style. Now the seven books of nonfiction that appeared between 1968 and 2003 have been brought together into one thrilling collection: Includes seven books in one volume: the full texts of
Slouching towards Bethlehem
;
The White Album
;
Salvador
;
Miami
;
After Henry
;
Political Fictions
; and
Where I Was From
. For more on these titles visit
Essays
---
There's a Book for That! 
is brought to you by Penguin Random House's Sales department. Please follow our Tumblr by clicking 
here
—and share this link with your accounts: 
theresabookforthat.tumblr.com
. Thank you! Did you see something on the news or read about something on your commute? Perhaps you noticed something trending on Twitter? Did you think: "There's a book for that!"? Then please, send it our way at 
theresabookforthat@penguinrandomhouse.com