Eyewitness Travel Guides
June 1, 2018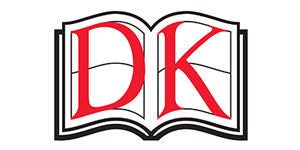 DK is proud to announce that it has revamped, refreshed and relaunched its award-winning Eyewitness Travel Guide series, keeping the views and experiences of its loyal readers at the forefront.
expand
2018 marks the 25th anniversary of DK Eyewitness Travel Guides and the most in-depth redesign since the series launched in 1993; based on extensive global consumer research, these beautifully practical books have been designed with the consumer in mind. The travel market has changed over the years; where people travel and how they access information just isn't the same as it was 25 years ago, and in order to offer DK readers the very best travel guide there is only one thing to do - ask them what they want.
Travel Publishing Director
Georgina Dee
said, "We have conducted extensive consumer research into the travel guide market, looking at what people buy, why and how. It's great to hear that people still see the value in printed travel guides. We know that flicking through a travel guide can, for many people, be the start of their trip, the first point where they begin to get excited—what a privilege to be a part of that." The redesigned books launch on September 27 in the UK and October 2 in the US, with guides to Amsterdam, Berlin, Ireland, Italy, London, New York City, Paris, Prague, Rome, and Washington, DC publishing first. This new look will roll out across the publishing program with more guides publishing throughout 2019. The guidebooks have completely new photography throughout, while keeping the much-loved hand-drawn illustrations DK Eyewitness is known for. The maps are bigger and better than ever before and the interior has been reformatted so it's even easier to inspire, plan, discover and experience.
INSPIRE
Images and ideas within these pages will inspire your perfect trip.
PLAN
All you need is here: expert advice, clear maps, diverse itineraries and essential information.
DISCOVER
Find the best places to see, eat, drink and do: local knowledge and insider tips for a truly authentic experience.
EXPERIENCE
Don't miss a thing – DK covers the must-see sights and the hidden corners. Once all of the work had been done, research participants' offered comments on the new design:
"I love it! Newer, fresher, in tune with the way we are used to seeing places."
"Terrific! So colourful. Inspire, Plan, Discover, Experience – exactly what you look for from a guide."
"DK have got it so right here. They are completely unmatched."
"It looks like a new brand, and a brand new guidebook, but you still have that trust with DK on the cover."