fall cooking
August 31, 2017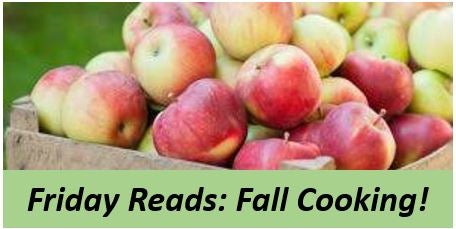 If you're already looking for perfect recipes for fall entertaining, these cookbooks might just have the fix.  See what grabs your fancy – and your palette – from these featured titles.  And if you're looking for even more recipes and ideas, check out Taste Cooking, our online cooking/food magazine, with scrumptious recipes like Spanish Potato Omelette with Roasted Peppers, which looks like the winner of your next brunch menu.
expand
PETER CALLAHAN'S PARTY FOOD by Peter Callahan; Foreword by Kate Spade
Venerated caterer Peter Callahan compiles his 30 plus years of entertaining experience for serving visually stunning and palate-electrifying food in new ways. You're invited into his world of whimsy and wit as he shares brand-new signature hors d'oeuvres and expands his repertoire for the first time to offer ideas for tablescapes, buffets, seated dinners, and bars. Peter brilliantly breaks down his high-end serving style with simplifications and shortcuts, enabling you to throw the coolest of parties—regardless of your skill level, the size of the crowd, the venue, or the theme.
SMITTEN KITCHEN EVERY DAY by Deb Perelman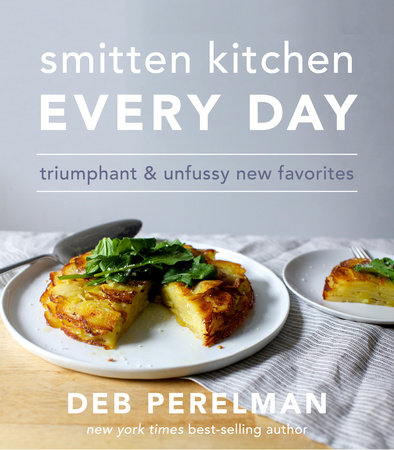 Deb Perelman, award-winning blogger and 
New York Times
 best-selling author of 
The Smitten Kitchen Cookbook
, understands that a happy discovery in the kitchen has the ability to completely change the course of your day. Whether we're cooking for ourselves, for a date night in, for a Sunday supper with friends, or for family on a busy weeknight, we all want recipes that are unfussy to make with triumphant results.
GUERRILLA TACOS: RECIPES FROM THE STREETS OF L.A. by Wesley Avila and Richard Parks III: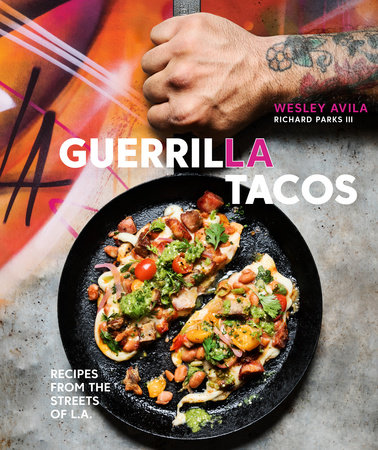 The definitive word on tacos from native Angeleno Wes Avila of Guerrilla Tacos, who draws on his Mexican heritage as well as his time in the kitchens of some of the world's best restaurants to create taco perfection.
HALF BAKED HARVEST COOKBOOK: RECIPES FROM MY BARN IN THE MOUNTAINS by Tieghan Gerard: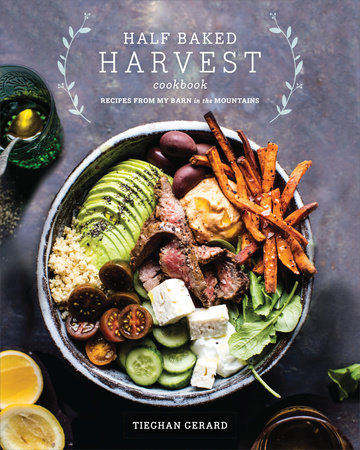 Whether you need to get dinner on the table for your family tonight or are planning your next get-together with friends, 
Half Baked Harvest Cookbook
 has your new favorite recipe.
THE ESSENTIAL COCKTAIL BOOK edited by Megan Krigbaum: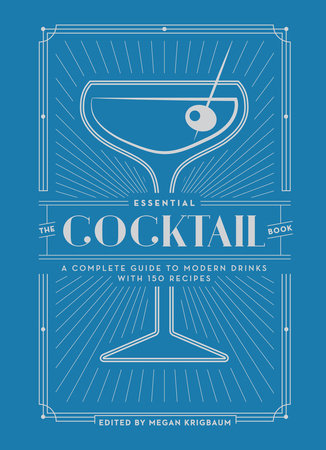 An indispensable atlas of the best cocktail recipes—each fully photographed—for classic and modern drinks, whether shaken, stirred, up, or on the rocks.
MODERN CIDER by Emma Christensen:
Homebrew guru Emma Christensen presents accessible hard cider recipes with modern flavor profiles that make for perfect refreshments across the seasons. This lushly photographed cookbook features recipes for basic ciders, traditional ciders from around the world, cider cousins like perry, and innovative ideas that take ciders to the next level with beer-brewing techniques and alternative fruits. With Christensen's simple, friendly tone and 1-gallon and 5-gallon options, this book's fresh and fizzy recipes prove that cider-brewing is truly the easiest homebrewing project–much easier than brewing beer–with delicious, fruit-forward results!
THE SIMPLE BITES KITCHEN by Aimee Wimbush-Bourque: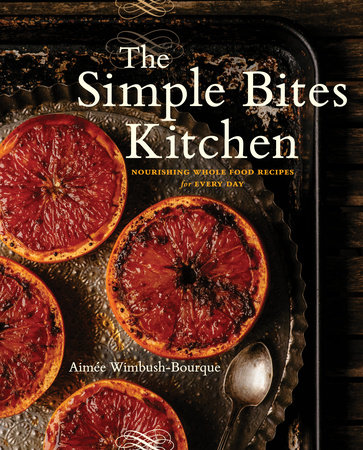 Toasty warm in the winter and cool in the summer, Aimée's comfortable kitchen is a place where the family gathers, cooks together, and celebrates everyday life. In 
The Simple Bites Kitchen
, she brings her love of whole foods to the table and shares heart-warming kitchen stories and recipes that are nutritious, fairly simple to make, and utterly delicious.
---
There's a Book for That! 
is brought to you by Penguin Random House's Sales department. Please follow our Tumblr by clicking 
here
—and share this link with your accounts: 
theresabookforthat.tumblr.com
. Thank you! Did you see something on the news or read about something on your commute? Perhaps you noticed something trending on Twitter? Did you think: "There's a book for that!"? Then please, send it our way at 
theresabookforthat@penguinrandomhouse.com