Fatima Mirza
June 27, 2017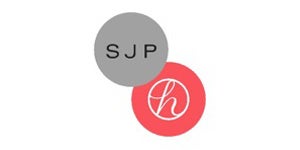 Sarah Jessica Parker, Editorial Director of SJP for Hogarth, a new line of books within the Crown Publishing Group's Hogarth imprint, pre-empted World English, electronic, and audio rights to the debut novel by Fatima Mirza in a joint acquisition with Becky Hardie, Deputy Publishing Director of Chatto & Windus and Hogarth UK. Ms. Parker and Ms. Hardie
expand
acquired the novel from Jin Auh of The Wylie Agency, LLC. Tentatively titled A PLACE FOR US, it will be published in 2019. Ms. Parker will be supported on this project by 
Lindsay Sagnette
, Editorial Director of Fiction for Crown and Hogarth, who will edit. News of this acquisition was revealed in 
The New York Times
 this morning. To read the 
NYT
 article, click
here
. Said Ms. Parker, "To be taken hostage by Fatima Mirza's heartrending and timely story is a gutting pleasure. It allows her reader to better understand what it means to reconcile one's love of family and culture with a desire to find one's own path, and one's own faith. Ms. Mirza painstakingly details the life of an Indian Muslim family in America and their children's search to feel whole, fulfilled, and content. She captures your mind and heart with an urgency that defies you to stop reading. I guarantee you will be different when you close the book." Ms. Mirza's debut unfolds within the lives of an Indian Muslim family in California, on the eve of the eldest daughter's wedding.  As Hadia's marriage—one of love, not tradition—gathers the family back together, her parents Rafiq and Layla must come to terms with the choices that their two daughters, and their estranged son Amar, have made. Written with compassion and cultural insight, A PLACE FOR US a poignant portrait of a family caught between two cultures, and a resonant story of faith, tradition, identity, and belonging in contemporary America, from a gifted young storyteller. Said Ms. Mirza, "I began writing this novel when I was a freshman in college, and it was my love for the characters—Layla, Rafiq, Hadia, and Amar, members of a single family—that committed me to the project. I was interested in exploring what it means when to be loyal to oneself is to betray the home you have come from, the bond between siblings as well as their betrayals, and the decisions that each character makes that determines not only their own destiny, but also the lives of their loved ones. After working on the novel for eight years, I could not be happier with the home it has found. Speaking with Sarah Jessica Parker and Lindsay Sagnette and seeing the care and enthusiasm they bring to their books has been deeply comforting. I'm confident in their vision for the novel and grateful that it will be brought into the world by SJP for Hogarth." Ms. Mirza is a graduate of the Iowa Writers' Workshop, where she was a Teaching-Writing Fellow. She has taught creative writing and fiction courses at the University of Iowa and at the Iowa Young Writers' Studio. Awarded the Michener-Copernicus Fellowship in 2016 and The Chancellor's Award for Excellence in Undergraduate Research/Creative Achievement from the University of California, Riverside, she has also received residencies from The Marble House Project and The MacDowell Colony.
In other Sarah Jessica Parker news:
The American Library Association (ALA) officially launched Book Club Central with the unveiling of its website and Honorary Chair Sarah Jessica Parker's inaugural book selection, 
No One Is Coming to Save Us
 by Stephanie Powell Watts. Ms. Parker made the announcement during the ALA's Annual Conference & Exhibition in Chicago at McCormick Place, June 22-27, 2017.  Book Club Central, a brand-new initiative of the ALA, was designed in consultation with expert librarians to provide the public with the very best in reading.