friendship day
August 4, 2017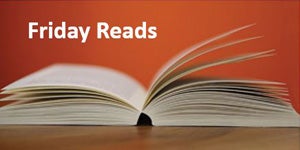 Take a moment to hug your friends on Friendship Day!  In the U.S., Friendship Day is August 6, but any day is a good one to show your friends how much you appreciate them.
Below is a list of books for all ages about friends and friendships, and how they make us better (even if sometimes those friendships don't stay in tact).
expand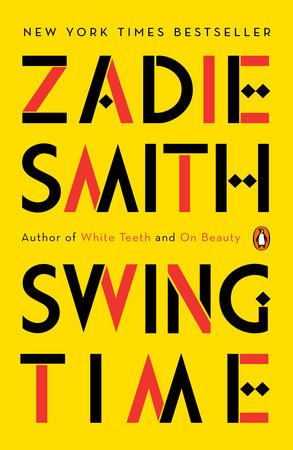 SWING TIME by Zadie Smith
A 
New York Times 
bestseller * Finalist for the National Book Critics Circle Award for Fiction * Longlisted for the Man Booker Prize
Two brown girls dream of being dancers—but only one, Tracey, has talent. The other has ideas: about rhythm and time, about black bodies and black music, what constitutes a tribe, or makes a person truly free. It's a close but complicated childhood friendship that ends abruptly in their early twenties, never to be revisited, but never quite forgotten, either.
THE JOY LUCK CLUB by Amy Tan
In 1949 four Chinese women, recent immigrants to San Francisco, begin meeting to eat dim sum, play mahjong, and talk. United in shared unspeakable loss and hope, they call themselves the Joy Luck Club. With wit and sensitivity, Amy Tan's debut novel—now widely regarded as a modern classic—examines the sometimes painful, often tender, and always deep connection between these four women and their American-born daughters.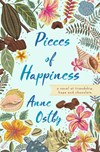 PIECES OF HAPPINESS
 by Anne Ostby
Just published this month! 
A novel of five lifelong friends who, in their sixties, decide to live together on a cocoa farm in Fiji, where they not only start a chocolate business but strengthen their friendships and rediscover themselves.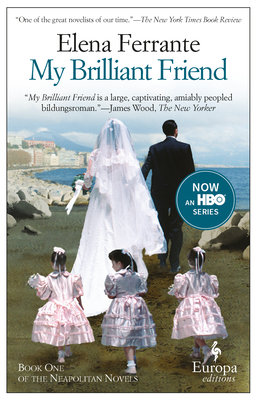 MY BRILLIANT FRIEND by Elena Ferrante
Beginning in the 1950s in a poor but vibrant neighborhood on the outskirts of Naples, Ferrante's four-volume story spans almost sixty years, as its protagonists, the fiery and unforgettable Lila, and the bookish narrator, Elena, become women, wives, mothers, and leaders, all the while maintaining a complex and at times conflictual friendship. Book one in the series follows Lila and Elena from their first fateful meeting as ten-year-olds through their school years and adolescence.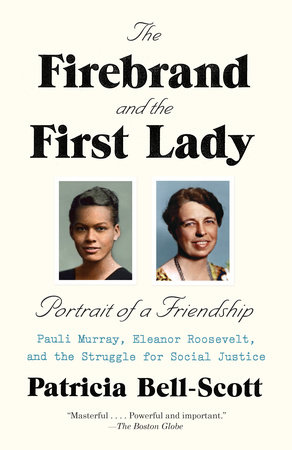 THE FIREBRAND AND THE FIRST LADY by Patricia Bell-Scott
A finalist for the Andrew Carnegie Medal for Excellence in Nonfiction, and longlisted for the National Book Award, 
The Firebrand and the First Lady 
is the riveting history, two decades in the making, of how a brilliant writer-turned-activist and the first lady of the United States forged an enduring friendship that helped to alter the course of race and racism in America.
FOR YOUNGER READERS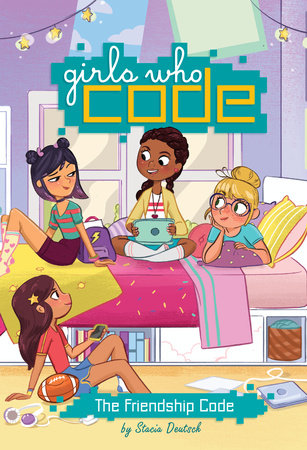 THE FRIENDSHIP CODE #1 by Stacia Deutsch
; Ages 8-12 Loops, variables, input/output – Lucy can't wait to get started with the new coding club at school. Finally, an after school activity that she's really interested in. But Lucy's excitement turns to disappointment when she's put into a work group with girls she barely knows. All she wanted to do was make an app that she believes will help someone very special to her. Suddenly, Lucy begins to get cryptic coding messages and needs some help translating them. She soon discovers that coding – and friendship – takes time, dedication, and some laughs!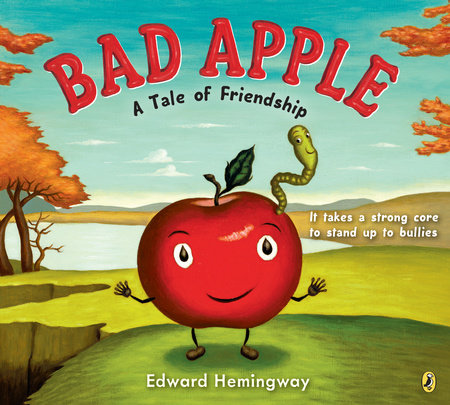 BAD APPLE by Edward Hemingway
; Ages 3-5 When Mac, an apple, meets Will, a worm, they become fast friends, teaching each other games and even finishing each other's sentences. But apples aren't supposed to like worms, and Mac gets called "rotten" and "bad apple." At first, Mac doesn't know what to do—it's never easy standing up to bullies–but after a lonely day without Will, Mac decides he'd rather be a bad apple with Will than a sad apple without.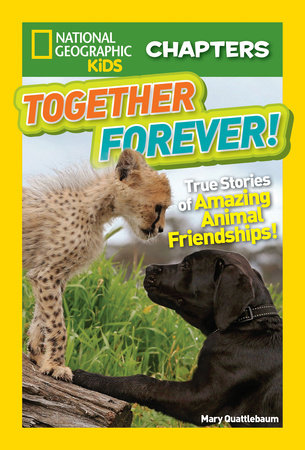 TOGETHER FOREVER: TRUE STORIES OF AMAZING ANIMAL FRIENDSHIPS by Mary Quattlebaum
; Ages 7-10 A fluffy chicken and a pup on wheels? A goat and a donkey who are inseparable? Puppy and cheetah best friends? This new chapter book features all kinds of heartwarming, awwwww-inspiring—and completely true—stories about animal friendships. It's so funny, sweet, and filled with engaging photos, fast facts, and fascinating sidebars, that you can't help but want to cuddle up and read about these unlikely pairings and animal best buddies. For more books on friends and friendships, from BFFs to frenemies, visit the 
Friendship Day collection
.