Giviing Back
March 8, 2017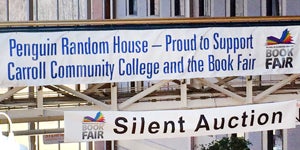 The Penguin Random House Book Fair reached a significant milestone in 2017 as we celebrate twenty years of partnership to raise money to benefit the students of Carroll Community College. This favorite community event, which took place on Saturday, March 4, promotes reading, literacy and learning and has raised over $600,000 since its inception. 
expand
This year, the Fair featured Penguin Random House author 
Stacey Ballis
 and illustrator 
Chris Eliopoulos
. [caption id="attachment_5415" align="alignright" width="225"]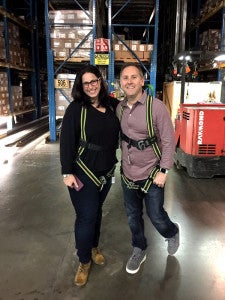 Stacey Ballis and Chris Eliopoulos[/caption] Stacey is known for her foodie novels which include Room for Improvement, Good Enough to Eat, and Wedding Girl. Her next book, 
HOW TO CHANGE A LIFE
, will be published by Berkley in August. Stacey is a home improvement junkie and has also written some eBook cookbooks. Christopher began his illustrator career as a lecturer for Marvel, and has worked on thousands of comics, including Franklin Richards: Son of a Genius, Pet Avengers, and Cow Boy, all of which he wrote and illustrated. He is the illustrator of the New York Times Bestselling Ordinary People Change the World series picture book biographies. In 2016, the Foundation awarded over $235,000 in student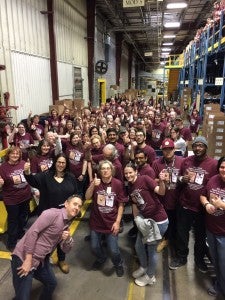 scholarships, provided over $17,000 for equipment for the new Cyber Security Lab, and granted a $2 tuition offset per credit hour (for a total of $166,000) easing the impact of planned tuition increases for students. Penguin Random House employees volunteer many hours, including soliciting and gathering items for the Silent Auction, helping unload books and set up the sales floor, guiding the Costumed characters around the buildings, escorting authors, and working in many other various areas on the day of the event. We expect 3,500-4,000 people to come through the college doors in March, as we welcome book lovers of all ages.
– Barbara Harden, Manager, Executive Office & Community Affairs, Distribution Management, Westminster