global warming
April 19, 2017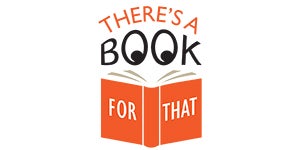 In honor of Earth Day on April 22, we've unearthed a spate of profound books about environmental leaders and their contributions to helping our fragile planet, and the creatures that depend on it, survive and flourish. Put one of these books in your backpack, head out into Mother Nature and remember to take only memories, leave only footprints.
expand
For more information visit: 
http://www.earthday.org/
FEATURED TITLES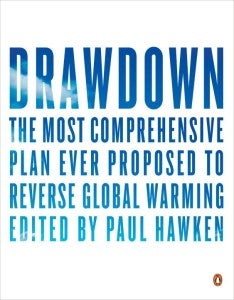 DRAWDOWN: THE MOST COMPREHENSIVE PLAN EVER PROPOSED TO REVERSE GLOBAL WARMING Edited by Paul Hawken
In the face of widespread fear and apathy, an international coalition of researchers, professionals, and scientists have come together to offer a set of realistic and bold solutions to climate change. One hundred techniques and practices are described here—some are well known; some you may have never heard of. They range from clean energy to educating girls in lower-income countries to land use practices that pull carbon out of the air. The solutions exist, are economically viable, and communities throughout the world are currently enacting them with skill and determination. Read more about this book on Igloo: 
How Can We Help Save the Earth? Paul Hawken Has a Plan in DRAWDOWN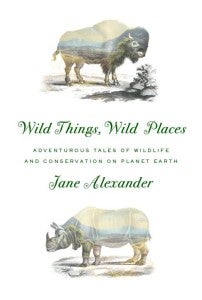 WILD THINGS, WILD PLACES: ADVENTUROUS TALES OF WILDLIFE AND CONSERVATION ON PLANET EARTH by Jane Alexander
Author Jane Alexander, award-winning actress and impassioned conservationist, delivers an inspiring, personal look at the vastly changing world of wildlife on planet earth as a result of human incursion, and the crucial work of animal and bird preservation across the globe being done by scientists, field biologists, zoologists, environmentalists, and conservationists.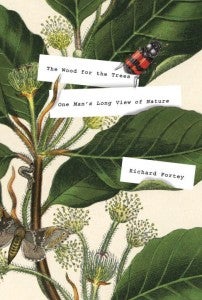 THE WOOD FOR THE TREES: ONE MAN'S LONG VIEW OF NATURE By Richard Fortey
A few years ago, award-winning scientist Richard Fortey purchased four acres of woodland in the Chiltern Hills of Oxfordshire, England. 
The Wood for the Trees
 is the joyful, lyrical portrait of what he found there.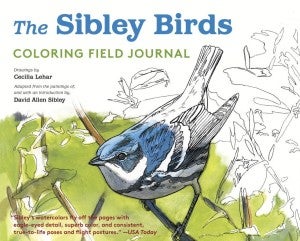 THE SIBLEY BIRDS COLORING FIELD JOURNAL by David Allen Sibley
A portable, deluxe adult coloring book from the renowned birder, illustrator, and author of the 
New York Times
 best seller 
The Sibley Guide to Birds.
 The perfect gift for birders everywhere, to use at your windowsill or in the field. Including 75 original and previously unpublished images. With millions of copies sold, David Sibley is the best-known name in North American birding today.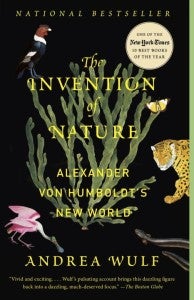 THE INVENTION OF NATURE by Andrea Wulf
Winner of the 
Los Angeles Times
 Book Prize The acclaimed author of 
Founding Gardeners
 reveals the forgotten life of Alexander von Humboldt, the visionary German naturalist whose ideas changed the way we see the natural world—and in the process created modern environmentalism.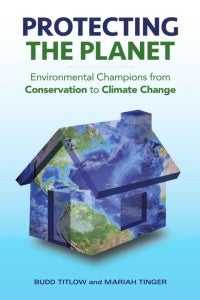 PROTECTING THE PLANET: ENVIRONMENTAL CHAMPIONS FROM CONSERVATION TO CLIMATE CHANGE  by Budd Titlow, Mariah Tinger
Climate change is often associated with predictions of dire calamities. But in the past, heroic individuals have stepped forward to meet even the most ominous ecological challenges. This book tells an inspirational story–a story both of pioneering environmentalists who raised our collective consciousness regarding nature's value and heroes of today who are working to secure a sustainable future.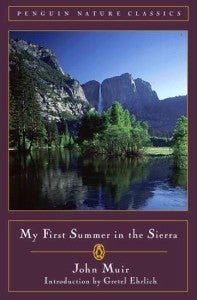 MY FIRST SUMMER IN THE SIERRA by John Muir
Based on Muir's journals from his 1869 stay in the Sierras, the renowned naturalist, who founded the Sierra Club and helped establish Sequoia and Yosemite National Parks, brings the flora and fauna of the region beautifully to life.
FOR YOUNGER READERS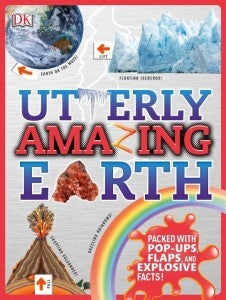 UTTERLY AMAZING EARTH by DK
From volcanoes and earthquakes to the water cycle and seasons, this interactive book brings amazing natural phenomena to life with pop-ups, pull-tabs, flaps, and wheels. It even features activities and experiments that kids can do at home—including building an erupting volcano. Together, the pop-ups, experiments, and bite-size facts ensure kids have different ways to absorb the information, no matter how they like to learn.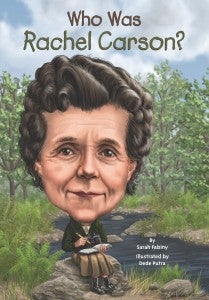 WHO WAS RACHEL CARSON? by Sarah Fabiny, Dede Putra, and Nancy Harrison (ages 8-12)
Though she grew up in rural Pennsylvania, Rachel Carson dreamed of the sea. In 1936 she began work with the Bureau of Fisheries and soon after published 
Under the Sea Wind
, her first of many nature books. A pioneering environmentalist, Rachel Carson helped awaken the global consciousness for conservation and preservation.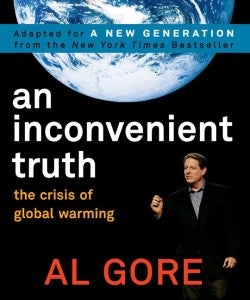 AN INCONVENIENT TRUTH: THE CRISIS OF GLOBAL WARMING by Al Gore (ages 10 and up)
Dramatic full-color photos, illustrations, and graphs combine with Gore's effective and clear writing to explain global warming in very real terms: what it is, what causes it, and what will happen if we continue to ignore it. 
An Inconvenient Truth
 will change the way young people understand global warming and hopefully inspire them to help change the course of history.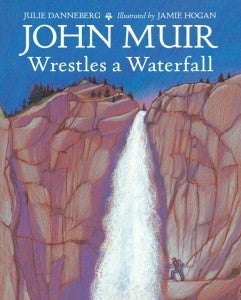 JOHN MUIR WRESTLES A WATERFALL by Julie Danneberg and Jamie Hogan (ages 4-8)
The now iconic figure John Muir, while living at the base of Yosemite Falls in California, ventures up the trail from his cabin one night and has a harrowing waterfall adventure. Back matter roots the story in Muir's life's work as a conservationist and naturalist. For more on these and related titles, visit: 
Earth Day 2017