harmony
November 2, 2017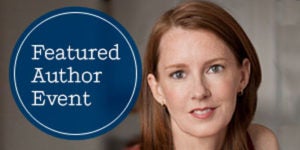 Bestselling author and famed podcaster, speaker, and blogger, Gretchen Rubin, will be a Keynote speaker at the Indiana Conference for Women next Tuesday, November 7 in Indianapolis at the Indiana Convention Center.  She will be discussing her latest book, THE FOUR TENDENCIES: The Indispensable Personality Profiles that Reveal How to Make Your Life (Harmony), and presenting other speakers, including Laurie Burns McRobbie, Gerry Dick, and Joe Hogsett, from 8:00 to 9:30 a.m. There will be a book signing following an audience Q&A.
expand
During her multi-book investigation into understanding human nature, Ms. Rubin realized that by asking the seemingly dry question "How do I respond to expectations?" we gain explosive self-knowledge. She discovered that based on their answer, people fit into Four Tendencies: Upholders, Questioners, Obligers, and Rebels.  Our tendency shapes every aspect of our behavior, so using this framework allows us to make better decisions, meet deadlines, suffer less stress, and engage more effectively.  THE FOUR TENDENCIES can help readers get happier, healthier, more productive, and more creative. "
The Four Tendencies
will immediately improve every area of your life—and I say this from personal experience. If you've been feeling stuck in your relationships, career, health, or self-confidence, understanding your Tendency and how to make it work for you is the game-changer you've been looking for."—Melissa Hartwig (Upholder), author and cocreator of
The Whole30
Gretchen Rubin is one of the most thought-provoking and influential writers on the linked subjects of habits, happiness, and human nature. She's the author of many books, including the
New York Times
 bestsellers, 
Better Than Before
 and 
The Happiness Project
.  A member of Oprah's SuperSoul 100, Ms. Rubin has an enormous following, in print and online; her books have sold more than 2 million copies worldwide, in more than 35 languages; and on her popular daily blog, gretchenrubin.com, she reports on her adventures in pursuit of habits and happiness. She also has a highly ranked, award-winning podcast, 
Happier with Gretchen Rubin
.