helsinki
July 18, 2018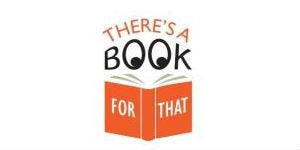 This week's dominant story is President Trump's meeting with Russian President Vladimir Putin. At the time of this post, news and social media is abuzz with reactions to the summit on the heels of special counsel Robert Mueller's report indicting 12 Russian officers. To add context, we offer the following expertly researched titles full of trenchant analysis and narrative history by world-renowned journalists and insiders:
expand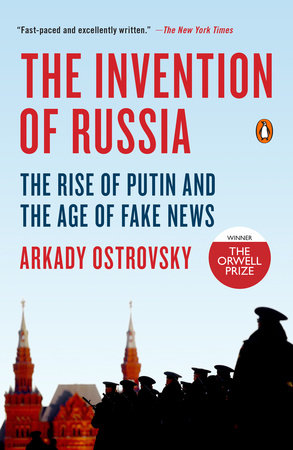 THE INVENTION OF RUSSIA: FROM GORBACHEV'S FREEDOM TO PUTIN'S WAR
by Arkady Ostrovsky
A highly original narrative history by The Economist's Moscow Bureau Chief is a breathtakingly ambitious book that reaches back to the darkest days of the cold war to tell the story of the fight for the soul of a nation. With the deep insight only possible of a native son, Arkady Ostrovsky introduces us to the propagandists, oligarchs and fixers who have set Russia's course since the collapse of the Soviet Union, inventing a new and more ominous identity for a country where ideas are all too often wielded like a cudgel.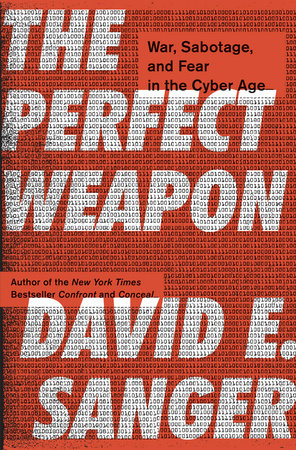 THE PERFECT WEAPON: WAR, SABOTAGE, AND FEAR IN THE CYBER AGE
by David E. Sanger
From the premiere New York Times national security correspondent, a stunning and incisive look into how cyberwarfare is influencing elections, threatening national security, and changing diplomacy and war.
THE FUTURE IS HISTORY: HOW TOTALITARIANISM RECLAIMED RUSSIA
by Masha Gessen
Winner of the 2017 National Book Award for Nonfiction: The essential journalist and bestselling biographer of Vladimir Putin reveals how, in the space of a generation, Russia surrendered to a virulent new strain of autocracy. Powerful and urgent,
The Future Is History
is a cautionary tale for our time and for all time.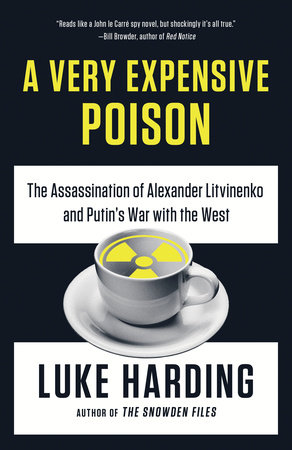 A VERY EXPENSIVE POISON: THE ASSASSINATION OF ALEXANDER LITVINENKO AND PUTIN'S WAR WITH THE WEST
by Luke Harding
A true story of murder and conspiracy that points directly to Vladimir Putin, by The Guardian's former Moscow bureau chief. On November 1, 2006, journalist and Russian dissident Alexander Litvinenko was poisoned in London. He died twenty-two days later. The cause of death? Polonium—a rare, lethal, and highly radioactive substance. Here Luke Harding unspools a real-life political assassination story—complete with KGB, CIA, MI6, and Russian mobsters. From his investigations of the downing of flight MH17 to the Panama Papers, Harding sheds a terrifying light on Russia's fracturing relationship with the West.
THE NEW TSAR: THE RISE AND REIGN OF VLADIMIR PUTIN
by Steven Lee Myers
Former New York Times Moscow bureau chief Steven Lee Myers has followed Vladimir Putin's journey for many years, and gives us the fullest, most absorbing account we have of his rise to power: The epic tale of Putin's path to power—detailing the current Russian president's emergence from shrouded obscurity and deprivation to become one of the most consequential and complicated leaders in modern history.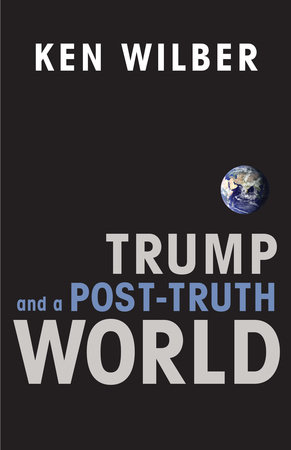 TRUMP AND A POST-TRUTH WORLD: AN EVOLUTIONARY SELF-CORRECTION
by Ken Wilber
The world is in turmoil. As populist waves roil the Brexit-bound U.K., along with Europe, Turkey, Russia, Asia—and most visibly, the U.S. with the election of Donald Trump—nationalist and extremist political forces threaten the progress made over many decades. Democracies are reeling in the face of nihilism and narcissism. How did we get here? And how, with so much antagonism, cynicism, and discord, can we mend the ruptures in our societies? A cutting-edge philosopher of our times, Ken Wilber, offers a provocative and balanced examination of our current social and political situation: It is only when members of society's leading edge can heal themselves that a new, Integral evolutionary force can emerge to move us beyond the social and political turmoil of our current time to offer genuine leadership toward greater wholeness.
PUTIN'S LABYRINTH: SPIES, MURDER, AND THE DARK HEART OF THE NEW RUSSIA
by Steve Levine
For politicos, dissidents, and Eastern European buffs, a brazen book about the culture of murder in Russia.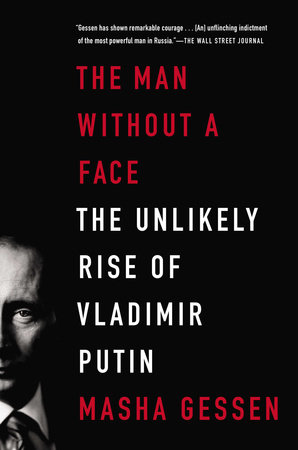 THE MAN WITHOUT A FACE: THE UNLIKELY RISE OF VLADIMIR PUTIN
by Masha Gessen
The Man Without a Face
is the chilling account of how a low- level, small-minded KGB operative ascended to the Russian presidency and, in an astonishingly short time, destroyed years of progress and made his country once more a threat to her own people and to the world. As a journalist living in Moscow, Masha Gessen experienced this history firsthand and has drawn on information and sources no other writer has tapped.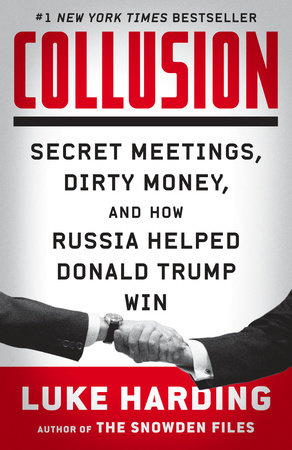 COLLUSION: SECRET MEETINGS, DIRTY MONEY, AND HOW RUSSIA HELPED DONALD TRUMP WIN
by Luke Harding
From the author of
The Snowden Files
comes an explosive exposé that lays out the Trump administration's ties to Moscow, and Russia's decades-in-the-making political game that upended the 2016 election.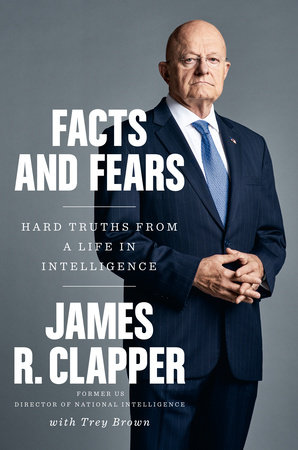 FACTS AND FEARS: HARD TRUTHS FROM A LIFE IN INTELLIGENCE
by James R. Clapper, Trey Brown
The former Director of National Intelligence's candid and compelling account of the intelligence community's successes—and failures—in facing some of the greatest threats to America.
Coming in September: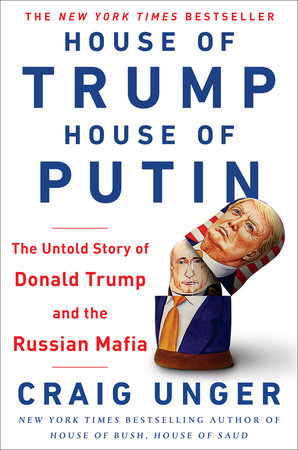 HOUSE OF TRUMP, HOUSE OF PUTIN: THE UNTOLD STORY OF DONALD TRUMP AND THE RUSSIAN MAFIA
by Craig Unger
House of Trump, House Of Putin
offers the first comprehensive investigation into the decades-long relationship among Donald Trump, Vladimir Putin, and the Russian Mafia that ultimately helped win Trump the White House. For more on these and related titles, visit the collection:
Russia
---
There's a Book for That!
is brought to you by Penguin Random House's Sales department. Please follow our Tumblr by clicking
here
—and share this link with your accounts:
theresabookforthat.tumblr.com
. Thank you! Did you see something on the news or read about something on your commute? Perhaps you noticed something trending on Twitter? Did you think: "There's a book for that!"? Then please, send it our way at
theresabookforthat@penguinrandomhouse.com