heroin
May 30, 2018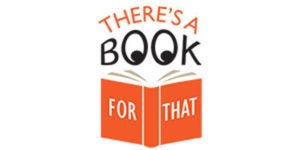 The news continues to be grim about drug addiction and the opioid crisis in America, especially how pervasive opiates have become in our nation's high schools. The stereotype of a heroin addict has been upended as the statistics in suburbia and small-town America have grown. A March, 2018 press release from the Center for Disease Control (CDC) states "An in-depth analysis of 2016 U.S. drug overdose data shows that America's overdose epidemic is spreading geographically and increasing across demographic groups. Drug overdoses killed 63,632 Americans in 2016. Nearly two-thirds of these deaths (66%) involved a prescription or illicit opioid." This week Random House releases a thoroughly updated edition of the groundbreaking expose on OxyContin and its makers, PAIN KILLER by Pulitzer Prize-winning journalist Barry Meier. In an effort to inform, here are titles on the subject ranging from investigative journalism to scientific research to personal memoirs:
expand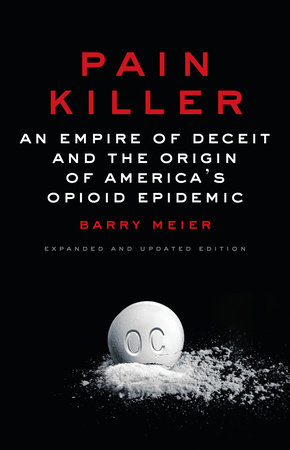 PAIN KILLER
by Barry Meier In this updated edition of
Pain Killer
, Barry Meier breaks new ground in his decades-long investigation into the opioid epidemic. He takes readers inside Purdue to show how long the company withheld information about the abuse of OxyContin and gives a shocking account of the Justice Department's failure to alter the trajectory of the opioid epidemic and protect thousands of lives. Equal parts crime thriller, medical detective story, and business exposé, Pain Killer is a hard-hitting look at how a supposed wonder drug became the gateway drug to a national tragedy.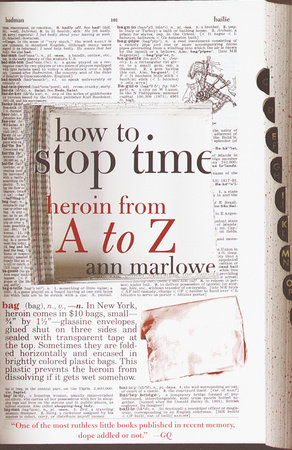 HOW TO STOP TIME: HEROIN FROM A TO Z
by Ann Marlowe In this hypnotic and piercingly intelligent chronicle, Ann Marlowe dissects her former heroin habit, and recounts in harrowing detail the rigors and realities of life under the influence while building a successful Wall Street career and establishing a reputation as a critic in the alternative press.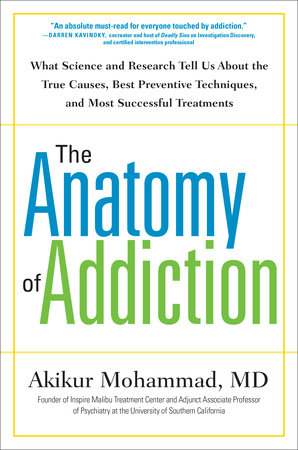 THE ANATOMY OF ADDICTION
by Akikur Mohammad, MD A groundbreaking, science-based approach to addiction that addresses it as the chronic brain disease it is and offersa proven lifelong treatment plan.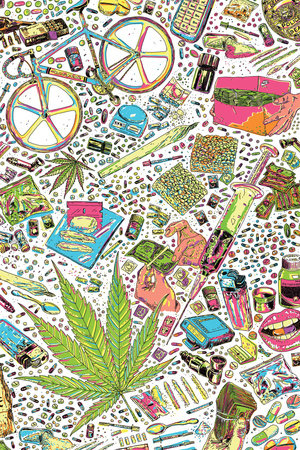 DEALERS
by Peter Madsen, Eddie Huang Weed, coke, heroin, molly, promethazine, crack, PCP, LCD, opium, hashish, mushrooms, and countless other illicit substances flood the streets of New York City where they are consumed as quickly as they can be delivered. For
Dealers,
street reporter Peter Madsen set out across New York City—from staid Gramercy residences to bleak homeless hangouts; grimy Bushwick bike messenger bars and tony Park Avenue ...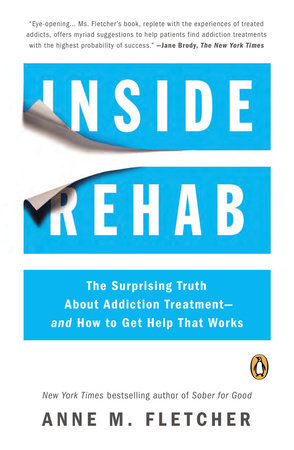 INSIDE REHAB: THE SURPRISING TRUTH ABOUT ADDICTION TREATMENT--AND HOW TO GET HELP THAT WORKS
by Anne M. Fletcher Drawing on extensive research, including visits to fifteen addiction treatment programs and interviews with more than two hundred clients and professionals in the field, trusted health and medical writer Anne M. Fletcher offers indispensable advice for people seeking quality care for themselves or a loved one.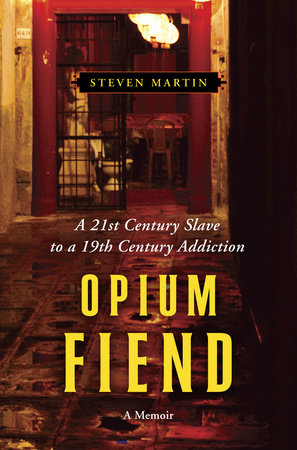 OPIUM FIEND: A 21ST CENTURY SLAVE TO A 19TH CENTURY ADDICTION
by Steven Martin A renowned authority on the secret world of opium recounts his descent into ruinous obsession with one of the world's oldest and most seductive drugs, in this harrowing memoir of addiction and recovery. For more on these and related titles visit
drug addiction
---
There's a Book for That
has its own Tumblr! Visit by clicking
here
—and share the link with your accounts:
http://theresabookforthat.tumblr.com/
.
Did you see something on the news or read about something on your commute? Perhaps you noticed something trending on Twitter? Did you think: "There's a book for that!"? Then please, send it our way at
theresabookforthat@penguinrandomhouse.com