hurricane
September 28, 2017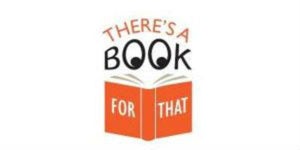 September 2017 has been the most active month of any Atlantic hurricane season on record (weather.com). The devastation, and resulting humanitarian crisis, caused by Hurricane Maria has thrust Puerto Rico and The Virgin Islands into the latest news. Puerto Rican officials said electricity may not be fully restored for more than a month.  Three million of the island's U.S. citizens still lack adequate food, water and fuel. With this in mind, we are spotlighting Puerto Rican literature.  
expand
FEATURED TITLES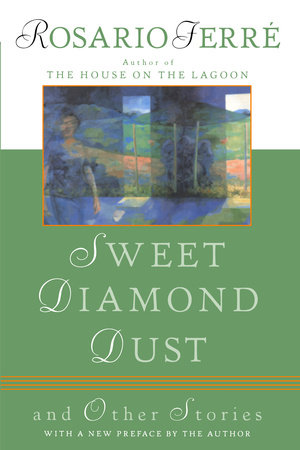 SWEET DIAMOND DUST: AND OTHER STORIES
by Rosario Ferre Originally published in Spanish under the title
Maldito Amor
("Cursed Love"),
Sweet Diamond Dust
introduced American readers to a voice that is by turns lyrical and wickedly satiric. A finalist for the National Book Award with her 1995 novel,
The House on the Lagoon
, Ferre here uses family history as a metaphor for the class struggles and political evolution of Latin America and Puerto Rico in particular.
PUERTO RICO MIO: FOUR DECADES OF CHANGE, IN PHOTOGRAPHS
by Jack Delano
Puerto Rico Mio
is an extraordinary collection from two series of photographs: the first taken when Delano first went to Puerto Rico with the Farm Security Administration in 1941-42 and the second when he re-photographed those same places in the 1980s.
BORICUAS: INFLUENTIAL PUERTO RICAN WRITINGS - AN ANTHOLOGY
edited by Roberto Santiago "Boricua is what Puerto Ricans call one another as a term of endearment, respect, and cultural affirmation; it is a timeless declaration that transcends gender and color. Boricua is a powerful word that tells the origin and history of the Puerto Rican people." —From the Introduction
MUNDO CRUEL: STORIES
by Luis Negron, Suzanne Jill Levine A finalist for a Lambda Literary Award, Luis Negrón's debut collection reveals the intimate world of a small community in Puerto Rico joined together by its transgressive sexuality. The writing straddles the shifting line between pure, unadorned storytelling and satire, exploring the sometimes hilarious and sometimes heartbreaking nature of survival in a decidedly cruel world.
CONQUISTADORA
by Esmeralda Santiago An epic novel of forbidden love and adventure by the author of the bestselling memoir When I Was Puerto Rican, in which passions and politics collide in 19th century Puerto Rico.
THE MEANING OF CONSUELO: A NOVEL
by Judith Ortiz Cofer (ages The Signe family is blessed with two daughters. Consuelo, the elder, is thought of as pensive and book-loving, the serious child-la niña seria-while Mili, her younger sister, is seen as vivacious, a ray of tropical sunshine. Two daughters: one dark, one light; one to offer comfort and consolation, the other to charm and delight. But, for all the joy both girls should bring, something is not right in this Puerto Rican family; a tragedia is developing, like a tumor, at its core.
FOR YOUNGER READERS
GOOD NIGHT PUERTO RICO
by Lisa Bolivar Martinez, Matthew Martinez, Joe Veno (board book; ages 3 and under)
Good Night Puerto Rico
features Old San Juan, El Morro, El Yunque, Kiosks of Luquillo, Canopy tour, celebrating "Los Reyes," surfing in Rincón, caves in Camuy, vejigantes in the Carnaval de Ponce, La Fortaleza, the lighthouse at Cabezas de San Juan in Fajardo, Plazas of Puerto Rico, local foods, and more.
EMILY GOLDBERG LEARNS TO SALSA
by Micol Ostow (ages 12 and up) Emily is a Jewish girl from the suburbs of New York. Her mother has family in Puerto Rico, but Emily has never had contact with them—ever. Then Emily's grandmother dies and Emily is forced to go to the Caribbean for her funeral. Buttoned-up Emily wants nothing to do with her big, noisy Puerto Rican family, until a special person shows her that one dance can change the beat of your heart. For more information on these and related titles visit
Puerto Rico
---
There's a Book for That! 
is brought to you by Penguin Random House's Sales department. Please follow our Tumblr by clicking 
here
—and share this link with your accounts: 
theresabookforthat.tumblr.com
. Thank you! Did you see something on the news or read about something on your commute? Perhaps you noticed something trending on Twitter? Did you think: "There's a book for that!"? Then please, send it our way at 
theresabookforthat@penguinrandomhouse.com