ice cream
July 19, 2019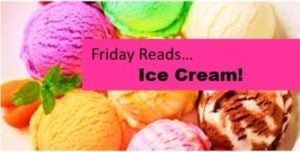 Make that a double scoop… July is National Ice Cream Month! Is there a more favorite summer treat? We think not! Artisanal ice cream is all the rage, but the round-the-block lines are daunting. Skip the line this weekend! With the books we are serving up, now you can wow friends and family with homemade ice cream, gelato, sorbets and the like. What's more, you'll learn about flavors to savor, as well as the business, science and culture of ice cream.  
expand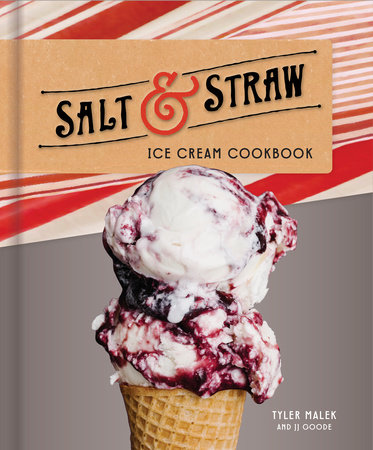 SALT & STRAW ICE CREAM COOKBOOK
by Tyler Malek, JJ Goode Salt & Straw is the ice cream brainchild of two cousins, Tyler and Kim Malek, who had a vision but no recipes. They turned to their friends for advice: chefs, chocolatiers, brewers, and food experts of all kinds, and what came out is a super-simple base that takes five minutes to make, and an ice cream company that sees new flavors and inspiration everywhere they look. This book reveals what they've learned, how to tap your own creativity and how to invent flavors of your own, based on whatever you see around you. Because ice cream isn't just a thing you eat, it's a way to live.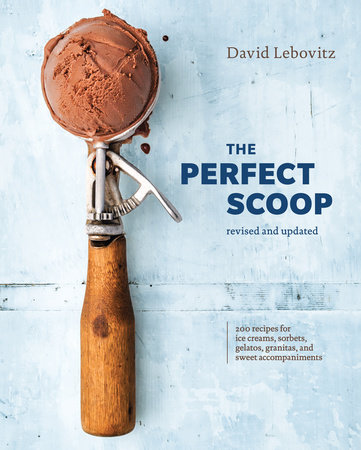 THE PERFECT SCOOP, REVISED AND UPDATED: 200 RECIPES FOR ICE CREAMS, SORBETS, GELATOS, GRANITAS, AND SWEET ACCOMPANIMENTS: A COOKBOOK
by David Lebovitz A revised and updated edition of the best-selling ice cream book, featuring a dozen new recipes, a fresh design, and all-new photography. This comprehensive collection of homemade ice creams, sorbets, gelatos, granitas, and accompaniments from 
New York Times
 best-selling cookbook author and blogger David Lebovitz emphasizes classic and sophisticated flavors alongside a bountiful helping of personality and proven technique.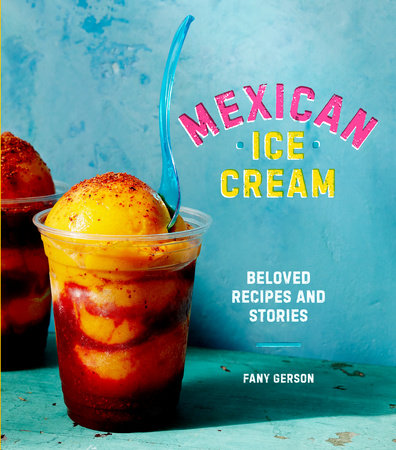 MEXICAN ICE CREAM: BELOVED RECIPES AND STORIES: A COOKBOOK
by Fany Gerson A collection of 60+ flavor-packed recipes for ice creams and frozen treats rooted in Mexico's rich and revered ice cream traditions. Oaxacan-style Lime Sorbet, Avocado-Chocolate Ice Cream, and Rice-Almond Ice Cream with Cinnamon. All recipes are created with the home cook in mind.
Mexican Ice Cream
features vibrant location photography and captures the authentic Mexican heladerias that Fany Gerson has been visiting for decades.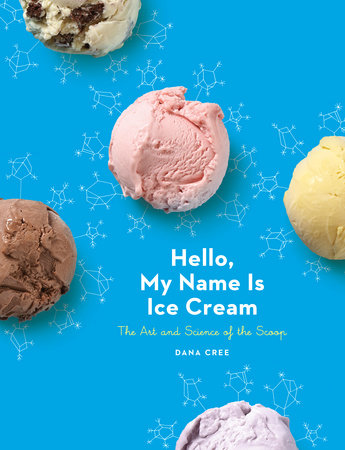 HELLO, MY NAME IS ICE CREAM: THE ART AND SCIENCE OF THE SCOOP
by Dana Cree With more than 100 recipes for ice cream flavors and revolutionary mix-ins from a James Beard-nominated pastry chef,
Hello, My Name Is Ice Cream
explains not only how to make amazing ice cream, but also the science behind the recipes so you can understand ice cream like a pro.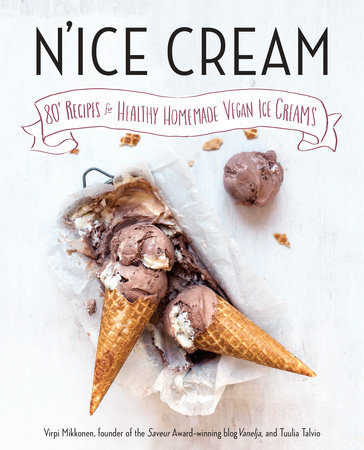 N'ICE CREAM: 80+ RECIPES FOR HEALTHY HOMEMADE VEGAN ICE CREAMS
by Virpi Mikkonen, Tuulia Talvio Just in time to beat the summer heat, Award-winning Finnish author Virpi and coauthor Tuulia show that making your own ice cream can be easy and good for you at the same time. N'ice Cream offers 80 decadent and healthy ice cream recipes made from all-natural, wholesome vegan ingredients like fruits, berries, and plant-based milks and nuts--as the authors say, "no weird stuff." These recipes can be made with or without an ice cream maker, and include foolproof instant ice creams that can be savored right away.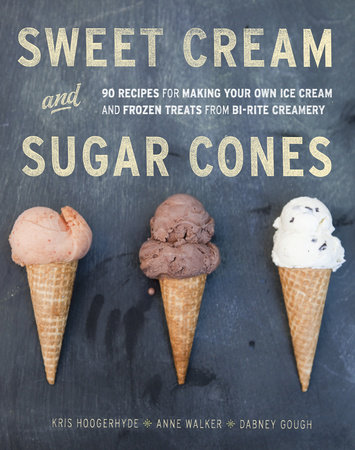 SWEET CREAM AND SUGAR CONES: 90 RECIPES FOR MAKING YOUR OWN ICE CREAM AND FROZEN TREATS FROM BI-RITE CREAMERY: A COOKBOOK
by Kris Hoogerhyde, Anne Walker, Dabney Gough San Francisco's Bi-Rite Creamery is as well known for its small-batch, handcrafted, show-stopping, inventive ice cream as it is for the long line that snakes around the block. Guests young and old flock to the destination ice cream shop, craving a toasty banana split, a jewel-toned ice pop, a scoop of cooling sorbet, a mouthwatering ice cream sandwich, or one of the best ice cream cakes around. Now you can make your own with this irresistible guide to making 90 intensely flavorful handmade ice creams including the smash hits Salted Caramel and Balsamic Strawberry, plus other favorites.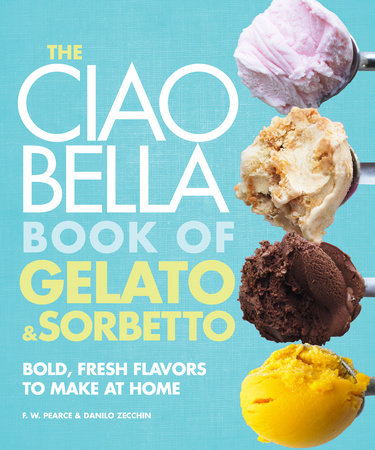 THE CIAO BELLA BOOK OF GELATO AND SORBETTO: BOLD, FRESH FLAVORS TO MAKE AT HOME
by F. W. Pearce, Danilo Zecchin When you think of the most delicious and fresh gelato and sorbetto in America, you are craving Ciao Bella. The premier gelato and sorbetto maker in the country may be known for using the world's finest ingredients—Sicilian lemons, Valrhona chocolate, Louisiana pralines—but you don't need to travel the globe to experience the bold flavors yourself. All you need is a handful of simple, fresh ingredients; a standard ice cream machine; and your imagination. For more on these and other great books for young readers visit the collection:
Ice Cream
---
There's a Book for That! 
is brought to you by Penguin Random House's Sales department. Please follow our Tumblr by clicking 
here
—and share this link with your accounts: 
theresabookforthat.tumblr.com
. Thank you! Did you see something on the news or read about something on your commute? Perhaps you noticed something trending on Twitter? Did you think: "There's a book for that!"? Then please, send it our way at 
theresabookforthat@penguinrandomhouse.com