international literacy day
September 7, 2017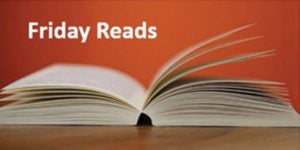 Friday, September 8th is the 50th Anniversary of International Literacy Day. Fifty years ago, UNESCO officially proclaimed September 8th International Literacy Day to "actively mobilize the international community and to promote literacy as an instrument to empower individuals, communities and societies" (Unesco). This year's theme is "Reading the Past, Writing the Future."
expand
In honor of the occasion, we're focusing on books about books: We love books, and books about libraries, bookstores, librarians, booksellers, readers, and authors are a great way to celebrate that love.  So grab a book or three and dive into the literary world of books and book lovers.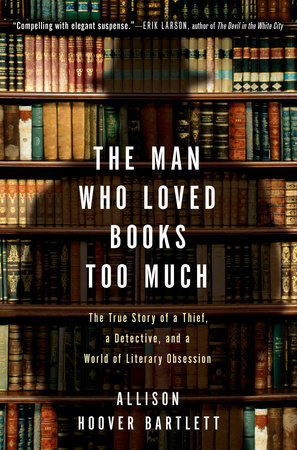 THE MAN WHO LOVED BOOKS TOO MUCH by Allison Hoover Bartlett
John Gilkey is an obsessed, unrepentant book thief who has stolen hundreds of thousands of dollars worth of rare books from book fairs, stores, and libraries around the country. Ken Sanders is the self-appointed "bibliodick" (book dealer with a penchant for detective work) driven to catch him. Bartlett befriended both outlandish characters and found herself caught in the middle of efforts to recover hidden treasure. With a mixture of suspense, insight, and humor, she has woven this entertaining cat-and-mouse chase into a narrative that not only reveals exactly how Gilkey pulled off his dirtiest crimes, where he stashed the loot, and how Sanders ultimately caught him but also explores the romance of books, the lure to collect them, and the temptation to steal them.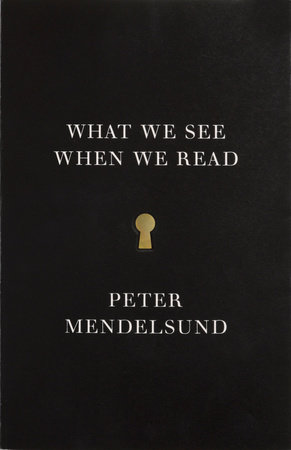 WHAT WE SEE WHEN WE READ by Peter Mendelsund
A gorgeously unique, fully illustrated exploration into the phenomenology of reading—how we visualize images from reading works of literature, from one of our very best book jacket designers, himself a passionate reader.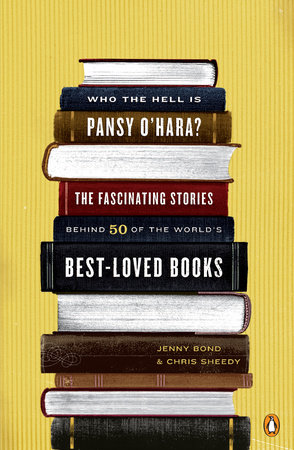 WHO THE HELL IS PANSY O'HARA by Jenny Bond and Chris Sheedy
Before 
Who the Hell is Pansy O?Hara
 ?, there had never been a single volume that explored the backstories of so many of the greatest books in the English language. A work sure to captivate all lovers of language and literature, it reveals in short, pithy chapters, the lives, loves, motivations, and quirky, fascinating details involving fifty of the best-loved books of the Western world.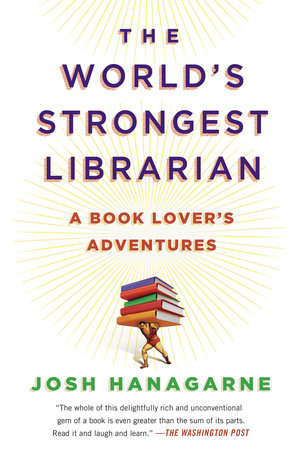 THE WORLD'S STRONGEST LIBRARIANS  by Josh Hanagarne
Josh Hanagarne couldn't be invisible if he tried. Although he wouldn't officially be diagnosed with Tourette Syndrome until his freshman year of high school, Josh was six years old when he first began exhibiting symptoms. When he was twenty and had reached his towering height of 6'7", his tics escalated to nightmarish levels. Determined to conquer his affliction, Josh tried countless remedies, with dismal results. At last, an eccentric, autistic strongman taught Josh how to "throttle" his tics into submission using increasingly elaborate feats of strength. What started as a hobby became an entire way of life—and an effective way of managing his disorder.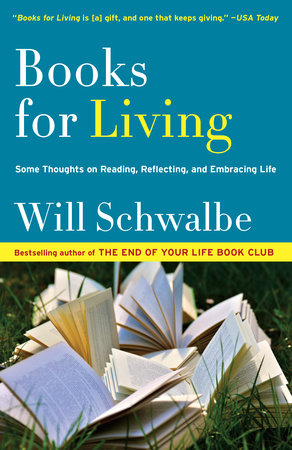 BOOKS FOR LIVING by Will Schwalbe
From the author of the beloved 
New York Times
 best-selling 
The End of Your Life Book Club,
 an inspiring and magical exploration of the power of books to shape our lives in an era of constant connectivity.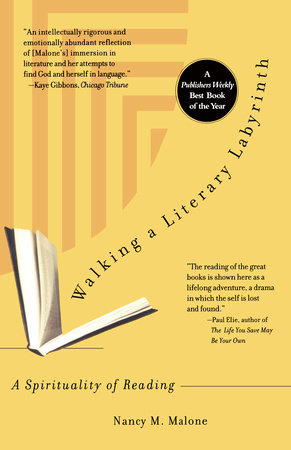 WALKING A LITERARY LABYRINTH by Nancy M. Malone
Who of us doesn't have a list of books that changed our life? Reflecting on her own reading life, Nancy Malone examines the influence of reading in how we define ourselves. Throughout, she likens the experience of reading to walking a labyrinth, itself a metaphor for our spiritual journey through life. The paths within the labyrinth are not straight, but winding, and in the end, it is not the small circle in the center that defines the self, but the whole grand design of the labyrinth—every experience, every person we meet, and every book we read—that makes us who we are.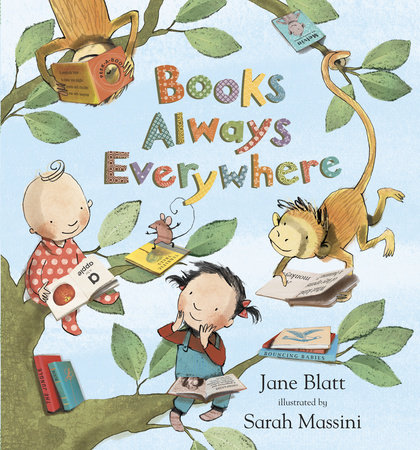 BOOKS ALWAYS EVERYWHERE by Jane Blatt
Babies and toddlers join in an exuberant celebration of books of all shapes and sizes in this charming picture book. For little kids, books can be anything from a chair, to a tower, to a hat. But once little ones discover the magical world that can be found inside a book, the best thing a book can be—is a book! This joy of discovery is evident on the faces of these little kids as they open up a book and find a favorite story. In short, this book about books is so adorable and tempting, it will have toddlers and parents running to libraries and bookstores everywhere.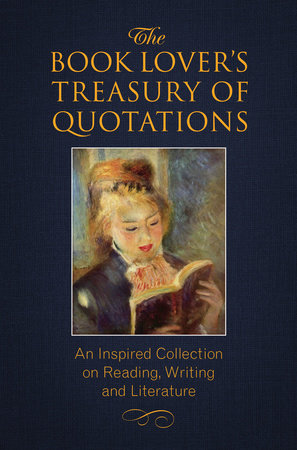 BOOK LOVER'S TREASURY OF QUOTATIONS by Jo Brielyn
Rich with meaningful quotes, heartfelt humor and witty one-liners, 
The Book Lover's Treasury of Quotations
 brings together the best and brightest to speak on all that books have to offer. Whether it's their ability to transport us to exciting new worlds, or the way they open our eyes to new ways of seeing our own, 
The Book Lover's Treasury of Quotations 
speaks to the lifelong reader in each of us. For more titles, visit the 
Edelweiss collection
.
---
There's a Book for That! 
is brought to you by Penguin Random House's Sales department. Please follow our Tumblr by clicking 
here
—and share this link with your accounts: 
theresabookforthat.tumblr.com
. Thank you! Did you see something on the news or read about something on your commute? Perhaps you noticed something trending on Twitter? Did you think: "There's a book for that!"? Then please, send it our way at 
theresabookforthat@penguinrandomhouse.com