James Clapper
July 20, 2017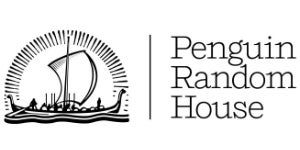 Viking is pleased to announce that former Director of National Intelligence, James Clapper, will publish a book in 2018.
When he stepped down in January 2017 as the fourth United States Director of National Intelligence, James Clapper had been President Obama's senior intelligence advisor for six and a half years, a period that included such critical events as the take-down of Osama bin Laden, the leaks of Edward Snowden, the Benghazi attack, and Russia's influence on the 2016 U.S election.
expand
[caption id="attachment_86196" align="alignright" width="295"]
James Clapper, former Director of National Intelligence, will publish a book with Viking in 2018[/caption] In this book, Clapper will trace his career through his rise through the ranks of the military, the history of several decades of national intelligence operations, the growing threat of cyberattacks, his relationships with presidents and Congress, and the truth about Russia's role in the presidential election. He will describe, in the wake of Snowden and WikiLeaks, his efforts to make intelligence more transparent and to counter the narrative about surveillance of American citizens. Clapper will also consider such difficult questions as: Is intelligence ethical? Is it moral to use human sources to learn secrets, to intercept communications, to take pictures of closed societies from orbit? What are the limits of what we should be allowed to do? James Clapper says, "At the urging of many friends, and after the momentous events of the last two weeks of my time as DNI, I decided to recount my reflections of a half century in the profession of intelligence and share my experiences—warts and all."
Brian Tart,
 President and Publisher of Viking, says, "James Clapper has had a remarkable career in the intelligence community. The insights he will share in this book
will shed new light on our understanding of this community and its role in our nation's safety and security. We are honored to publish this important book at Viking." James Clapper served as the fourth United States Director of National Intelligence—the United States' top intelligence officer and President Obama's senior intelligence advisor—from 2010 until 2017. Beginning his career as an enlisted Marine Corps reservist in 1961, Clapper eventually became a three-star Air Force lieutenant general and director of the Defense Intelligence Agency, retiring from uniformed service in 1995. In 2007, he was appointed the Pentagon's top intelligence official, service under both the Bush and Obama administrations. Viking controls North American Rights, first serial, and audio. 
Rick Kot
, Executive Editor at Viking, will be the editor for the book. Clapper was represented by Gail Ross of the Ross Yoon Agency.