james gleick
May 16, 2018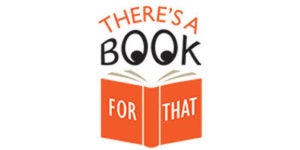 This time, it's about time: Italian theoretical physicist Carlo Rovelli's latest book, THE ORDER OF TIME, released last week and his calendar is full! Rovelli discussed time travel, how he's working on a way to quantify gravity in which time doesn't exist.and more on NPR's "Science Friday."(Listen to the full segment here).
In a parallel universe, the site Unbound Worlds has also taken up the theme of time travel in excellent fashion. All worm-holes and word worlds considered, if there is no "time" then the following books are indeed timeless:
expand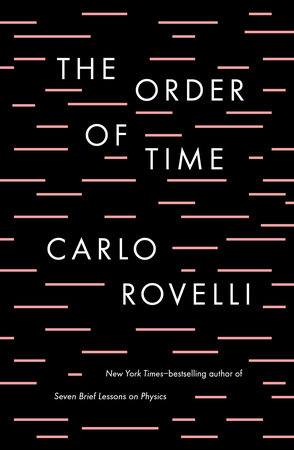 THE ORDER OF TIME
by Carlo Rovelli
"Meet the new Stephen Hawking…The Order of Time is a dazzling book."—The Sunday Times From the bestselling author of
Seven Brief Lessons on Physics
, a concise, elegant exploration of time. Why do we remember the past and not the future? What does it mean for time to "flow"? Do we exist in time or does time exist in us? In lyric, accessible prose, Carlo Rovelli invites us to consider questions about the nature of time that continue to puzzle physicists and philosophers alike. Weaving together ideas from philosophy, science and literature, he suggests that our perception of the flow of time depends on our perspective, better understood starting from the structure of our brain and emotions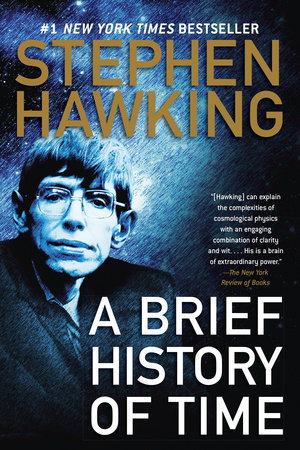 A BRIEF HISTORY OF TIME
by Stephen Hawking
A landmark volume in science writing by one of the great minds of our time, Stephen Hawking's book explores such profound questions as: How did the universe begin—and what made its start possible? Does time always flow forward? Is the universe unending—or are their boundaries? Are there other dimensions in space? What happens when it all ends? Told in language we can all understand, A Brief History of Time plunges into the exotic realms of black holes and quarks, of antimatter and "arrows of time," of the big bang and a bigger God—where the possibilites are wondrous and unexpected.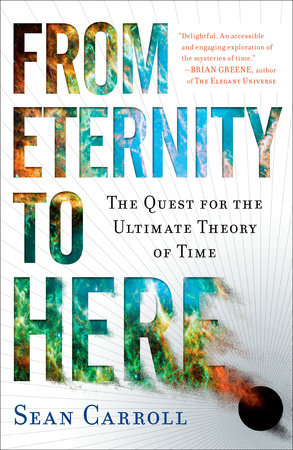 FROM ETERNITY TO HERE: THE QUEST FOR THE ULTIMATE THEORY OF TIME
by Sean Carroll
In A Brief History of Time, Stephen Hawking tried to explain time by understanding the Big Bang. In his book, Sean Carroll says we need to be more ambitious. From
Eternity to Here
is no less than the next step toward understanding how we came to exist, and a fantastically approachable read that will appeal to a broad audience of armchair physicists, and anyone who ponders the nature of our world.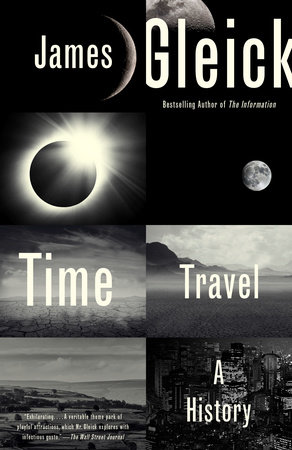 TIME TRAVEL: A HISTORY
by James Gleick
From the acclaimed bestselling author of The Information and Chaos, a mind-bending exploration of time travel: its subversive origins, its evolution in literature and science, and its influence on our understanding of time itself.
FICTION: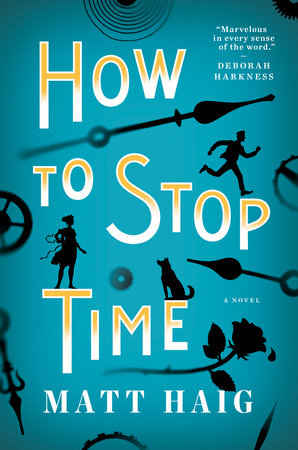 HOW TO STOP TIME
by Matt Haig
A love story across the ages—and for the ages—about a man lost in time, the woman who could save him, and the lifetimes it can take to learn how to live.
How to Stop Time
is a bighearted, wildly original novel about losing and finding yourself, the inevitability of change, and how with enough time to learn how, we just might find happiness.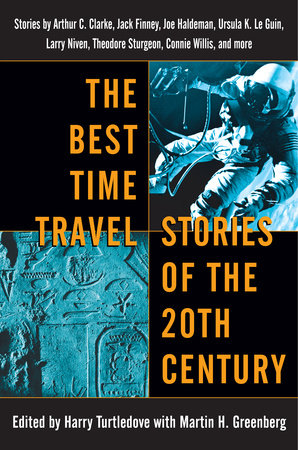 THE BEST TIME TRAVEL STORIES OF THE 20TH CENTURY: STORIES BY ARTHUR C. CLARKE, JACK FINNEY, JOE HALDEMAN, URSULA K. LE GUIN, LARRY NIVEN, THEODORE STURGEON, CONNIE WILLIS, AND MORE
Edited by Harry Turtledove and Martin H. Greenberg Some of the finest science fiction writers of the 20th Century, writing seventeen of the most exciting time travel short stories ever published.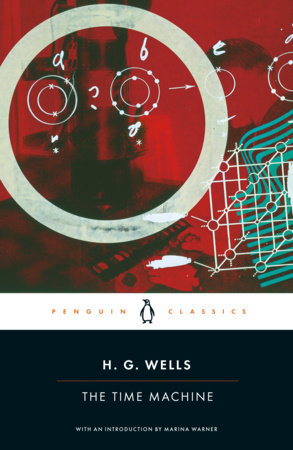 THE TIME MACHINE
by H.G. Wells When a Victorian scientist propels himself into the year a.d. 802,701, he is initially delighted to find that suffering has been replaced by beauty, contentment, and peace. Entranced at first by the Eloi, an elfin species descended from man, he soon realizes that these beautiful people are simply remnants of a once-great culture—now weak and childishly afraid of the dark. They have every reason to be afraid: in deep tunnels beneath their paradise lurks another race descended from humanity—the sinister Morlocks. And when the scientist's time machine vanishes, it becomes clear he must search these tunnels if he is ever to return to his own era.
FOR YOUNGER READERS: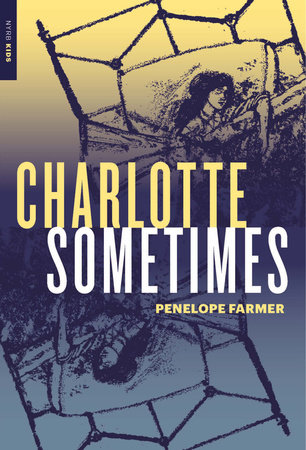 CHARLOTTE SOMETIMES
by Penelope A time-travel story that is both a poignant exploration of human identity and an absorbing tale of suspense. It's natural to feel a little out of place when you're the new kid, but when Charlotte Makepeace wakes up after her first night at boarding school, she's baffled: everyone thinks she's a girl called Clare Mobley, and even more shockingly, it seems she has traveled forty years back in time to 1918.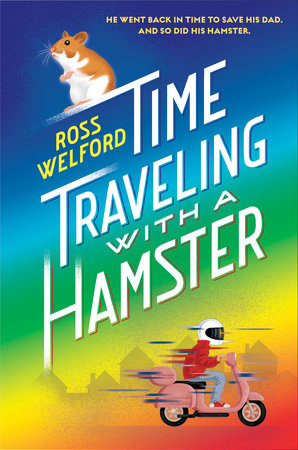 TIME TRAVELING WITH A HAMSTER
by Ross Welford One of New York Public Library's
Best Books for Children
Back to the Future
meets
The Curious Incident of the Dog in the Night-Time
in this original, poignant, race-against-time story about a boy who travels back to 1984 to save his father's life. For more on these and related titles visit
Time
---
There's a Book for That!
is brought to you by Penguin Random House's Sales department. Please follow our Tumblr by clicking
here
—and share this link with your accounts:
theresabookforthat.tumblr.com
. Thank you! Did you see something on the news or read about something on your commute? Perhaps you noticed something trending on Twitter? Did you think: "There's a book for that!"? Then please, send it our way at
theresabookforthat@penguinrandomhouse.com
January 11, 2018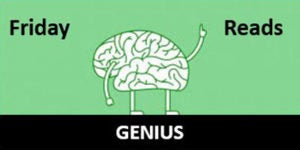 "Genius" is a word bandied about in the common vernacular, but just what, or who, is an actual "genius"?  Has the word lost meaning?  According to our keyword search, it's a pretty popular one to include in book titles, and the meaning isn't just limited to someone who staggers others with the power of their intellect.
expand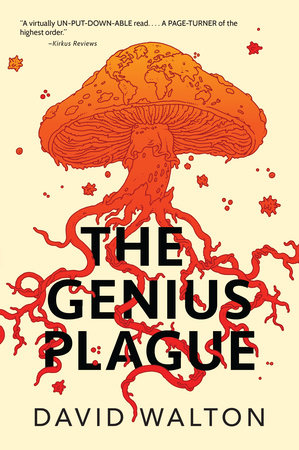 THE GENIUS PLAGUE by David Walton
A 
WALL STREET JOURNAL
 Best Science Fiction Book of 2017! In this science fiction thriller, brothers are pitted against each other as a pandemic threatens to destabilize world governments by exerting a subtle mind control over survivors.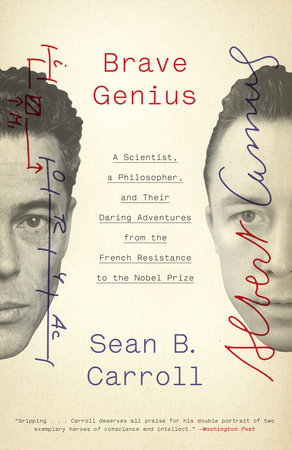 BRAVE GENIUS:  A SCIENTIST, A PHILOSOPHER, AND THEIR DARING ADVENTURES FROM THE FRENCH RESISTANCE TO THE NOBEL PRIZE by Sean B. Carroll
The never-before-told account of the intersection of some of the most insightful minds of the 20th century, and a fascinating look at how war, resistance, and friendship can catalyze genius.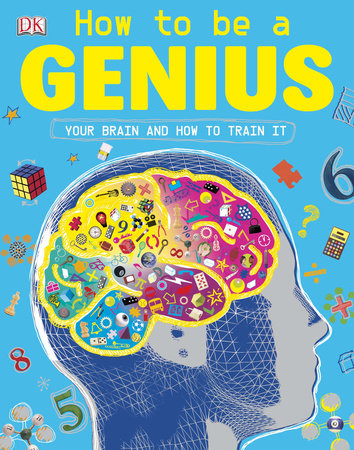 HOW TO BE A GENIUS by DK
How to be a Genius
 reveals the magical and mysterious world of the brain. With facts, puzzles, brain teasers, optical illusions, and other brain training activities, readers will unlock their true intellectual power.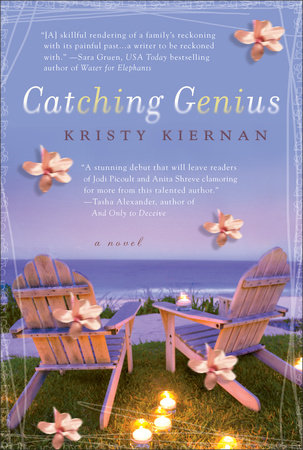 CATCHING GENIUS by Kristy Kiernan
As children, Connie and Estella were best friends-until Estella was discovered to be a math prodigy, which led to the sisters' estrangement. Now, years later, they are forced to reunite on the Gulf Coast of Florida as they pack up their childhood home and ready it for sale. The reunion comes at a time when both Connie and Estella must come to terms with painful revelations and devastating consequences in their own lives. And once again, her sister's genius may alter Connie's life in ways she cannot control.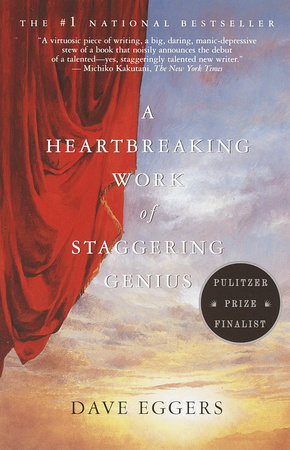 A HEARTBREAKING WORK OF STAGGERING GENIUS by Dave Eggers
The literary sensation of the year, a book that redefines both family and narrative for the twenty-first century. 
A Heartbreaking Work of Staggering Genius
 is the moving memoir of a college senior who, in the space of five weeks, loses both of his parents to cancer and inherits his eight-year-old brother.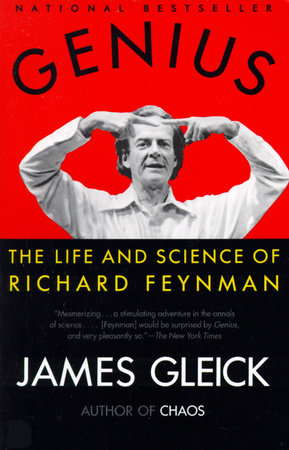 GENIUS:  THE LIFE AND SCIENCE OF RICHARD FEYNMAN by James Gleick
To his colleagues, Richard Feynman was not so much a genius as he was a full-blown magician: someone who "does things that nobody else could do and that seem completely unexpected." The path he cleared for twentieth-century physics led from the making of the atomic bomb to a Nobel Prize-winning theory of quantam electrodynamics to his devastating exposé of the 
Challenger 
space shuttle disaster. At the same time, the ebullient Feynman established a reputation as an eccentric showman, a master safe cracker and bongo player, and a wizard of seduction.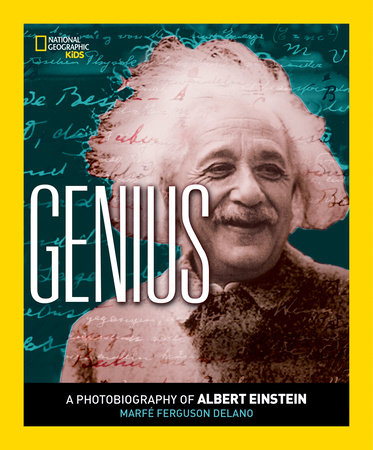 GENIUS:  A PHOTOBIOGRAPHY OF ALBERT EINSTEIN by Marfe Ferguson Delano
On the 100th anniversary of the publishing of the special theory of relativity, this National Geographic photobiography chronicles the life of one of the most brilliant scientists who ever lived. Through compelling text and stirring archival photographs, the author recounts Einstein's life from his privileged childhood in Austria through the crucial years during World War II, and his death 50 years ago in Princeton, New Jersey. Young readers learn about Einstein's remarkable theories that still influence technologies of today and discover the causes he passionately supported such as disarmament and civil liberties.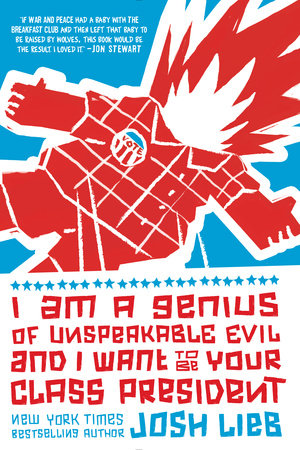 I AM A GENIUS OF UNSPEAKABLE EVIL AND I WANT TO BE YOUR CLASS PRESIDENT by Josh Lieb
When a provocation from his dad irks twelve-yearold evil genius Oliver Watson, he'll have to put his plans for world domination on hold in order to beat the pants off the competition and win the middle school election! For more Keyword "Genius" titles, visit the
 collection on Edelweiss.
---
There's a Book for That! 
is brought to you by Penguin Random House's Sales department. Please follow our Tumblr by clicking 
here
—and share this link with your accounts: 
theresabookforthat.tumblr.com
. Thank you! Did you see something on the news or read about something on your commute? Perhaps you noticed something trending on Twitter? Did you think: "There's a book for that!"? Then please, send it our way at 
theresabookforthat@penguinrandomhouse.com