jazz jennings
September 29, 2017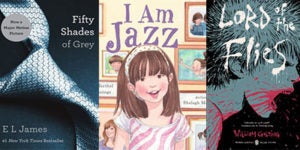 Throughout Banned Books Week, September 24 – 30, we have been highlighting frequently banned and challenged books published by Penguin Random House imprints to help raise awareness of the importance of defending our right to express ourselves and read without censorship or interference. Keep reading for Banned Books reading list inspiration. This is the final installment. 
expand
Click
here
 to enter for your chance to win a personalized Banned Books Box filled with ten of your favorite books and a special banned books mug courtesy of Out of Print Clothing
(No purchase necessary. US residents, 18+. Ends 9/30/17. See
Official Rules
.)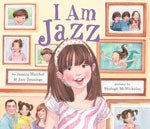 I AM JAZZ by Jessica Herthel and Jazz Jennings, illustrated by Shelagh McNicholas
Challenge Reasons: Inaccurate, Homosexuality, Sex Education, Religious Viewpoint, Unsuited for Age Group
The story of a transgender child based on the real-life experience of Jazz Jennings, who has become a spokesperson for trans kids everywhere. Jazz's story is based on her real-life experience and she tells it in a simple, clear way that will be appreciated by picture book readers, their parents, and teachers.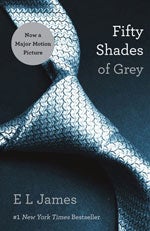 FIFTY SHADES OF GREY by E L James
Challenge Reasons: Nudity, Offensive Language, Religious Viewpoint, Sexually Explicit, Unsuited for Age Group
When literature student Anastasia Steele goes to interview young entrepreneur Christian Grey, she encounters a man who is beautiful, brilliant, and intimidat­ing. The unworldly, innocent Ana is startled to realize she wants this man and, despite his enigmatic reserve, finds she is desperate to get close to him. Unable to resist Ana's quiet beauty, wit, and independent spirit, Grey admits he wants her, too—but on his own terms.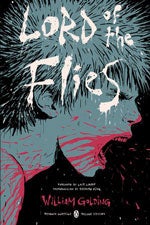 LORD OF THE FLIES by William Golding
Challenge Reasons: Offensive Language, Sexually Explicit, Excessive Violence
LORD OF THE FLIES remains as provocative today as when it was first published in 1954, igniting passionate debate with its startling, brutal portrait of human nature. Though critically acclaimed, it was largely ignored upon its initial publication. Yet soon it became a cult favorite among both students and literary critics who compared it to J.D. Salinger's
The Catcher in the Rye
in its influence on modern thought and literature. Also during Banned  Books Week, head over to 
Out of Print Clothing 
to find out how you can contribute to hurricane relief efforts through book donations from Penguin Random House. For each piece of Banned Books merchandise sold on the Out of Print website during Banned Books Week, September 24 – 30, Penguin Random House will donate one book in support of hurricane relief efforts through 
First Book
 up to 10,000 books. 
Click here
 to start browsing and give back.