jed perl
February 13, 2018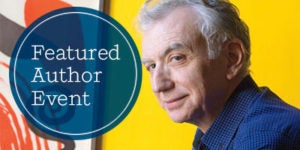 Join The Art Students League of New York for a Gallery Lecture by renowned art critic and Knopf author Jed Perl, as he discusses his biography CALDER: The Conquest of Time (Knopf). Tonight, February 13, from 6:30 – 8:30 pm at The Phyllis Harriman Mason Gallery, Jed will show why Alexander Calder (1898-1976) was–and remains–a barrier breaker, an avant-garde artist with mass appeal.  A wine, cheese and book-signing reception will follow the lecture.  
expand
Only now, forty years after the artist's death, is the full story of Calder's life being told in this biography, which is based on unprecedented access to private letters and papers as well as scores of interviews. Calder's life takes on a transatlantic richness, from New York's Greenwich Village in the Roaring Twenties, to the Left Bank of Paris during the Depression, and then back to the United States, where the Calders bought a run-down old farmhouse in western Connecticut. New light is shed on Calder's lifelong interest in dance, theater, and performance, ranging from the 
Cirque Calder,
 the theatrical event that became his calling card in bohemian Paris to collaborations with the choreographer Martha Graham and the composer Virgil Thomson.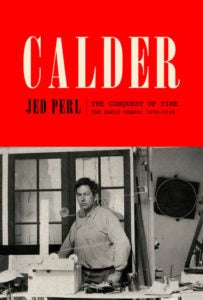 Penguin Random House author Joshua Cohen ( 
Book of Numbers
 and
 Moving Kings)
praises CALDE
R:
"Not all brilliant studies are definitive, and not all definitive studies are brilliant: Jed Perl's 
Calder
 succeeds at being both. It's a masterwork account of the life of one of America's greatest artists that's also an account of America coming into its own. Passionate, learned, playful and ranging, it's as solidly-grounded as a stabile, but like a mobile it appears to defy gravity—
and float
." Jed Perl is a regular contributor to
The New York Times Review of Books.
He was the art critic for
The New Republic
for twenty years and a contributing editor to
Vogue
for a decade, and is the recipient of a Guggenheim Fellowship. His previous books include
Magicians and Charlatans
,
Antoine's Alphabet
, and
New Art City
, which was a
New York Times
Notable Book and an
Atlantic
Book of the Year.