jennifer besser
September 14, 2017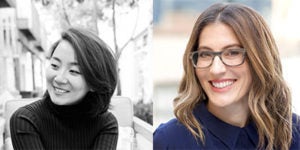 Jennifer Besser, President & Publisher, G.P. Putnam's Sons Books for Young Readers, has been the editor of seven books by #1 bestselling author Marie Lu, including her newest, WARCROSS, published this week to much enthusiasm, buzz and acclaim.
expand
 As Jennifer noted in her pre-publication companywide e-mail about the book:  "Set in a near-future Tokyo, WARCROSS
is the story of teenage coder Emika Chen, who's been forced to take up bounty hunting to make ends meet. She hunts down wayward gamblers who illegally bet on Warcross, the virtual reality game that's taken the world by storm. But when she takes a risk of her own and tries to hack into the opening game of the international Warcross Championships, Emika sets into motion a cascade of events with catastrophic consequences for the entire Warcross empire." In this
Three Questions for an Editor
interview, Jennifer offers insights into what drew her to Marie Lu's writing, the process of working with Marie on her books, and why WARCROSS will connect with readers everywhere.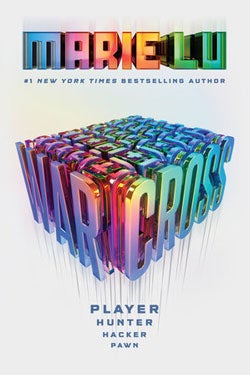 What characteristics in Marie Lu's writing and storytelling first attracted you to her as an editor and distinguish her books, most notably WARCROSS, in the YA marketplace?
Eleven years ago, I read Marie's first novel on submission. It wasn't there yet and it didn't sell (this story has a happy ending!), but there were moments in that book that I've never forgotten. Then in 2010, LEGEND went out on submission and I was blown away. I remember the exact moment I fell for the story—it was a twist so good that I sort of sat back in admiration for a beat…and then dove right back in to finish. That first novel stuck with me in big part because of Marie's cinematic writing—it's visual and it moves at a terrific pace, without ever sacrificing depth. And the good news is, Marie couldn't shake that first novel either. She went back and rethought it and created something incredibly inventive and in a completely new genre for her. We bought it last year and I can't wait to share it with everyone soon.
How would you describe the editor/author relationship and process that has developed between you and Marie over the years?
Marie has so much story to tell, in life and on the page, so to be both her editor and her friend is a terrific thing. After seven novels together, we've established a lot of trust and a bit of a shorthand. We can zero in very quickly on where the crutches are and when they need to be kicked out from under the storytelling. She's a fantastic, brave reviser and a dream to work with.
What elements of WARCROSS do you think will resonate mostly strongly with readers?
Marie's background is in video game design and she puts that experience to work so beautifully here. She makes it easy and fun for readers to fall into the high-stakes world of WARCROSS and a near-future Tokyo, while at the same time raising thoughtful questions about the intersection of morality and technology. There's adventure, romance, bounty hunters, a young billionaire, some enviable rainbow-colored hair, and a Corgi. Oh, and a few hidden gems for Marie's LEGEND fans.