Jobhack
June 26, 2017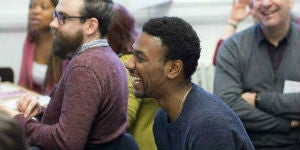 At Penguin Random House UK, we are determined to publish a wider range of voices and books to more fully reflect the diverse society we live in. That's why we have set ourselves a new company-wide goal to ensure our new hires and the books we acquire reflect UK society by 2025, in terms of social mobility, ethnicity, gender, disability, and sexuality. We want to see a positive shift towards this goal every year through to 2025.
expand
To measure progress towards this goal, we are asking newly acquired authors and new employees to complete a voluntary Inclusion Tracker questionnaire, and we will publish this data on our website each year. Here are just some of the ways we are working towards achieving our goal in 2017 and leading the industry to help make publishing more inclusive.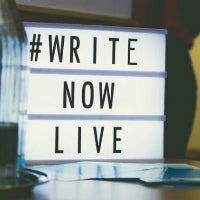 WriteNow
WriteNow
, our program to find, mentor and publish new writers from communities that are currently underrepresented on the nation's bookshelves, is back for 2017 and applications are now open. We are looking for talented new voices across all genres, including Fiction, Non-Fiction and Children's. This includes writers from a socio-economically marginalised background, LGBTQ (Lesbian, Gay, Bisexual, Trans, Queer) or BAME (Black, Asian, Minority Ethnic) writers, or writers with a disability.
WriteNow
is offering 150 aspiring writers access to free regional events in 
London
, 
Bristol
 and 
Newcastle
 where they will get one-to-one time with editors to receive expert, personalised feedback on their book, alongside access to literary agents and published authors, including Elif Shafak, Kit de Waal, Afua Hirsch and Fox Fisher.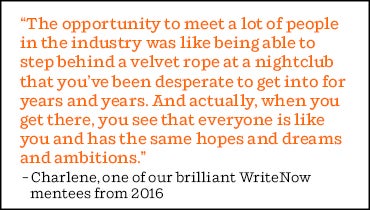 Our editors will work with 10 of the most promising writers over 12 months to make their manuscripts the best they can be, with the ultimate ambition of publishing these new writers. https://www.youtube.com/watch?v=DUXZsD4SMmQ More than 2,000 writers applied to WriteNow in its first year in 2016 and over 200 editors across the company helped to review their manuscripts and select the most promising new talent. The 12 writers we are now mentoring include Charlene Allcott, a single mother who is writing commercial fiction, Nelson Abbey, who is writing a self-help book for BAME professionals, and Nazneen Ahmed, who is writing a fantasy young adult book, set between London, Gujarat and East Bengal. You can follow the conversation at #WriteNowLive
Penguin Pride
After its success last year, Penguin Pride is returning for 2017 to celebrate the importance of literature in progressing LGBTQ equality and changing attitudes towards the LGBTQ community. A major event produced by Penguin Live is taking place in July at Proud, Camden during London Pride fortnight. It will feature live music, spoken word, author readings and photography from Kele Okereke (lead singer of Bloc Party), Paul Flynn (author of
Good as You
) and Matthew Todd (author of
Straight Jacket
). £1 from every ticket sold will go to leading charity, Stonewall, to support their work with the LGBTQ community.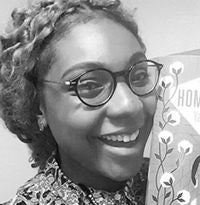 Fully paid work experience
We recently introduced fully paid work experience to help make our company more accessible to more young people and encourage those who may have never thought about working in publishing to start their story with us. Last year, we formalised our application process and banned all personal referrals to ensure that all of our work placements are randomly, and therefore, fairly selected. As well as this, we introduced a structured learning programme for participants to ensure everyone completing work experience with us finds it meaningful and interesting. Now, each of the 450 people who do work experience placements with us every year receive a salary of £262.50 per week. We have also partnered with The Book Trade Charity to provide subsidised accommodation near London to those who need it. As a direct result of these actions, we've seen significant changes to our applicant pool this year, so that is better reflects the diversity of both London and the UK:
We had a fantastic 2,000 applications in just 48 hours and 3,400 applications in total for work experience placements in June and July 2017
85% of our applicants were from outside of London
30% of applicants didn't have a university degree
20% of applicants were BAME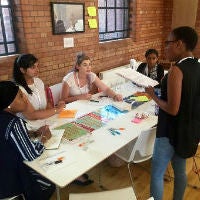 JobHack
As well as taking steps to attract more diverse writers and applicants, we want to demystify the world of publishing and engage with a broader spectrum of talent on the ground in communities around the country. That's why we run #JobHack - a series of interactive workshops, aimed at 16-24 year olds across the UK, which explain the opportunities in publishing, from sales and marketing to production, editorial and digital. At our first five events more than 150 attendees enjoyed access to experts from across our business and heard all about the exciting careers on offer at Penguin Random House UK. We're holding a further four JobHack workshops for more than 100 young people in July, taking our teams to Derby, Norwich, Newcastle – areas of the UK where social mobility is a major challenge. Get a glimpse into our workshops using #PRHJobHack. All of our work to make publishing more inclusive forms part of our Creative Responsibility strategy. Take a look at our Creative Responsibility show-reel and discover our 2016 highlights
here
.