John Farrell
January 18, 2018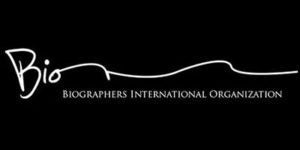 Biographers International Organization (BIO) has nominated ten books as semi-finalists for its 2018 Plutarch Award, the only international literary prize for biography that is chosen by fellow biographers.   Four of the nominees are published by Penguin Random House imprints: 
expand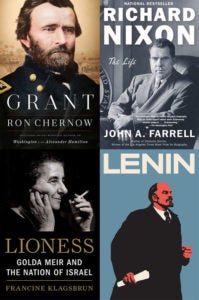 GRANT
by
Ron Chernow
(
Penguin Press
)
RICHARD NIXON: The Life
by
John Farrell
(
Doubleday
)
LIONESS: Golda Meir and the Nation of Israel
by
Francine Klagsbrun
(
Schocken
)
LENIN: The Man, the Dictator, and the Master of Terror
by
Victor Sebestyen
(
Pantheon
) View the complete list of nominees
here
. The Plutarch Award Committee will announce four finalists the week of February 5.   All BIO members will then vote for the winning book, which will be revealed on May 19 at the Ninth Annual BIO Conference in New York.