Jojo Moyes
March 9, 2017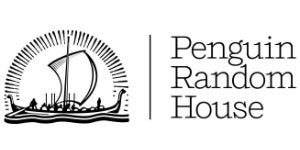 Pamela Dorman Books/Viking is delighted to announce the publication of a new novel by Jojo Moyes featuring Louisa Clark, the character readers have come to know and love from global bestsellers Me Before You and After You. The new novel will be published in Spring 2018, and will follow Lou as she heads for New York, only to find herself torn between her old life and her new.
expand
Jojo Moyes is a bestselling novelist and a journalist. Her previous novels have all been met with critical acclaim and bestselling sales, including 
Me Before You, After You, The Girl You Left Behind 
and 
One Plus One
. [caption id="attachment_5409" align="alignright" width="220"]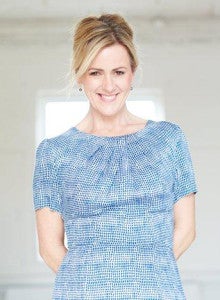 Jojo Moyes, © Stine Heilmann[/caption] Jojo Moyes' profile is at an all-time high with worldwide sales of 
Me Before You
 and 
After You
 at nearly seventeen million copies. Last year's film adaptation of 
Me Before You
, starring Emilia Clarke and Sam Claflin, introduced legions of new fans to Jojo's writing and the beloved character of Louisa Clark. Her works are available in a staggering 43 foreign languages and have sold twenty-nine million copies in total worldwide. Jojo Moyes said, "I always knew that once I committed to write the sequel to 
Me Before You,
 I would also write a third book; I saw it quite clearly as a trilogy. Revisiting Lou has been a joy, as I push her into a completely new country, a brand new world, and a house full of secrets. With her usual blend of humour and emotion she has to ask herself some pretty fundamental questions – not least, which side of the Atlantic does she really belong? I hope readers enjoy this new adventure as much as I've enjoyed writing it."
Pamela Dorman
, Publisher of Pamela Dorman Books, said, "Any new Jojo Moyes novel is a cause for rejoicing.  But for readers in America, the chance to have the iconic Lou Clark come to New York to find a new life is a particular pleasure.  There's no doubt that Jojo's unique blend of great storytelling and unforgettable characters, combined with a sense of humor all her own will make this new Lou Clark novel one readers will be clamoring for come next year." Jojo Moyes is a UK based author who worked at the Independent for ten years before leaving to write full-time. She lives in Essex with her husband and their three children. Jojo is managed by Curtis Brown and her agent Sheila Crowley.
May 17, 2016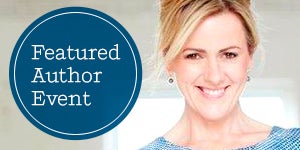 On Friday (5/20) at 7pm at Barnes & Noble on the Upper West Side, Jojo Moyes will discuss and sign copies of her #1 New York Times bestselling novel, ME BEFORE YOU, published by Viking/Pamela Dorman Books/Penguin Books. Moyes will also share the trailer for the upcoming film based on her blockbuster book which is now available in a new movie tie-in paperback edition.
expand
Since it was first published by in 2012, ME BEFORE YOU has sold over five million copies and has held top spots on 
New York Times
 bestseller lists. Most recently, ME BEFORE YOU was #1 on both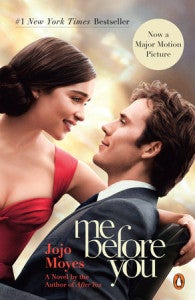 the paperback trade fiction list and the mass market fiction list.  The unlikely, moving love story is soon to be a major motion picture set to be released nationwide on June 3, 2016 by Warner Bros., starring Emilia Clarke as Louisa Clark and Sam Claflin as Will Traynor. Moyes wrote the screenplay for the film along with Scott Neustadter & Michael H. Weber (The Fault in Our Stars). The movie trailer has been picked up by several media outlets, perpetuating the anticipation of the upcoming film and spiking a new wave of interest in the book that originally captured readers' hearts. In the novel, an ordinary girl names Louisa Clark takes a job with recently wheelchair-bound ex--Master of the Universe Will Traynor. Will is bossy and moody as he is unable to live his previously huge and adventurous life, but Lou is determined to show him that life is still worth living, even if it means breaking her own heart. Moyes is also the author of several other novels including 
AFTER YOU
, the bestselling sequel to ME BEFORE YOU and she has won the Romantic Novelist's Award twice. Seating for this event is limited and available on a first come, first served basis and books can be purchased after the signing.