jorge ramos
December 13, 2017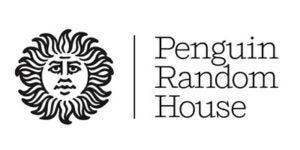 STRANGER: The Challenge of a Latino Immigrant in the Trump Era, a new book by award-winning journalist Jorge Ramos, will be published by Vintage Books as a trade paperback original and ebook in English and Spanish on February 27, 2018. The publication will coincide with the deadline to extend DACA (Deferred Action for Childhood Arrivals), when thousands of immigration permits are set to expire. The announcement was made by Cristóbal Pera, Publishing Director of Vintage Español.   
expand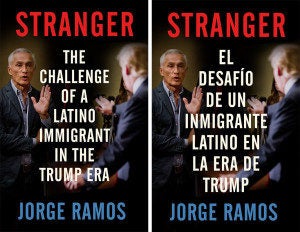 In STRANGER, Ramos recounts his personal experience as an immigrant from Mexico —fulfilling his "American Dream" of becoming a U.S. citizen, raising his two American-born children, and rising professionally as an Emmy award-winning journalist—while also examining why he (and others) still feel like strangers in Trump's America. "These are not normal times.  Silence is not an option," says Ramos, who gained notoriety in a confrontation with Trump in 2015 during a press conference. His book is dedicated to the nearly 800,000 Dreamers. "Regardless of our roots in this country and our contributions, many immigrants are not fully accepted.  Despite all this, I'm hopeful.  I know that, in the end, Trump will lose and our idea of America – inclusive, open, tolerant, equal, and embracing of immigrants – will prevail.  That's our challenge and we cannot remain neutral." "With STRANGER, Jorge Ramos provides a vital contribution to the debate about immigration in our country," said Cristóbal Pera.  "Being thrown out of Trump's press conference highlighted his identities of immigrant, journalist and Latino, and in this book, he provides an essential perspective as the immigrant community faces continuing challenges in this country." Ramos has been referred to as "the Walter Cronkite of Latin America" and was named one of the "World's 50 Greatest Leaders" by
Fortune
magazine, and he is widely considered the most influential journalist in the Latino community. Since the 2016 election, Ramos has given special attention in his news coverage to the Hispanic immigrant community in the U.S., providing a more robust outlet for voices not often heard in the news media.  "We will not be silenced and we will not leave," he declared at the Premios Lo Nuestro awards ceremony in Miami in February 2017.