Kamila Shamsie
June 7, 2018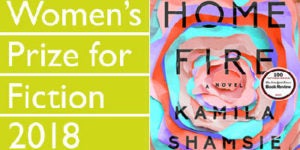 Riverhead author Kamila Shamsie has won the 2018 Women's Prize for Fiction for her novel, HOME FIRE, it was announced at a ceremony in London on Wednesday, June 6. This annual award, now in its 23rd year, celebrates excellence, originality and accessibility in writing by women throughout the world.
"In the end we chose the book which we felt spoke for our times," said Sarah Sands, chair of the Women's Prize panel of judges. "HOME FIRE is about identity, conflicting loyalties, love and politics. And it sustains mastery of its themes and its form. It is a remarkable book which we passionately recommend.
expand
"There are no small themes here … To humanize the big political stories that we are talking about, of terrorism, and to see it from the inside – the subtlety and the nuance and the idea of people being tested, what it means to be British or what it means to be a Muslim – it felt 'of now' ... And she does it so well." Ms. Shamsie said of her award win: "It's lovely. It's a slightly out of body experience. It will take a while to sink in." Congratulations to Ms. Shamsie and everyone at Riverhead Books.
August 17, 2017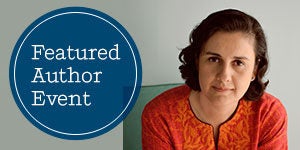 HOME FIRE, the new novel by Riverhead author Kamila Shamsie, was recently longlisted for the 2017 Man Booker Prize, and Ms. Shamsie will  discuss her book at New York City's  Asian American Writers' Workshop on Monday, August 21 at 7:00 p.m. The event is free and open to the public.
Reserve a seat here.
expand
The New Yorker's
 Rozina Ali will moderate the event, which also includes author Hirsh Sawney, addressing the turbulent political landscape for South Asian families.  HOMEFIRE tells the suspenseful and heartbreaking story of an immigrant family driven to pit love against loyalty, with devastating consequences.  Sophocles's classic tragedy
 Antigone
 is the starting point for Shamsie's novel, which probes political tensions in the War on Terror and the way it splinters Muslim families in the West. Kamila Shamsie was born in Karachi, Pakistan. She has spent equal amounts of time in London and Karachi, while also occasionally teaching creative writing at Hamilton College in New York.  Now residing primarily in London, 
HOME FIRE
 is her first novel since becoming a British citizen in 2013.  She was shortlisted for the John Llewelyn Rhys Award in the UK twice, received the Prime Minister's Award for Literature in Pakistan, was selected as one of Orange's "21 Writers of the 21st Century," and won the Patras Bokhari Award from the Academy of Letters in Pakistan. To add this Author Event to your calendar, click 
here
. Shamsie will also be presenting her book on Wednesday, August 23 at 7:00 pm at the Community Bookstore LLC in Brooklyn. Click 
here
 for details.
August 14, 2017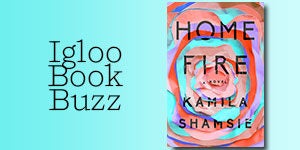 This week's Igloo Book Buzz, HOME FIRE by Kamila Shamsie, was shortlisted for the 2017 Man Booker Prize and published by Riverhead Books on August 15.  Suspenseful and heartbreaking, this is the story of an immigrant family driven to pit love against loyalty, with devastating consequences. 
expand
Ms. Shamsie revealed, "The idea of adapting Sophocles' Antigone in a contemporary context was first suggested to me by a man called Jatinder Verma, who runs a theatre company in London. Hedidn't define a particular contemporary context but this was atime when the papers were full of stories of young British Muslim men going to Syria to join the Islamic State, and the government was wanting to respond by stripping them of their citizenship.  I very quickly saw how those stories in the headlines could be laid on to an ancient Greek story about two sisters who are forbidden from burying their brother, because of his crimes against the state – one accepts the state's edict, the other doesn't. The more times I read the play the more it struck me as being so filled with potential because it's about large themes of justice and the state vs. the individual while also being the story of characters whose lives are entwined by blood and by love."   [caption id="attachment_7435" align="alignright" width="250"]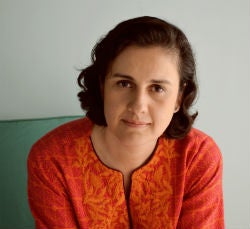 Kamila Shamsie
Credit: Zain Mustafa[/caption] The book's editor, Riverhead Vice President and Editorial Director
Rebecca Saletan,
said, "Though I'd long admired Kamila's work, this was my first time publishing her. To my delight, that involved some of my favorite kind of editorial work—helping her to figure out, in conjunction with her longtime editorial team at Bloomsbury, how to fine-tune some of the emotional dynamics as she finished transposing the story from classical Greek drama to thrilling contemporary novel.  HOME FIRE
would have been a pleasure to publish at any time, but it is so—what's the right word, empowering?— to have it to bring before the world at this moment when aggressive xenophobia is being fueled from on high. A teenager goes astray, a family who have lived in a country for decades are suddenly 'other' – it humanizes powerfully and inescapably the dilemmas of our moment." Reviewer praise for HOME FIRE has been unequivocally rapturous: "Ingenious and love-struck … HOME FIRE takes flight. … Shamsie drives this gleaming machine home in a manner that, if I weren't handling airplane metaphors, I would call smashing. … Builds to one of the most memorable final scenes I've read in a novel this century." —
The New York Times
"This is a haunting novel, full of dazzling moments and not a few surprising turns … HOME FIRE  blazes with the kind of annihilating devastation that transcends grief." —
The Washington Post
"All of Shamsie's novels are deeply moving and morally complex, leading to the kind of rich reading experience most of us hope for in every novel we pick up. Her newest has all of that and more." —
San Francisco Chronicle
"Shamsie's timely fiction probes the roots of radicalism and the pull of the family." —
O, the Oprah Magazine