Krysten Ritter
February 16, 2017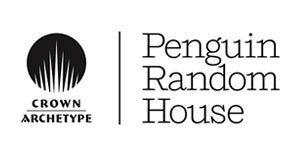 Crown Archetype, an imprint of Crown Publishing Group, has announced that it will publish BONFIRE, a debut psychological suspense novel by actress, producer, and writer Krysten Ritter, best known for her starring roles in the award-winning Netflix original series Marvel's Jessica Jones and cult favorite Don't Trust the B—- in Apartment 23, as well as her critically acclaimed role on AMC's Breaking Bad. 
expand
The announcement was made by Crown Archetype Vice President and Editorial Director 
Tricia Boczkowski
. The book will be released simultaneously in the United States and Canada in print and digital formats on November 7, 2017. Crown Archetype Executive Editor 
Jennifer Schuster
 acquired North American, electronic book, audio, and first-serial rights from Stephen Barbara at InkWell Management on behalf of Paper Lantern Lit, and will edit the book. Said Ms. Boczkowski, "While many know Krysten Ritter for her acting, the publication of BONFIRE will showcase her prowess as a contemporary storyteller. In this terrific first novel, Ritter has crafted a smart and fast-paced read that includes all the hallmarks of great thriller writing: tension, suspense, and a strong female protagonist. We're thrilled to be publishing her debut novel." [caption id="attachment_5150" align="alignright" width="246"]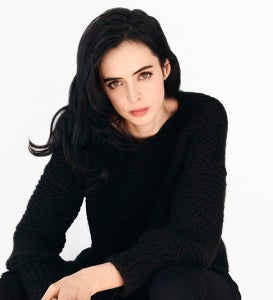 Krysten Ritter. Photo by Bailey Taylor[/caption] Said Ms. Ritter, "As a huge fan of psychological suspense novels, I was so thrilled to take on the challenge of writing my first book. This was an exciting opportunity for me to explore a character journey and really get inside the head of my protagonist, a process that has a lot in common with how I prepare to play a role." Informed by real-life instances of local conspiracy, BONFIRE is a multilayer psychological thriller about a woman forced to confront her past in the wake of small-town corruption. Twenty-eight-year-old Abby Williams returns to her small hometown after a ten-year absence as an environmental lawyer sent to investigate Optimal Plastics, the town's largest company and economic heart, accused of illegal dumping of toxic chemicals in local water. Abby's findings lead her to revisit the town's biggest scandal—the disappearance of a girl who had been one of Abby's prime torturers in high school. As Abby tries to find out what really happened all those years ago, she unearths an even more disturbing secret, the scope of which is far bigger and more twisted than she could have imagined. With tantalizing twists, slow-burning suspense, and a remote rural town of just five claustrophobic miles, BONFIRE is a dark exploration of the question, can you ever outrun your past? Growing up on a small-town farm in rural Pennsylvania, Ms. Ritter started her career in front of the camera as a model at fifteen years old. Her body of work has subsequently spanned film, television, theater, writing, producing, music, and fashion design. Ritter's work in film includes 
Big Eyes, Listen Up Philip, Life Happens, Confessions of a Shopaholic,
 and 
She's Out of My League.
 She is the founder of Silent Machine, a production company that aims to highlight complex female protagonists. BONFIRE is her first book.