lauri hornik
March 20, 2018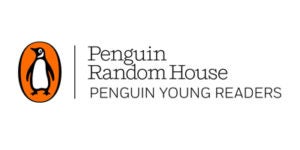 Lauri Hornik, President and Publisher of Dial Books for Young Readers, has announced that Nancy Mercado will join Dial as Associate Publisher and Editorial Director, reporting to her effective April 9, 2018.  Ms. Mercado will work closely with Ms. Hornik in overseeing the acquisition and development of Dial's list in addition to editing her own projects and supervising Dial editors.  Ms. Mercado was previously Editorial Director at Scholastic, where she managed a team of editors and oversaw and edited chapter books, middle grade and YA novels. Over the years Nancy's had the good fortune of editing books by Paul Acampora, Cecil Castellucci, Veronica Chambers, Tommy Greenwald, Paul Griffin, Steve Kluger, Diana López, Jennifer Mathieu, Caragh O'Brien, Peter Raymundo, Kevin Sherry, Isabel Quintero, Lauren Tarshis, Taeeun Yoo, and many others. 
expand
[caption id="attachment_10221" align="alignright" width="238"]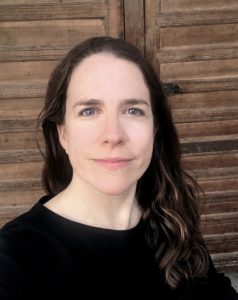 Nancy Mercado[/caption] Lauri Hornik said, "I'm so happy to welcome Nancy back to Dial. Her earlier contributions influenced our list and our office culture in a meaningful and enduring way, and I'm excited to have the chance to work with her again and to partner with her in fulfilling Dial's mission to publish children's books that are heartwarming beauties, conversation starters, and much-needed mirrors." Nancy Mercado said, "I'm thrilled to return to Penguin and join forces with Lauri Hornik, Lily Malcom, and the dynamic team of editors and designers at Dial Books for Young Readers. I learned most everything I know about editing and publishing from my early years at Dial, and it's a true delight to come back and to support and continue their long tradition of making books that will have a lasting impact on the canon of children's literature."
Dial Books for Young Readers
, established in 1961, is a hardcover division publishing approximately 65 titles a year for children of all ages. One of the first houses to publish high-quality board books and an early leader in multicultural publishing, Dial continues to focus on books that combine artistic excellence and kid-relevance. Its list of acclaimed authors and illustrators includes Kimberly Brubaker Bradley (Newbery Honor-winning author of
The War That Saved My Life
), Victoria Jamieson (Newbery Honor-winning author of
Roller Girl
), Jandy Nelson (Printz Award-winning author of
I'll Give You the Sun
), Marilyn Nelson (Coretta Scott King Honor-winning author of
How I Discovered Poetry
), Jerry Pinkney (six-time Caldecott Medal- and Honor-winner), B.J. Novak (
New York Times
bestselling author of
The Book With No Pictures
), Junot Diaz and Leo Espinoza (award-winning creators of
Islandborn
), and Adam Rubin and Daniel Salmieri (
New York Times
bestselling creators of
Dragons Love Tacos
).