letters to sons and daughters
August 23, 2017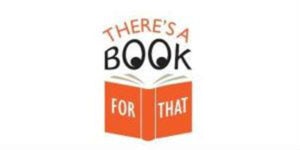 This week Penguin Press published Karl Ove Knausgaard's much-anticipated book Autumn – the first in an autobiographical quartet named after the four seasons which begins with a letter to his unborn daughter. Knausgaard, like so many mothers and fathers, feels the profound meaning of being a parent and is inspired to share what the world is like to him, what awaits her. Writers before him have followed similar impulses to impart life wisdom, family history, joys and sorrows with the next generation in letters contained in books. 
expand
Here are some of the best: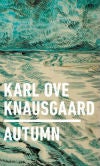 AUTUMN
 by Karl Ove Knausgaard From the author of the monumental 
My Struggle
 series, Karl Ove Knausgaard, comes the first in a new autobiographical quartet based on the four seasons. Framed by letters to his unborn daughter, Knausgaard draws upon his own childhood and describes, with sensitivity and introspection, daily life with his wife and children in rural Sweden: The sun, wasps, jellyfish, eyes, lice – the stuff of everyday life. Nothing is too small or too vast to escape his attention. Beautifully illustrated by Norwegian artist Vanessa Baird.

BETWEEN THE WORLD AND ME
 by Ta-Nehisi Coates Winner of the National Book Award for Nonfiction; "required reading" – Toni Morrison "Extraordinary…an impassioned letter to his teenage son—a letter both loving and full of a parent's dread—counseling him on the history of American violence against the black body, the young African-American's extreme vulnerability to wrongful arrest, police violence, and disproportionate incarceration."—David Remnick, 
The New Yorker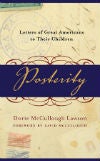 POSTERITY: LETTERS OF GREAT AMERICANS TO THEIR CHILDREN
by Dorie McCullough Lawson Spanning more than three centuries, these letters contain enduring lessons—in life, love, character and compassion – from famous American men and women that celebrates the American Experience and illuminates the rich history of some of America's most storied families.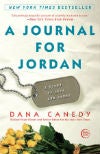 A JOURNAL FOR JORDAN: A STORY OF LOVE AND HONOR
by Dana Canedy In 2005, First Sergeant Charles Monroe King began to write what would become a two-hundred-page journal for his son in case he did not make it home from the war in Iraq. He was killed by a roadside bomb on October 14, 2006. His son, Jordan, was seven months old. A Journal for Jordan is a mother's letter to her son about the father he lost before he could even speak.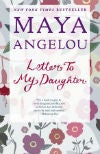 LETTER TO MY DAUGHTER
by Maya Angelou Dedicated to the daughter she never had but sees all around her, Letter to My Daughter reveals Maya Angelou's path to living well and living a life with meaning. Here in short spellbinding essays are glimpses of the tumultuous life that taught Angelou lessons in compassion and fortitude. For more on these and related titles visit the collection
Letters to Our Children
---
There's a Book for That! 
is brought to you by Penguin Random House's Sales department. Please follow our Tumblr by clicking 
here
—and share this link with your accounts: 
theresabookforthat.tumblr.com
. Thank you! Did you see something on the news or read about something on your commute? Perhaps you noticed something trending on Twitter? Did you think: "There's a book for that!"? Then please, send it our way at 
theresabookforthat@penguinrandomhouse.com