letters
March 20, 2018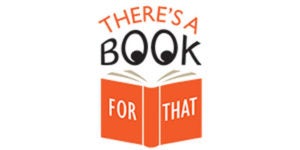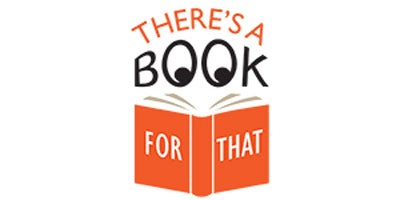 This week we are leaping on the news that the beloved novel, THE GUERNSEY LITERARY AND POTATO PEEL SOCIETY, is being adapted for a major motion picture by Netflix. Shaffer and Barrow's epistolary novel (a tale told through letters) reminds us of the particular power over readers epistolary novels have.  So we have selected some of the best  of them from our catalog. These contemporary and classic works move from the era of parchment to email, and may just inspire the letter-writer in you: 
expand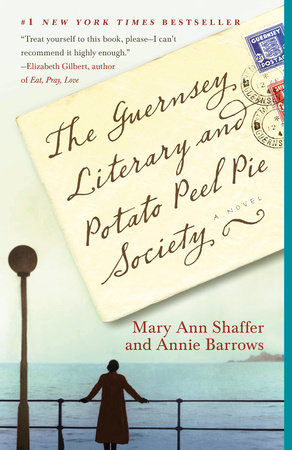 THE GUERNSEY LITERARY AND POTATO PEEL SOCIETY
by Mary Ann Shaffer and Annie Barrows
Juliet begins a remarkable correspondence with the society's members, learning about their island, their taste in books, and the impact the recent German occupation has had on their lives. Captivated by their stories, she sets sail for Guernsey, and what she finds will change her forever.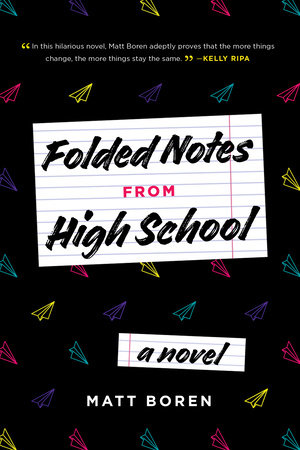 FOLDED NOTES FROM HIGH SCHOOL
by Matthew Boren
A status-obsessed senior unexpectedly falls for a freshman because of his Danny Zuko audition in their high school's production of Grease in this outrageously funny epistolary novel set in 1991. For young adults and up...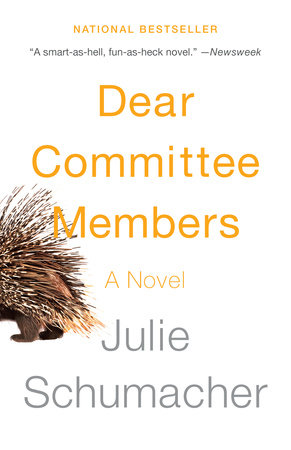 DEAR COMMITTEE MEMBERS
by Julie Schumacher
Jason Fitger is a beleaguered professor of creative writing and literature at Payne University, a small and not very distinguished midwest liberal arts college. His department is facing draconian cuts and squalid quarters, while one floor above them the Economics Department is getting lavishly remodeled offices. His once-promising writing career is in the doldrums, as is his romantic life, in part as the result of his unwise use of his private affairs for his novels. His star (he thinks) student can't catch a break with his brilliant (he thinks) work Accountant in a Bordello, based on Melville's Bartleby. In short, his life is a tale of woe, and the vehicle this droll and inventive novel uses to tell that tale is a series of hilarious letters of recommendation that Fitger is endlessly called upon by his students and colleagues to produce, each one of which is a small masterpiece of high dudgeon, low spirits, and passive-aggressive strategies.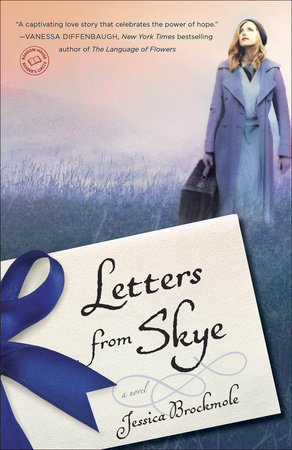 LETTERS FROM SKYE
by Jessica Brockmole
A sweeping story told in letters, spanning two continents and two world wars, Jessica Brockmole's atmospheric debut novel captures the indelible ways that people fall in love, and celebrates the power of the written word to stir the heart.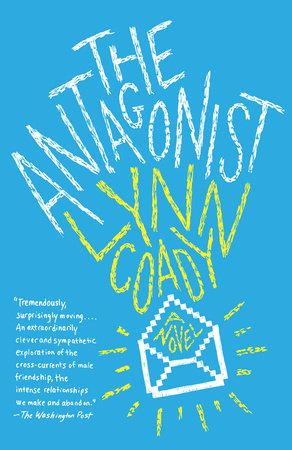 THE ANTAGONIST
by Lynn Coady
A piercing epistolary novel, The Antagonist by Lynn Coady demonstrates all of the gifts that have made its author one of Canada's most respected young writers. Here she gives us an astonishing story of sons and fathers and mothers, of the rewards and betrayals of male friendship, and a large-spirited, hilarious, and exhilarating portrait of a man tearing his life apart in order to put himself back together.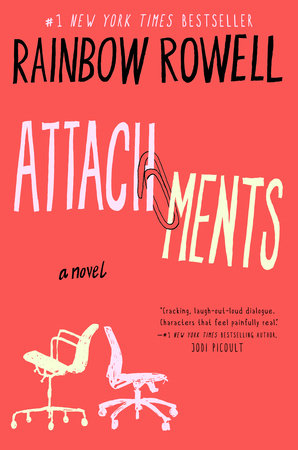 ATTACHMENTS: A NOVEL
by Rainbow Rowell
Beth Fremont and Jennifer Scribner-Snyder know that somebody is monitoring their work e-mail. (Everybody in the newsroom knows. It's company policy.) But they can't quite bring themselves to take it seriously. They go on sending each other endless and endlessly hilarious e-mails, discussing every aspect of their personal lives. And then… "Hi, I'm the guy who reads your e-mail, and also, I love you . . ." Also available in a
Spanish edition
.
DADDY-LONG-LEGS AND DEAR ENEMY
by Jean Webster
One of the great novels of American girlhood, Jean Webster's Daddy-Long-Legs (1912) follows the adventures of an orphan named Judy Abbott, whose letters to her anonymous male benefactor trace her development as an independent thinker and writer. Its sequel, Dear Enemy (1915), follows the progress of Judy's former orphanage, now run by her friend Sallie McBride, who struggles to give her young charges hope and a new life. Also available as a
young readers' edition
.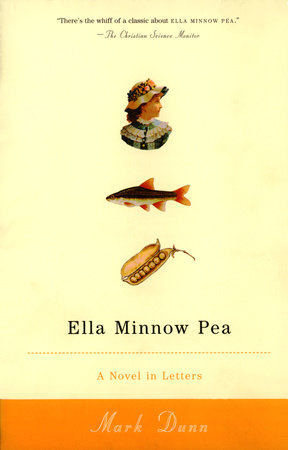 ELLA MINNOW PEA: A NOVEL IN LETTERS
by Mark Dunn
Ella Minnow Pea is a girl living happily on the fictional island of Nollop off the coast of South Carolina. Nollop was named after Nevin Nollop, author of the immortal phrase containing all the letters of the alphabet, "The quick brown fox jumps over the lazy dog." Now Ella finds herself acting to save her friends, family, and fellow citizens from the encroaching totalitarianism of the island's Council, which has banned the use of certain letters of the alphabet as they fall from a memorial statue of Nevin Nollop. As the letters progressively drop from the statue they also disappear from the novel. The result is both a hilarious and moving story of one girl's fight for freedom of expression, as well as a linguistic tour de force sure to delight word lovers everywhere.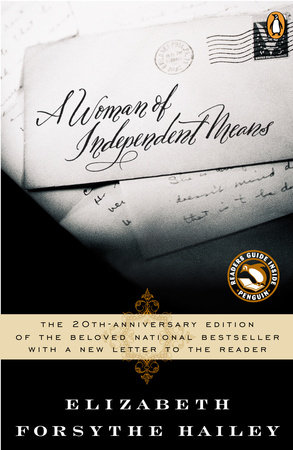 A WOMAN OF INDEPENDENT MEANS
by Elizabeth Forsythe Hailey
A bestselling sensation when it was first published by Viking in 1978,
A Woman of Independent Means
has delighted millions of readers and was the inspiration for the television miniseries starring Sally Field. From the early 1900s through the 1960s, we accompany Bess as she endures life's trials and triumphs with unfailing courage and indomitable spirit: the sacrifices love sometimes requires of the heart, the flaws and rewards of marriage, the often-tested bond between mother and child, and the will to defy a society that demands conformity.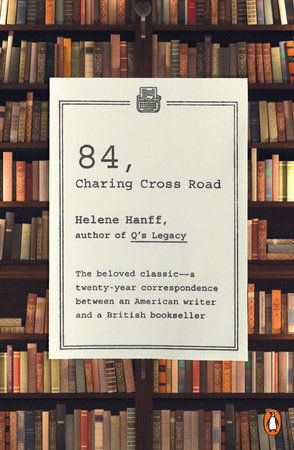 84, CHARING CROSS ROAD
by Helene Hanff
This charming classic love story, first published in 1970, brings together twenty years of correspondence between Helene Hanff, at the time, a freelance writer living in New York City, and a used-book dealer in London at 84, Charing Cross Road. Through the years, though never meeting and separated both geographically and culturally, they share a winsome, sentimental friendship based on their common love for books. Their relationship, captured so acutely in these letters, is one that has touched the hearts of thousands of readers around the world.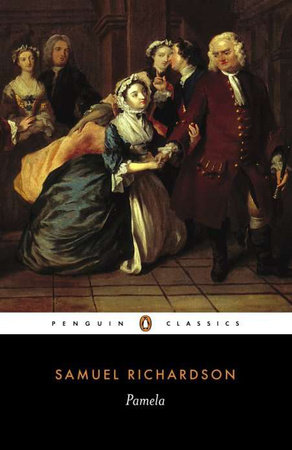 PAMELA OR, VIRTUE REWARDED
by Samuel Richardson
Fifteen-year-old Pamela Andrews, alone and unprotected, is relentlessly pursued by her dead mistress' son. Although she is attracted to young Mr B., she holds out against his demands and threats of abduction and rape, determined to defend her virginity and abide by her own moral standards. Psychologically acute in its investigations of sex, freedom and power, Richardson's first novel caused a sensation when it was first published, with its depiction of a servant heroine who dares to assert herself. For more on these and other novels in letters visit:
Epistolary Novels
---
There's a Book for That! 
is brought to you by Penguin Random House's Sales department. Please follow our Tumblr by clicking 
here
—and share this link with your accounts: 
theresabookforthat.tumblr.com
. Thank you! Did you see something on the news or read about something on your commute? Perhaps you noticed something trending on Twitter? Did you think: "There's a book for that!"? Then please, send it our way at 
theresabookforthat@penguinrandomhouse.com
August 23, 2017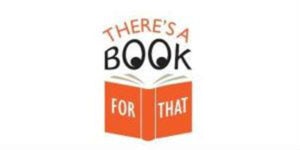 This week Penguin Press published Karl Ove Knausgaard's much-anticipated book Autumn – the first in an autobiographical quartet named after the four seasons which begins with a letter to his unborn daughter. Knausgaard, like so many mothers and fathers, feels the profound meaning of being a parent and is inspired to share what the world is like to him, what awaits her. Writers before him have followed similar impulses to impart life wisdom, family history, joys and sorrows with the next generation in letters contained in books. 
expand
Here are some of the best: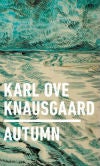 AUTUMN
 by Karl Ove Knausgaard From the author of the monumental 
My Struggle
 series, Karl Ove Knausgaard, comes the first in a new autobiographical quartet based on the four seasons. Framed by letters to his unborn daughter, Knausgaard draws upon his own childhood and describes, with sensitivity and introspection, daily life with his wife and children in rural Sweden: The sun, wasps, jellyfish, eyes, lice – the stuff of everyday life. Nothing is too small or too vast to escape his attention. Beautifully illustrated by Norwegian artist Vanessa Baird.

BETWEEN THE WORLD AND ME
 by Ta-Nehisi Coates Winner of the National Book Award for Nonfiction; "required reading" – Toni Morrison "Extraordinary…an impassioned letter to his teenage son—a letter both loving and full of a parent's dread—counseling him on the history of American violence against the black body, the young African-American's extreme vulnerability to wrongful arrest, police violence, and disproportionate incarceration."—David Remnick, 
The New Yorker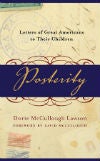 POSTERITY: LETTERS OF GREAT AMERICANS TO THEIR CHILDREN
by Dorie McCullough Lawson Spanning more than three centuries, these letters contain enduring lessons—in life, love, character and compassion – from famous American men and women that celebrates the American Experience and illuminates the rich history of some of America's most storied families.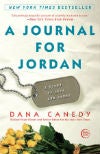 A JOURNAL FOR JORDAN: A STORY OF LOVE AND HONOR
by Dana Canedy In 2005, First Sergeant Charles Monroe King began to write what would become a two-hundred-page journal for his son in case he did not make it home from the war in Iraq. He was killed by a roadside bomb on October 14, 2006. His son, Jordan, was seven months old. A Journal for Jordan is a mother's letter to her son about the father he lost before he could even speak.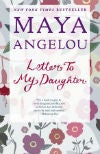 LETTER TO MY DAUGHTER
by Maya Angelou Dedicated to the daughter she never had but sees all around her, Letter to My Daughter reveals Maya Angelou's path to living well and living a life with meaning. Here in short spellbinding essays are glimpses of the tumultuous life that taught Angelou lessons in compassion and fortitude. For more on these and related titles visit the collection
Letters to Our Children
---
There's a Book for That! 
is brought to you by Penguin Random House's Sales department. Please follow our Tumblr by clicking 
here
—and share this link with your accounts: 
theresabookforthat.tumblr.com
. Thank you! Did you see something on the news or read about something on your commute? Perhaps you noticed something trending on Twitter? Did you think: "There's a book for that!"? Then please, send it our way at 
theresabookforthat@penguinrandomhouse.com