lsd
June 6, 2018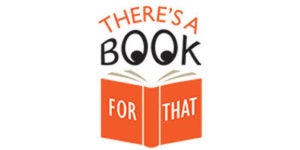 It's been more than 50 years since Timothy Leary popularized the phrase "turn on, tune in, drop out," promoting LSD use during the Summer of Love. Considering Penguin Press' current New York Times bestseller, HOW TO CHANGE YOUR MIND, by Michael Pollan, talk (and research) has now turned to the therapeutic uses of psychedelic drugs in treating anxiety and depression, among other mood disorders. And this week, Newsweek reported that "men who have previously used psychedelic drugs are less likely to act violently against their intimate partners, according to a new study published in the Journal of Psychopharmacology". Penguin Random House publishes a range of entertaining fiction and compelling nonfiction about psychedelics. With Pollan's book as the centerpiece, we invite you to tune in to books, personal and scientific, which educate readers by exploring treatment possibilities as well as drug myths and stereotypes:
expand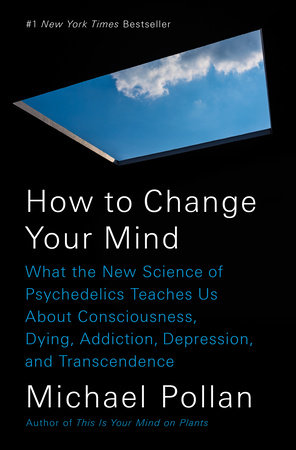 HOW TO CHANGE YOUR MIND: What the New Science of Psychedelics Teaches Us About Consciousness, Dying, Addiction, Depression, and Transcendence
by Michael Pollan
A unique and elegant blend of science, memoir, travel writing, history, and medicine, How to Change Your Mind is a triumph of participatory journalism. By turns dazzling and edifying, it is the gripping account of a journey to an exciting and unexpected new frontier in our understanding of the mind, the self, and our place in the world. The true subject of Pollan's "mental travelogue" is not just psychedelic drugs, but the eternal puzzle of human consciousness and how, in a world that offers us both struggle and beauty, we can do our best to be fully present and find meaning in our lives.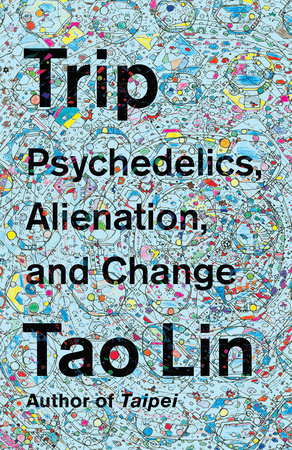 TRIP: PSYCHEDELICS, ALIENATION, AND CHANGE by Tao Lin
Part memoir, part history, part journalistic exposé, Trip is a look at psychedelic drugs, literature, and alienation from one of the twenty-first century's most innovative novelists—The Electric Kool-Aid Acid Test for a new generation.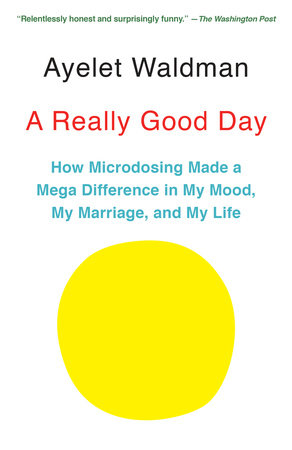 A REALLY GOOD DAY: HOW MICRODOSING MADE A MEGA DIFFERENCE IN MY MOOD, MY MARRIAGE, AND MY LIFE
by Ayelet Waldman
A memoir of a renowned writer's struggle with mood storms that led her to try a remedy as drastic as it is forbidden: microdoses of LSD. The quest to have "a really good day" provides a window into the complex world of a once-infamous drug seen through new eyes. As Waldman charts her experience over the course of a month, during which she achieved a newfound feeling of serenity, she also explores the history and mythology of LSD, the cutting-edge research into the drug, and the byzantine policies that control it. Drawing on her experience as a federal public defender, and as the mother of teenagers, and her research into the therapeutic value of psychedelics, Waldman has produced a book that is candid, revealing and completely enthralling.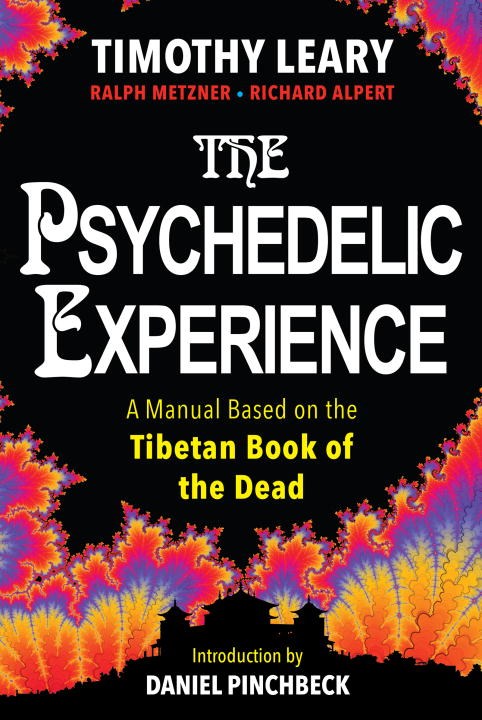 THE PSYCHEDELIC EXPERIENCE: A MANUAL BASED ON THE TIBETAN BOOK OF THE DEAD
by Timothy Leary
The Psychedelic Experience
, created in the movement's early years by the prophetic shaman-professors Timothy Leary, Ralph Metzner, and Richard Alpert (Ram Dass), is a foundational text that serves as a model and a guide for all subsequent mind-expanding inquiries. In this wholly unique book, the authors provide an interpretation of an ancient sacred manuscript, the
Tibetan Book of the Dead
, from a psychedelic perspective. The Psychedelic Experience describes their discoveries in broadening spiritual consciousness through a combination of Tibetan meditation techniques and psychotropic substances.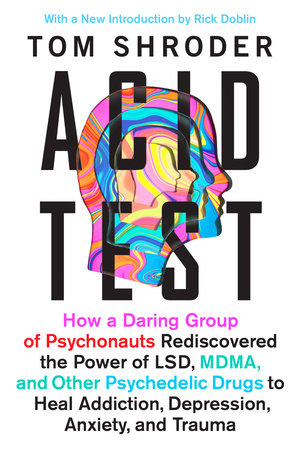 ACID TEST: LSD, ECSTASY, AND THE POWER TO HEAL
by Tom Shroder
"A book that should start a long-overdue national conversation." —Dave Barry While LSD and MDMA have proven extraordinarily effective in treating anxiety disorders such as PTSD, they still remain off-limits to the millions who might benefit from them. Through the stories of three very different men, award-winning journalist Tom Shroder covers the drugs' roller-coaster history from their initial reception in the 1950s to the negative stereotypes that persist today. At a moment when popular opinion is rethinking the potential benefits of some illegal drugs, and with new research coming out every day,
Acid Test
is a fascinating and informative must-read.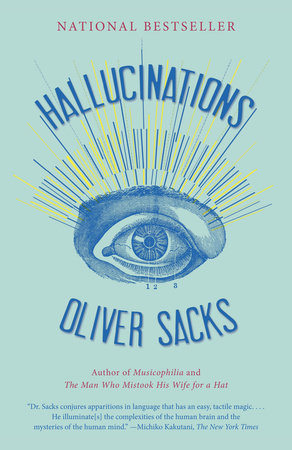 HALLUCINATIONS
by Oliver Sacks
Here, with his usual elegance, curiosity, and compassion, Dr. Sacks weaves together stories of his patients and of his own mind-altering experiences to illuminate what hallucinations tell us about the organization and structure of our brains, how they have influenced every culture's folklore and art, and why the potential for hallucination is present in us all, a vital part of the human condition.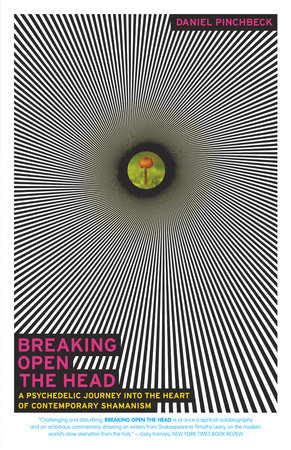 BREAKING OPEN THE HEAD
: A PSYCHEDELIC JOURNEY INTO THE HEART OF CONTEMPORARY SHAMANISM by Daniel Pinchbeck
Breaking Open the Head
is brave participatory journalism at its best, a vivid account of psychic and intellectual experiences that opened doors in the wall of Western rationalism and completed Daniel Pinchbeck's personal transformation from a jaded Manhattan journalist to shamanic initiate and grateful citizen of the cosmos.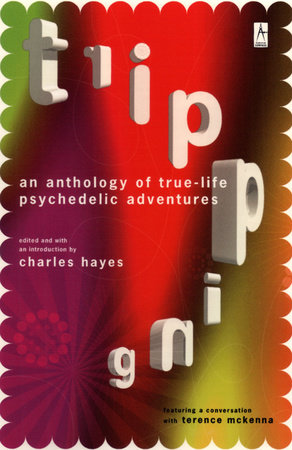 TRIPPING: AN ANTHOLOGY OF TRUE-LIFE PSYCHEDELIC ADVENTURES
by Charles Hayes
In
Tripping
, Charles Hayes has gathered fifty narratives about unforgettable psychedelic experiences from an international array of subjects representing all walks of life—respectable Baby Boomers, aging hippies, young ravers, and accomplished writers such as John Perry Barlow, Anne Waldman, Robert Charles Wilson, Paul Devereux, and Tim Page. Taking a balanced, objective approach, the book depicts a broad spectrum of altered states, from the sublime to the terrifying. For more on these and related titles visit
Psychedelics
---
There's a Book for That!
is brought to you by Penguin Random House's Sales department. Please follow our Tumblr by clicking
here
—and share this link with your accounts:
theresabookforthat.tumblr.com
. Thank you! Did you see something on the news or read about something on your commute? Perhaps you noticed something trending on Twitter? Did you think: "There's a book for that!"? Then please, send it our way at
theresabookforthat@penguinrandomhouse.com