matt de la peña
January 5, 2018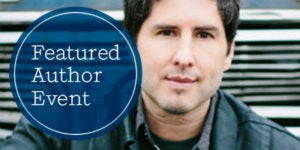 Newbery Medal-winning author Matt de la Peña and bestselling illustrator Loren Long will read and present their new picture book, LOVE (G.P. Putnam's Sons Books for Young Readers), a story about the strongest bond there is and the diverse and powerful ways it connects us all.  Matt and Loren will appear at Books are Magic, beginning at 6:00 pm on January 9 for an evening about LOVE, A Winter 2017-2018 Kids' Indie Next Top Pick. 
expand
LOVE depicts the many ways we experience this universal bond, which carries us from the day we are born throughout the years of our childhood and beyond. With a lyrical text that's soothing and inspiring, this tender tale is a needed comfort and a new classic that will resonate with readers of ever age.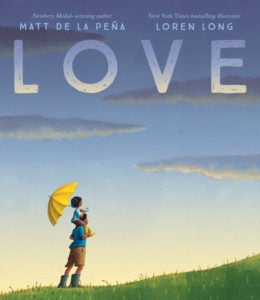 "In the beginning there is light and two wide-eyed figures standing near the foot of your bed and the sound of their voices is love. … A cab driver plays love softly on his radio while you bounce in back with the bumps of the city and everything smells new, and it smells like life." Matt de la Peña
is the author of Last Stop on Market Street
, which won the Newbery Medal and was chosen for the Caldecott Honor. He is also the author the award-winning picture book 
A Nation's Hope: The Story of Boxing Legend Joe Louis
 and six critically acclaimed young adult novels. Matt teaches creative writing and visits schools and colleges throughout the country. Loren Long has received numerous accolades for his fluid WPA painting style. He has been awarded two gold medals from the Society of Illustrators in New York. He has also illustrated book covers for numerous publishers and has recently concentrated on illustrating books for young readers, where his work has garnered much praise.