ME BEFORE YOU
May 17, 2016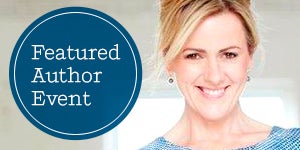 On Friday (5/20) at 7pm at Barnes & Noble on the Upper West Side, Jojo Moyes will discuss and sign copies of her #1 New York Times bestselling novel, ME BEFORE YOU, published by Viking/Pamela Dorman Books/Penguin Books. Moyes will also share the trailer for the upcoming film based on her blockbuster book which is now available in a new movie tie-in paperback edition.
expand
Since it was first published by in 2012, ME BEFORE YOU has sold over five million copies and has held top spots on 
New York Times
 bestseller lists. Most recently, ME BEFORE YOU was #1 on both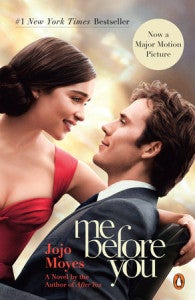 the paperback trade fiction list and the mass market fiction list.  The unlikely, moving love story is soon to be a major motion picture set to be released nationwide on June 3, 2016 by Warner Bros., starring Emilia Clarke as Louisa Clark and Sam Claflin as Will Traynor. Moyes wrote the screenplay for the film along with Scott Neustadter & Michael H. Weber (The Fault in Our Stars). The movie trailer has been picked up by several media outlets, perpetuating the anticipation of the upcoming film and spiking a new wave of interest in the book that originally captured readers' hearts. In the novel, an ordinary girl names Louisa Clark takes a job with recently wheelchair-bound ex--Master of the Universe Will Traynor. Will is bossy and moody as he is unable to live his previously huge and adventurous life, but Lou is determined to show him that life is still worth living, even if it means breaking her own heart. Moyes is also the author of several other novels including 
AFTER YOU
, the bestselling sequel to ME BEFORE YOU and she has won the Romantic Novelist's Award twice. Seating for this event is limited and available on a first come, first served basis and books can be purchased after the signing.