mermaid
May 4, 2018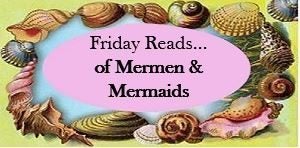 This week, poet Melissa Broder published her first novel, THE PISCES – a blend of realism and fantasy involving Venice Beach, Sappho and a doctoral candidate's love affair with a merman. As Broder told Bustle, "I had never thought very much about how the mermaid figure embodies that darkness… You know, how many men in literature have, like, dove off the back of boats in search of another taste of that nectar, and they were sort of rendered unable to live on land peacefully after that, and so I ended up thinking, It's always these men diving in after mermaids. Why can't it be a merman and a woman, and why couldn't it happen now?"
It is happening now (consider the popularity of "The Shape of Water"), but we won't leave out the mermaids! Presenting Friday Reads: Of Mermen and Mermaids:
expand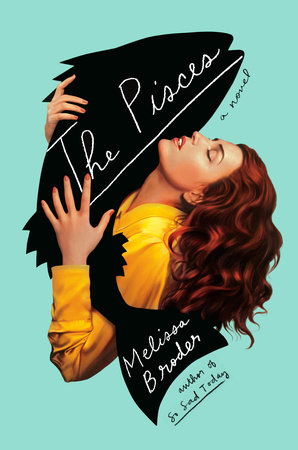 THE PISCES: A NOVEL
by Melissa Broder
An original, imaginative, and hilarious debut novel about love, anxiety, and sea creatures, from the author of
So Sad Today
Lucy has been writing her dissertation on Sappho for thirteen years when she and her boyfriend break up in a dramatic flameout. After she bottoms out in Phoenix, her sister in Los Angeles insists Lucy dog-sit for the summer. Annika's home is a gorgeous glass cube on Venice Beach, but Lucy can find little relief from her anxiety—Everything changes when Lucy becomes entranced by an eerily attractive swimmer while sitting alone on the beach rocks one night. But when Lucy learns the truth about his identity, their relationship—and Lucy's understanding of what love should look like—take a very unexpected turn. A masterful blend of vivid realism and giddy fantasy, pairing hilarious frankness with pulse-racing eroticism, THE PISCES is a story about falling in obsessive love with a merman: a figure of Sirenic fantasy whose very existence pushes Lucy to question everything she thought she knew about love, lust, and meaning in the one life we have.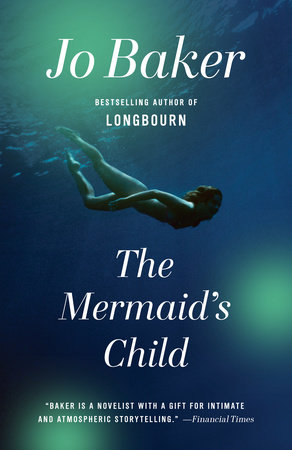 THE MERMAID'S CHILD
by Jo Baker
A fairy tale for grown-ups—the magical story of a young girl in search of her mermaid mother, from the acclaimed author of
Longbourn
: Apprenticed to a series of strange and wonderful characters, Malin embarks on a picaresque journey that crosses oceans and continents—from the high seas to desert plains, from slavery to the circus—and leads to a discovery that is the last thing Malin ever could have expected. Beautifully written and hauntingly strange, The Mermaid's Child is a remarkable piece of storytelling, and an utterly unique work of fantasy.
UNDERWATER LOVE
by MaryJanice Davidson
In one volume!
Sleeping with the Fishes
;
Swimming without a Net
and
Fish Out of Water
Fred is a mermaid. But she's not blonde, or buxom, or even perky. In fact, she can be downright cranky-especially when weird levels of toxins are found in the local seawater. There is one perk: Thomas, the gorgeous marine biologist helping in the investigation. If you thought it would be easy for a mermaid to get to the bottom of things, think again.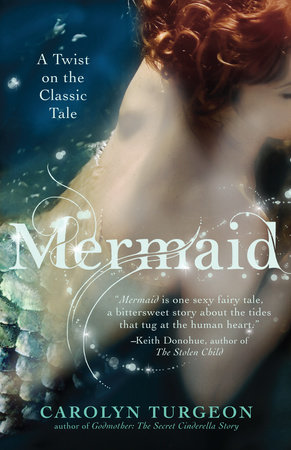 MERMAID: A TWIST ON THE CLASSIC TALE
by Carolyn Turgeon
A compulsively readable retelling of The Little Mermaid in the same lush and beautiful prose as Carolyn Turgeon's first book with Three Rivers Press, Godmother. "Turgeon writes beautifully. She tells this deliberately ambiguous story with delicacy and wit."—
Boston Globe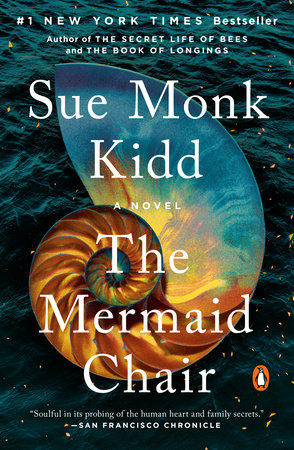 THE MERMAID CHAIR
by Sue Monk Kidd
The New York Times–bestselling second novel by the author of The Secret Life of Bees and The Invention of Wings Inside the church of a Benedictine monastery on Egret Island, just off the coast of South Carolina, resides a beautiful and mysterious chair ornately carved with mermaids and dedicated to a saint who, legend claims, was a mermaid before her conversion. Is the power of the mermaid chair only a myth? Or will it alter the course of Jessie's life? What happens will unlock the roots of her mother's tormented past, but most of all, it will allow Jessie to comes discover selfhood and a place of belonging as she explores the thin line between the spiritual and the erotic.
Young Adult: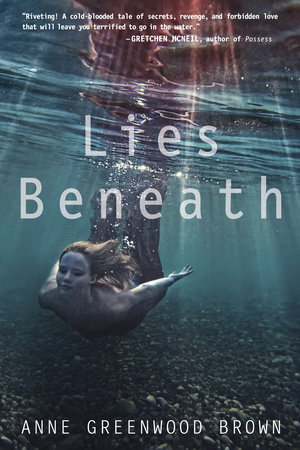 LIES BENEATH
by Anne Greenwood Brown
Fans of Amanda Hocking's novel,
Wake
, will dive into this paranormal romance featuring mermaids--the killer kind--and won't come up for air! Calder White lives in the cold, clear waters of Lake Superior, the only brother in a family of murderous mermaids. To survive, Calder and his sisters prey on humans and absorb their positive energy. Usually, they select their victims at random, but this time around, the underwater clan chooses its target for a reason: revenge. They want to kill Jason Hancock, the man they blame for their mother's death.
Coming in June: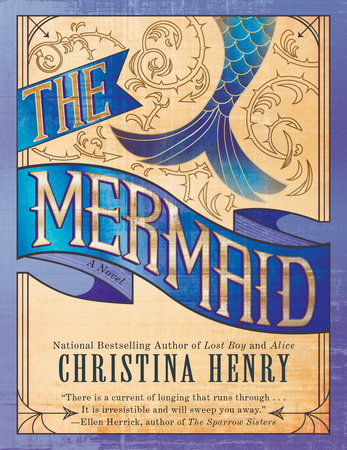 THE MERMAID
by Christina Henry
From the author of Lost Boy comes a beautiful historical fairy tale about a mermaid who leaves the sea, only to become the star attraction of history's greatest showman. Amelia agrees to play the mermaid for P.T. Barnum and walk among men in their world, believing she can leave anytime she likes. But Barnum has never given up a money-making scheme in his life, and he's determined to hold on to his mermaid. For more on these and other merpeople titles, including children's literature, visit:
Mermen and Mermaids
---
There's a Book for That!
is brought to you by Penguin Random House's Sales department. Please follow our Tumblr by clicking
here
—and share this link with your accounts:
theresabookforthat.tumblr.com
. Thank you! Did you see something on the news or read about something on your commute? Perhaps you noticed something trending on Twitter? Did you think: "There's a book for that!"? Then please, send it our way at
theresabookforthat@penguinrandomhouse.com