Michael Sokolove
March 19, 2018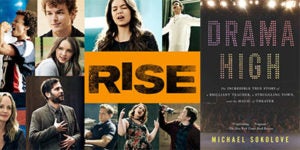 Hailed as "this season's hottest new TV show" is NBC's Rise, based on Riverhead's beloved book, DRAMA HIGH: The Incredible True Story of a Brilliant Teacher, a Struggling Town, and the Magic of Theater  by Michael Sokolove. Critics and fans alike are raving over the silver screen adaptation of this true story of "a brilliant, demanding and subversive teacher who practices the best kind of magic – the kind that's real and that changes lives" (USA Today).  
expand
[caption id="attachment_10119" align="alignright" width="203"]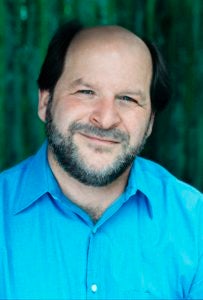 Michael Sokolove © Michael Williamson[/caption] Created by Jason Katims (the man behind the TV series
Friday Night Lights
and
Parenthood
) and Jeffrey Seller (a producer of a little Broadway show called
Hamilton
), Sokolove's incredible true story is imbedded in the heart of the show.  The story behind
Rise
began when Seller, making his first foray into series TV, read an 
excerpt from "DRAMA HIGH"
 in
The New York Times Magazine
in 2013. He bought the book.  It made him cry.  But the broadcast rights to the book had already been sold. A few years later, when Seller joined up with the veteran producer Flody Suarez (
8 Simple Rules, The Tick
), he learned that those rights were once again available. "I handed Flody the book and I said, 'This is what I want to make into a TV show,' Seller recalled." (
New York Times
). Sokolove spoke to
Entertainment Weekly
about seeing his life adapted for television and why his story feels relevant: "[Nobody] who went to school was inspired by trying to get a standardized test score ... What [this story] shows so clearly is that education is still about passion and inspiration."
Rise
airs Tuesday nights on NBC at 10:00 p.m. and is available on Hulu if you missed the March 13 premiere.