national autism month
April 11, 2018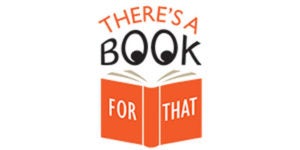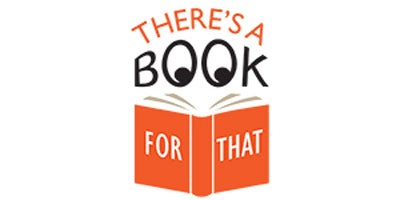 Nearly a quarter of a century ago, the Autism Society declared April National Autism Awareness Month as an excellent opportunity to promote autism awareness, autism acceptance and to draw attention to the tens of thousands facing an autism diagnosis each year. Through our publishing, Penguin Random House is part of the effort to educate and broaden perspectives about Autism Spectrum Disorder. Below are nonfiction and fiction titles which expand our understanding:
expand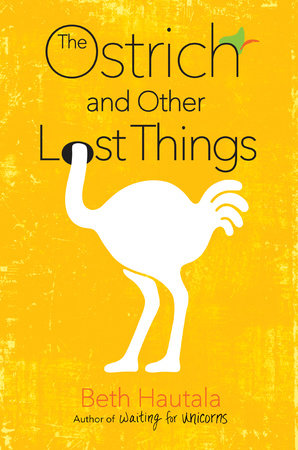 THE OSTRICH AND OTHER LOST THINGS
by Beth Hautala
In this beautifully written middle grade novel, the bonds and challenges of caring for a sibling with autism are bravely explored, along with the pain and power that comes from self-discovery.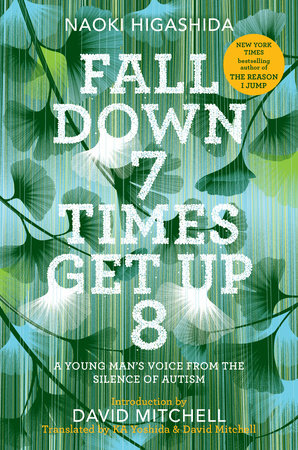 FALL DOWN 7 TIMES GET UP 8: A YOUNG MAN'S VOICE FROM THE SILENCE OF AUTISM
by Naoki Higashida, KA Yoshida, David Mitchell
An extraordinary self-portrait of life as a young adult with autism. Like its bestselling predecessor,
The Reason I Jump
,
Fall Down 7 Times Get up 8
opens a rare window into the mind and world of an autistic, non-verbal person. In short, powerful chapters, the author explores education, identity, family, society and personal growth. Introduced by award-winning author David Mitchell (co-translator with his wife, KA Yoshida), this book is part memoir, part critique of a world that sees disabilities ahead of disabled people.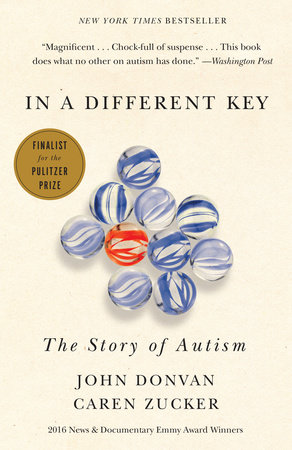 IN A DIFFERENT KEY: THE STORY OF AUTISM
by John Donvan, Caren Zucker
In a Different Key tells the extraordinary story of this often misunderstood condition, and of the civil rights battles waged by the families of those who have it. Unfolding over decades, it is a beautifully rendered history of ordinary people determined to secure a place in the world for those with autism. By turns intimate and panoramic, In a Different Key takes us on a journey from an era when families were shamed and children were condemned to institutions to one in which a cadre of people with autism push not simply for inclusion, but for a new understanding of autism: as difference rather than disability.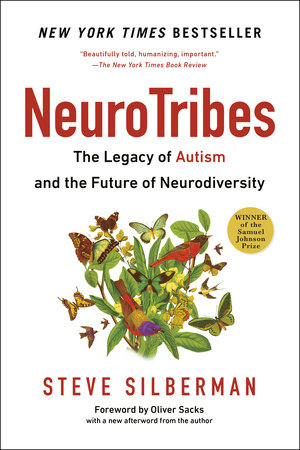 NEUROTRIBES: THE LEGACY OF AUTISM AND THE FUTURE OF NEURODIVERSITY
by Steve Silberman
This New York Times-bestselling book upends conventional thinking about autism and suggests a broader model for acceptance, understanding, and full participation in society for people who think differently. Going back to the earliest days of autism research, Silberman offers a gripping narrative of Leo Kanner and Hans Asperger, the research pioneers who defined the scope of autism in profoundly different ways; he then goes on to explore the game-changing concept of neurodiversity. NeuroTribes considers the idea that neurological differences like autism, dyslexia, and ADHD are not errors of nature or products of the toxic modern world, but the result of natural variations in the human genome. This groundbreaking book will reshape our understanding of the history, meaning, function, and implications of neurodiversity in our world.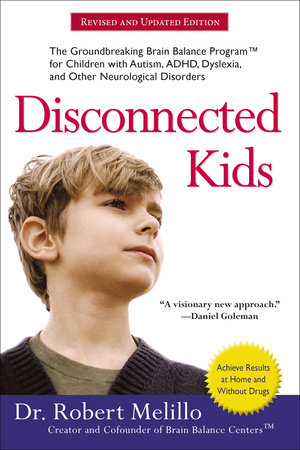 DISCONNECTED KIDS: THE GROUNDBREAKING BRAIN BALANCE PROGRAM FOR CHILDREN WITH AUTISM, ADHD, DYSLEXIA, AND OTHER NEUROLOGICAL DISORDERS
by Robert Melillo
The proven, drug-free program to treat the cause-not just the symptoms-of autism spectrum disorders and related conditions.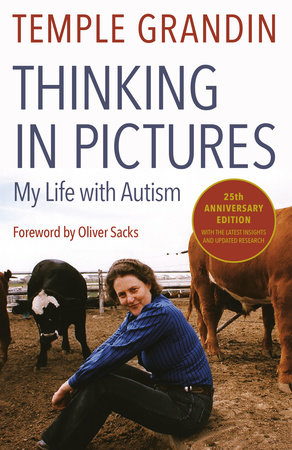 THINKING IN PICTURES, EXPANDED EDITION: MY LIFE WITH AUTISM
by Temple Grandin
Temple Grandin, Ph.D., is a gifted animal scientist who has designed one-third of all the livestock-handling facilities in the United States. She also lectures widely on autism--because Temple Grandin is autistic, a woman who thinks, feels, and experiences the world in ways that are incomprehensible to the rest of us. In this unprecedented book, Grandin delivers a report from the country of autism. Written from the dual perspectives of a scientist and an autistic person,
Thinking in Pictures
is the document of an extraordinary human being, one who, in gracefully and lucidly bridging the gulf between her condition and our own, sheds light on the riddle of our common identity.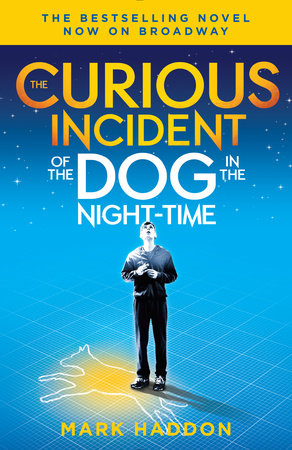 THE CURIOUS INCIDENT OF THE DOG IN THE NIGHT-TIME
by Mark Haddon
A national bestseller and basis for the theatrical sensation –
The Curious Incident of the Dog in the Night-Time
is an instant classic—both poignant and funny—about an autistic boy who sets out to solve the murder of a neighbor's dog and discovers unexpected truths about himself and the world. First time in paperback. For even more on these and related titles:
AUTISM MONTH
---
There's a Book for That!
is brought to you by Penguin Random House's Sales department. Please follow our Tumblr by clicking
here
—and share this link with your accounts:
theresabookforthat.tumblr.com
. Thank you! Did you see something on the news or read about something on your commute? Perhaps you noticed something trending on Twitter? Did you think: "There's a book for that!"? Then please, send it our way at
theresabookforthat@penguinrandomhouse.com