new year
January 2, 2018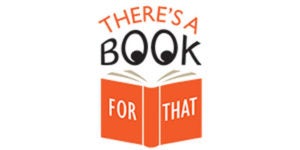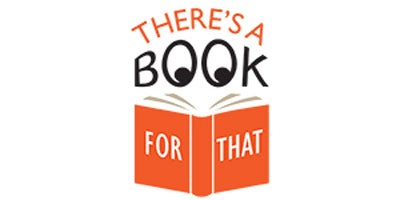 Welcome 2018! Have you declared any New Years' resolutions? Or do you not participate in that tradition? Whatever one's perspective on the need or efficacy of New Years' resolutions, the common goals of weight loss, eating healthier, exercising more start with that most basic need: sleep. 
expand
Research has shown that to help you lose weight, eat healthier, and feel better, resolve to fix your sleeping habits. Sleep deprivation has been linked to a wide range of health issues, including heart disease and decreased sex drive. In several recent studies, individuals with disrupted sleep had higher levels of proteins associated with Alzheimer's and dementia. Common advice is to take a book, not a screen, to bed. So to help you keep sharp, live long and prosper we offer the following books for your sleep health.
FEATURED TITLES: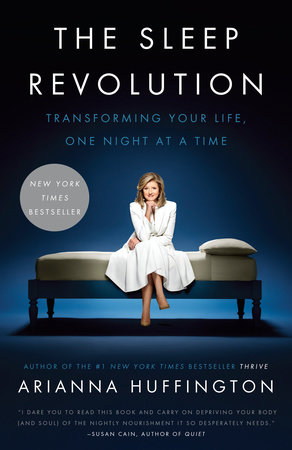 THE SLEEP REVOLUTION: TRANSFORMING YOUR LIFE, ONE NIGHT AT A TIME
by Arianna Huffington Arianna Huffington, founder of the health and wellness startup Thrive Global, the cofounder and former editor in chief of the Huffington Post, delves into sleep which, she writes, is one of humanity's great unifiers, binding us to each other. In 
The Sleep Revolution
, Arianna explores all the latest science on what exactly is going on while we sleep and dream. She takes on the sleeping pill industry, and all the ways our addiction to technology disrupts our sleep. She also
offers a range of recommendations and tips from leading scientists on how we can get better and more restorative sleep, and harness its incredible power.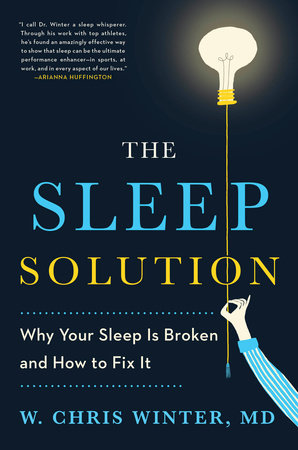 THE SLEEP SOLUTION: WHY YOUR SLEEP IS BROKEN AND HOW TO FIX IT
by W. Chris Winter, M.D. Drawing on his twenty-four years of experience within the field, neurologist W. Chris Winter will help you understand how sleep works and the ways in which food, light, and other activities act to help or hurt the process. Dubbed the "Sleep Whisperer" by Arianna Huffington, Dr. Winter is an international expert on sleep and has helped more than 10,000 patients rest better at night, including countless professional athletes. Now, he's bringing his experiences out from under the covers—redefining what it means to have optimal sleep and get the ZZZs you really need…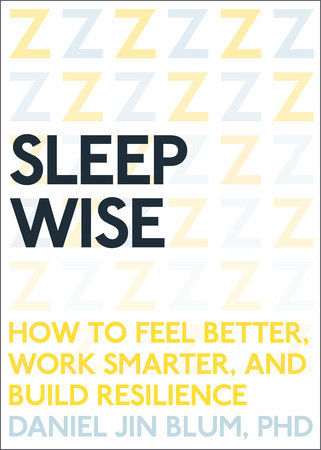 SLEEP WISE: HOW TO FEEL BETTER, WORK SMARTER, AND BUILD RESILIENCE
by Daniel Blum The Center for Disease Control considers insufficient sleep a national public health epidemic— nearly 30% of adults and two–thirds of all high school students report they regularly get insufficient sleep. In Sleep Wise, Dr. Daniel Blum discusses the everyday activities and habits that play a major role in shaping sleep and overall health, including physical exercise and diet. Sleep Wise incorporates sleep science, mindfulness practices related to sleep, and real–world examples and anecdotes to support a mindful, sustainable sleep practice. Anybody who has trouble sleeping will be relieved to have this enjoyable, effective manual at their bedside.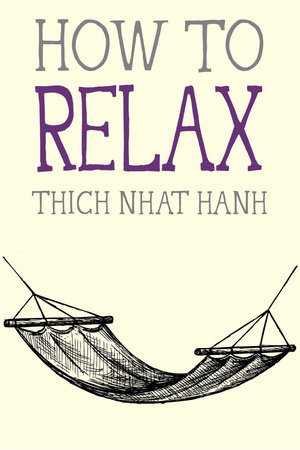 HOW TO RELAX
by Thich Nhat Hanh
How to Relax
is part of The Mindfulness Essentials series of how-to titles by Zen Master Thich Nhat Hanh, introducing beginners and reminding seasoned practitioners of the essentials of mindfulness practice. Pocket-sized, with original two color illustrations by Jason DeAntonis, How to Relax shows how critical it is to regularly interrupt the hub-bub and routine of our lives to stop, relax mindfully, and recharge.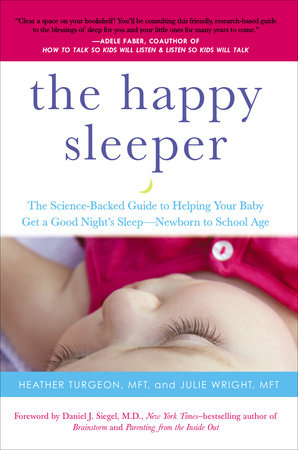 THE HAPPY SLEEPER: THE SCIENCE-BACKED GUIDE TO HELPING YOUR BABY GET A GOOD NIGHT'S SLEEP-NEWBORN TO SCHOOL AGE
by Heather Turgeon MFT, Julie Wright MFT In
The Happy Sleeper
child sleep experts Heather Turgeon and Julie Wright offer a research-based guide to helping children do what comes naturally—sleeping through the night.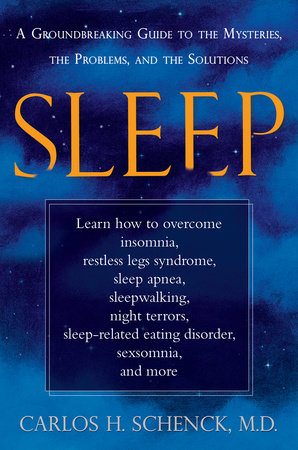 SLEEP: A GROUNDBREAKING GUIDE TO THE MYSTERIES, THE PROBLEMS, AND THE SOLUTIONS
By Carlos H. Schenck We spend more than 200,000 hours sleeping in a lifetime, the equivalent of more than 8,000 days. Yet research has only just begun to decode the mysteries behind what can go wrong. Here, Dr. Carlos H. Schenck, one of the most prominent sleep doctors and researchers in the country, takes us on an incredible journey into the mechanisms of sleep, and the spectrum of disorders that can occur when these mechanisms go bizarrely awry.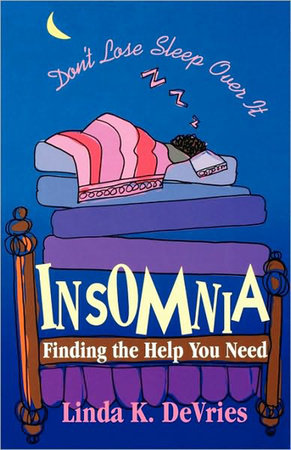 INSOMNIA: FINDING THE HELP YOU NEED
by Linda K. DeVries Take the dread out of going to bed! Linda DeVries offers information about the causes and treatments of sleep disorders. Self-tests will help you identify the physical and emotional factors contributing to your insomnia along with loads of tips for sleeping better.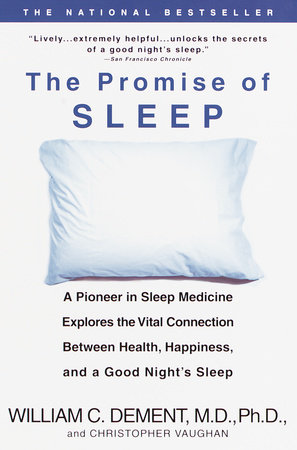 THE PROMISE OF SLEEP: A PIONEER IN SLEEP MEDICINE EXPLORES THE VITAL CONNECTION BETWEEN HEALTH, HAPPINESS, AND A GOOD NIGHT'S SLEEP
by William C. Dement In this groundbreaking book, based on decades of study on the frontiers of sleep science, Dr. William Dement, founder and director of the Stanford University Sleep Research Center, explains what happens when we sleep, when we don't, and how we can reclaim the most powerful–and underrated–health miracle of all. For more on these and related titles visit the collection
Sleep Better
Read more:
10 Things to Hate about Sleep Loss
(WEB MD)
How Does Insomnia Affect Your Physical Health?
(Bustle)
---
There's a Book for That!
is brought to you by Penguin Random House's Sales department. Please follow our Tumblr by clicking 
here
—and share this link with your accounts: 
theresabookforthat.tumblr.com
. Thank you! Did you see something on the news or read about something on your commute? Perhaps you noticed something trending on Twitter? Did you think: "There's a book for that!"? Then please, send it our way at 
theresabookforthat@penguinrandomhouse.com