north korea
May 11, 2018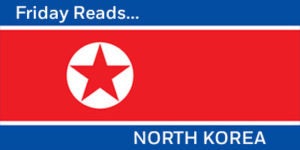 North Korea has been prominent in headlines this week. The New York Times read, "Releasing 3 Americans, North Koreans Signal Openness to Washington." Curiosity and concern is continuous about what a meeting between President Trump and North Korea's leader Kim Jong-Un would mean for the world. To respond to that curiosity, we've gathered strong fiction and nonfiction titles related to North Korea: from personal memoirs of escape to journalistic accounts of the repressive regime to award-winning fiction:
expand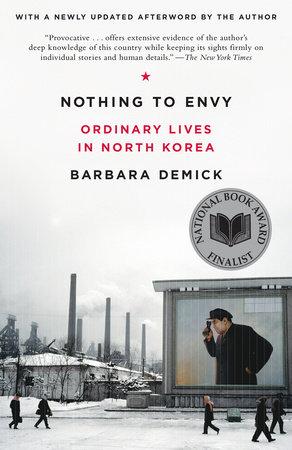 NOTHING TO ENVY: ORDINARY LIVES IN NORTH KOREA by Barbara Demick
From a first-rate journalist, the first book to penetrate the mind-set of ordinary North Korean citizens and to present a never-before-seen view of daily life in the world's most repressive regime. Demick follows six subjects—a party loyalist and her rebellious daughter, a disillusioned young doctor, a hungry young orphan, and a pair of lovers from different classes—as they raise families, nurture ambitions, struggle for survival, and ultimately realize that their government has betrayed them.
IN ORDER TO LIVE: A NORTH KOREAN GIRL'S JOURNEY TO FREEDOM by Yeonmi Park, Maryanne Vollers
"I am most grateful for two things: that I was born in North Korea, and that I escaped from North Korea." In
In Order to Live
, Yeonmi Park shines a light not just into the darkest corners of life in North Korea, describing the deprivation and deception she endured and which millions of North Korean people continue to endure to this day, but also onto her own most painful and difficult memories. She tells with bravery and dignity for the first time the story of how she and her mother were betrayed and sold into sexual slavery in China and forced to suffer terrible psychological and physical hardship before they finally made their way to Seoul, South Korea—and to freedom.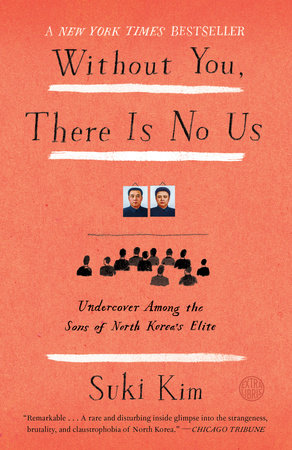 WITHOUT YOU, THERE IS NO US: UNDERCOVER AMONG THE SONS OF NORTH KOREA'S ELITE by Suki Kim
It is 2011, and all universities in North Korea have been shut down for an entire year, the students sent to construction fields—except for the 270 students at Pyongyang University of Science and Technology (PUST), a prisonlike complex where portraits of Kim Il-sung and Kim Jong-il look on impassively from the walls of every room, and where Suki Kim has accepted a job teaching English. Over the next six months, she will live under the watchful eye of the regime. Then Kim Jong-il dies, leaving the students devastated, and leading Suki to question whether the gulf between her world and theirs can ever be bridged.
ESCAPE FROM CAMP 14: ONE MAN'S REMARKABLE ODYSSEY FROM NORTH KOREA TO FREEDOM IN THE WEST by Blaine Harden
The heart-wrenching New York Times bestseller about the only known person born inside a North Korean prison camp to have escaped. Harden's harrowing narrative exposes this hidden dystopia, focusing on an extraordinary young man who came of age inside the highest security prison in the highest security state.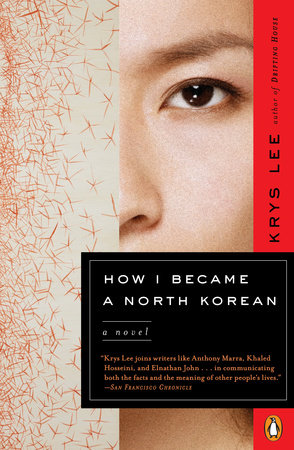 HOW I BECAME A NORTH KOREAN: A NOVEL
by Krys Lee
In this dazzling, intense, debut novel by the award-winning author of the short story collection Drifting House, three characters struggle to make new lives for themselves in the dangerous region where China borders North Korea. Transporting the reader to one of the most complex and threatening environments in the world, and exploring how humanity persists, even in the direst circumstances,
How I Became a North Korean
is a brilliant and essential first novel by one of our most promising writers.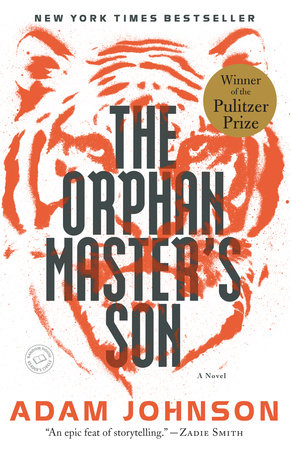 THE ORPHAN MASTER'S SON: A NOVEL by Adam Johnson
Winner of the Pulitzer Prize,
The Orphan Master's Son
is the story of a North Korean orphan who rises up through the ranks of the DPRK army as a tunnel soldier, a professional kidnapper, and a military intelligence officer, ultimately to become—for a very short time—a rival to the Dear Leader, Kim Jong-il. Yet it is also a love story—as one character in the novel claims, "the greatest North Korean love story ever told." After reading it, you'll never look at a map of the Korean peninsula the same way. For more on these and related titles visit
North Korea
---
There's a Book for That!
is brought to you by Penguin Random House's Sales department. Please follow our Tumblr by clicking
here
—and share this link with your accounts:
theresabookforthat.tumblr.com
. Thank you! Did you see something on the news or read about something on your commute? Perhaps you noticed something trending on Twitter? Did you think: "There's a book for that!"? Then please, send it our way at
theresabookforthat@penguinrandomhouse.com