norwegian wood
September 27, 2017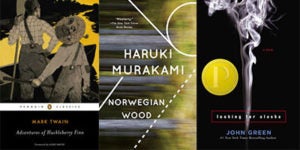 Throughout Banned Books Week, September 24 – 30, Penguin Random House will be highlighting frequently banned and challenged books to help raise awareness of the importance of defending our right to express ourselves and read without censorship or interference. Keep reading for Banned Books reading list inspiration, and stay tuned all week for more recommendations.
expand
Click
here
 to enter for your chance to win a personalized Banned Books Box filled with ten of your favorite books and a special banned books mug courtesy of Out of Print Clothing (No purchase necessary. US residents, 18+. Ends 9/30/17. See
Official Rules
.)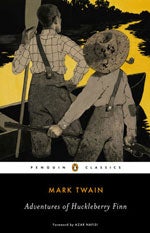 ADVENTUERES OF HUCKELBERRY FINN by Mark Twain
Challenge Reasons: Racism, Insensitivity, Offensive Language
An incomparable adventure story, it is a vignette of a turbulent, yet hopeful epoch in American history, defining the experience of a nation in voices often satirical, but always authentic. The classic boyhood adventure tale is updated with a new introduction by noted Mark Twain scholar R. Kent Rasmussen and a foreword by Azar Nafisi, author of
Reading Lolita in Tehran
and
The Republic of Imagination.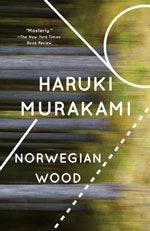 NORWEGIAN WOOD by Haruki Murakami
Challenge Reasons: Drugs, Sexually Explicit
Toru, a quiet and preternaturally serious young college student in Tokyo, is devoted to Naoko, a beautiful and introspective young woman, but their mutual passion is marked by the tragic death of their best friend years before. Toru begins to adapt to campus life and the loneliness and isolation he faces there, but Naoko finds the pressures and responsibilities of life unbearable. As she retreats further into her own world, Toru finds himself reaching out to others and drawn to a fiercely independent and sexually liberated young woman.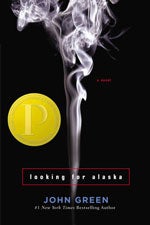 LOOKING FOR ALASKA by John Green
Challenge Reasons: Drugs/Alcohol/Smoking, Sexually Explicit, Offensive Language, Unsuitable for Age Group
Miles "Pudge" Halter falls in love with the gorgeous, clever, funny, sexy, self-destructive, screwed-up, and utterly fascinating Alaska Young, who is an event unto herself. She pulls Pudge into her world, launches him into the Great Perhaps, and steals his heart.  LOOKING FOR ALASKA, #1 bestselling author John Green's debut novel, brilliantly chronicles the indelible impact one life can have on another. Also during Banned Books Week, head over to 
Out of Print Clothing
to find out how you can contribute to hurricane relief efforts through book donations from Penguin Random House. For each piece of Banned Books merchandise sold on the Out of Print website during Banned Books Week, September 24 – 30, Penguin Random House will donate one book in support of hurricane relief efforts through
First Book
 up to 10,000 books.
Click here
to start browsing and give back.