#PatConroyDay
October 26, 2016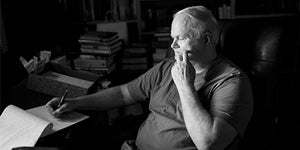 In celebration of the life and legacy of our beloved author Pat Conroy, Doubleday, The Dial Press and Penguin Random House will donate $1 to the new Pat Conroy Literary Center for every photo, book, quote or memory that is shared in honor of Pat, using the hashtag #PatConroyDay* on Facebook, Instagram and Twitter. (*up to $15,000)
expand
Today, October 26 – which would have been Pat Conroy's 71st birthday – Doubleday went live with #PatConroyDay on Pat's Facebook page as well as the Penguin Random House, Random House Publishing Group, and Doubleday/Nan A. Talese Facebook, Twitter and Instagram accounts.Readers and booksellers are encouraged to share their own Pat Conroy Day posts, memories, and photos. Five entries per person per platform, and the promo runs until 11:59 p.m. tonight.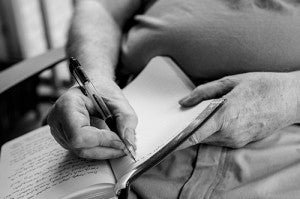 Nan A. Talese/Doubleday published Conroy's new nonfiction book,
A LOWCOUNTRY HEART: Reflections on a Writing Life
, on Tuesday (10/25). The Pat Conroy Literary Center is a 5013c nonprofit and located in Conroy's hometown of Beaufort, South Carolina. The Center will provide space for book clubs and writing groups, offer master classes in poetry, memoir and fiction, and give support and encouragement to both emerging and advanced writers of all ages.  A Conroy museum will be located onsite and honorary board members include John Grisham, Charlie Gibson, Ron Rash and Barbra Streisand. Donations can also be made directly via 
www.patconroyliterarycenter.org
.