PBS
May 23, 2018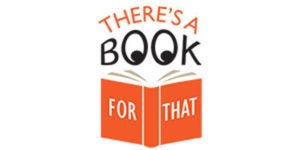 On Monday, May 28th, we pay tribute to the American men and women who have died in service to our country. To honor the occasion, we are highlighting titles — fiction and nonfiction — with themes that honor the service and sacrifice of our nation's military.
expand
"A hero is someone who has given his or her life to something bigger than oneself."
– Joseph Campbell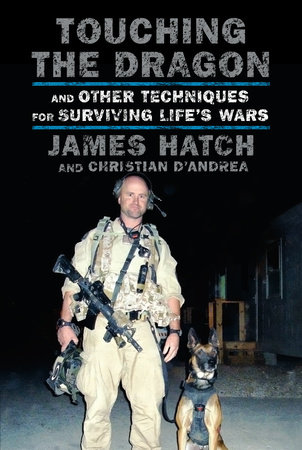 TOUCHING THE DRAGON AND OTHER TECHNIQUES FOR SURVIVING LIFE'S WARS
by James Hatch, Christian D'Andrea
From former special ops Navy SEAL senior chief; master naval parachutist (four Bronze Stars with Valor, Navy and Marine Corps Medal recipient, etc.); fighter in 150 missions (Iraq, Afghanistan, Bosnia, Africa); expert military dog trainer and handler whose SEAL dogs were partners and medal winners—a fierce, moving tale of a return from hell, being badly wounded on a special ops mission that ended his two-decades-long military career, his searing recovery, and the struggle to live life off the speeding train of war.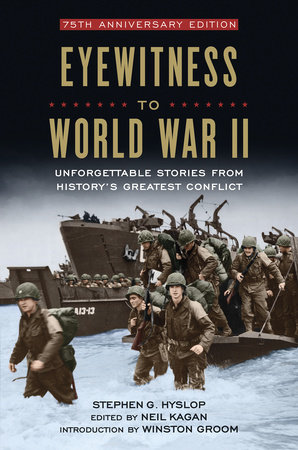 EYEWITNESS TO WORLD WAR II: UNFORGETTABLE STORIES FROM HISTORY'S GREATEST CONFLICT b
y Stephen G. Hyslop, Winston Groom (National Geographic)
This elegant narrative edition of Neil Kagan's best-selling
Eyewitness to World War II
offers incredible first-person stories and amazing moments of heroism, providing new context and perspective on history's greatest conflict.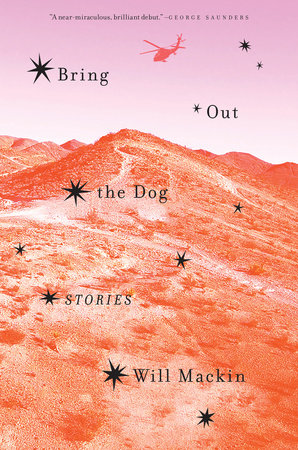 BRING OUT THE DOG: STORIES
by Will Mackin
In the tradition of
The Things They Carried
and
Redeployment
, a debut short story collection from a U.S. Navy veteran who completed five combat tours in Iraq and Afghanistan—a remarkable portrait of the absurdity and poetry that define life in the most clandestine circles of modern warfare.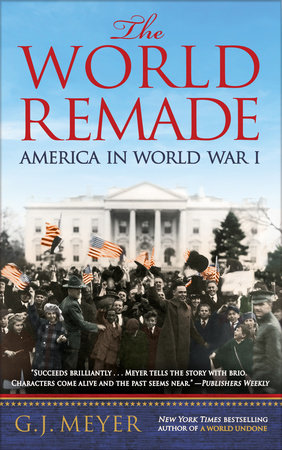 THE WORLD REMADE: AMERICA IN WORLD WAR I
by G. J. Meyer
A bracing, indispensable account of America's epoch-defining involvement in the Great War, rich with fresh insights into the key issues, events, tumultuous politics, and towering historical figures that defined the era and led to the emergence of the United States as the dominant global power.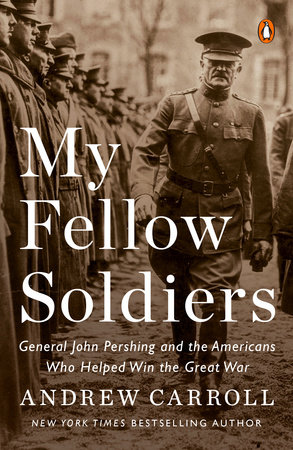 MY FELLOW SOLDIERS; GENERAL JOHN PERSHING AND THE AMERICANS WHO HELPED WIN THE GREAT WAR
by Andrew Carroll
A vivid and moving account of the American experience in World War I, with General John Pershing featured prominently in the foreground, drawing on both little-known and newly uncovered letters and diaries. Woven throughout Pershing's story are the experiences of a remarkable group of American men and women, both the famous and unheralded. The chorus of these voices makes the high stakes of this epic American saga piercingly real and demonstrates the war's profound impact on the individuals who served.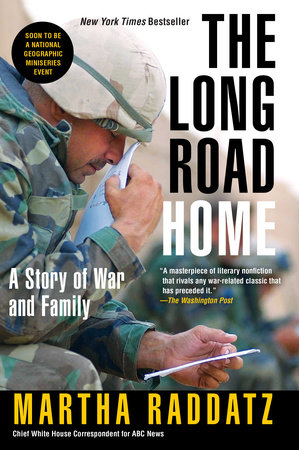 THE LONG ROAD HOME: A STORY OF WAR AND FAMILY
by Martha Raddatz
Tie-in to National Geographic Channel's miniseries—ABC News' Chief Global Affairs Correspondent Martha Raddatz shares remarkable tales of heroism, hope, and heartbreak in her account of "Black Sunday"—a battle during one of the deadliest periods of the Iraq War.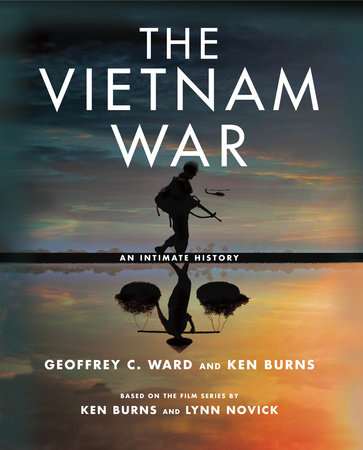 THE VIETNAM WAR: AN INTIMATE HISTORY
by Geoffrey C. Ward, Ken Burns
Companion to the acclaimed PBS series More than forty years after it ended, the Vietnam War continues to haunt our country. We still argue over why we were there, whether we could have won, and who was right and wrong in their response to the conflict. Now, continuing in the tradition of their critically acclaimed collaborations, the authors draw on dozens and dozens of interviews in America and Vietnam to give us the perspectives of people involved at all levels of the war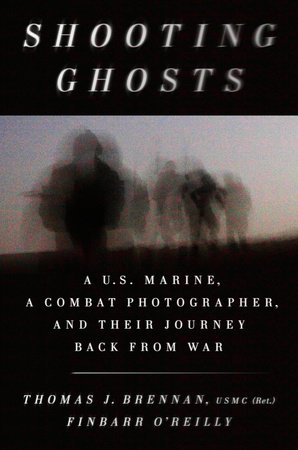 SHOOTING GHOSTS: A U.S. MARINE, A COMBAT PHOTOGRAPHER, AND THEIR JOURNEY BACK FROM WAR
by Thomas J. Brennan USMC (Ret.), Finbarr O'Reilly
A unique joint memoir by a U.S. Marine and a conflict photographer, whose unlikely friendship helped both heal their war-wounded bodies and souls. Their story, told in alternating first-person narratives, is about the things they saw and did, the ways they have been affected, and how they have navigated the psychological aftershocks of war and wrestled with reforming their own identities and moral centers.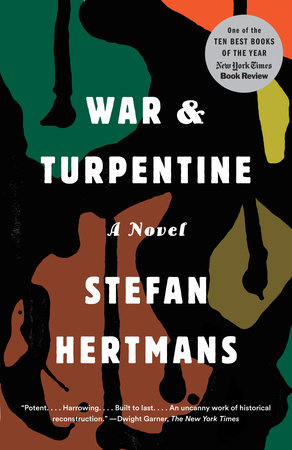 WAR AND TURPENTINE: A NOVEL
by Stefan Hertmans, David Mckay
A critically acclaimed and internationally celebrated novel of war, art, and memory. The life of Urbain Martien—artist, soldier, survivor of World War I—lies contained in two notebooks he left behind when he died in 1981. In War and Turpentine, his grandson, a writer, retells his grandfather's story, the notebooks providing a key to the locked chambers of Urbain's memory.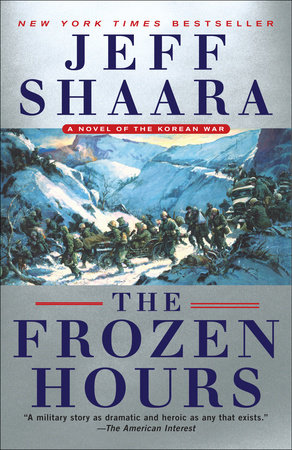 THE FROZEN HOURS: A NOVEL OF THE KOREAN WAR
by Jeff Shaara
A riveting novel about the Korean War and the Battle of Chosin Reservoir, written with Jeff Shaara's signature "you-are-there" immediacy and intense, varying perspectives.
FOR YOUNGER READERS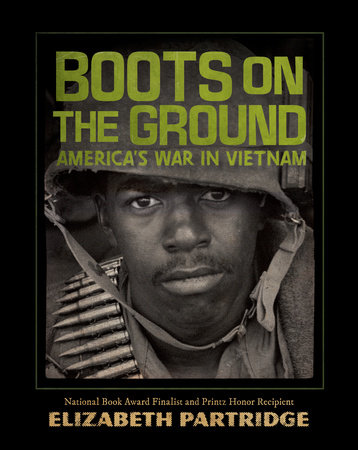 BOOTS ON THE GROUND: AMERICA'S WAR IN VIETNAM
by Elizabeth Partridge (for middle grades and up)
The history of the Vietnam era is complex; the cultural impact extraordinary. But it's the personal stories of eight people—six American soldiers, one American nurse, and one Vietnamese refugee—that form the heartbeat of
Boots on the Ground
. Alternating with these chapters are profiles of key American leaders and events, reminding us what was happening at home, including Kent State, Woodstock, and Watergate. This show-stopping book is Elizabeth Partridge at her finest.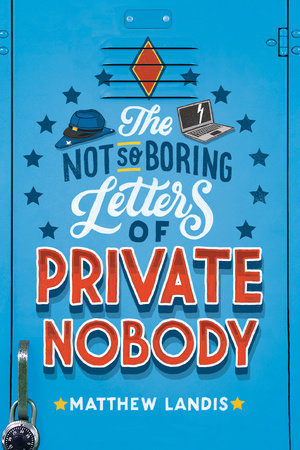 THE NOT-SO-BORING LETTERS OF PRIVATE NOBODY
by Matthew Landis
A trio of seventh graders become one another's first friends as they discover the secrets of a Civil War soldier in this middle grade novel for fans of Gordon Korman and Gary Schmidt. "Author [Matthew Landis], himself an eighth grade social studies teacher, has produced an American history educator's dream novel." —
School Library Connection
For more on these and related titles visit the collection
Memorial Day 2018
---
There's a Book for That!
is brought to you by Penguin Random House's Sales department. Please follow our Tumblr by clicking
here
—and share this link with your accounts:
theresabookforthat.tumblr.com
. Thank you! Did you see something on the news or read about something on your commute? Perhaps you noticed something trending on Twitter? Did you think: "There's a book for that!"? Then please, send it our way at
theresabookforthat@penguinrandomhouse.com
April 23, 2018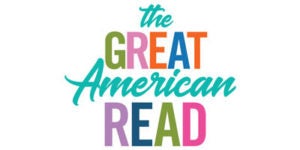 PBS' The Great American Read list of 100 books was revealed on Friday, April 20, at the Morgan Library & Museum in Manhattan. Penguin Random House imprints publish 59 of the 100 titles, including AMERICANAH by Chimamanda Ngozi Adichie, THE BOOK THIEF by Markus Zusak, THE BRIEF WONDROUS LIFE OF OSCAR WAO by Junot Díaz, THE DA VINCI CODE by Dan Brown, FIFTY SHADES OF GREY by E L James, THE HANDMAID'S TALE by Margaret Atwood, GONE GIRL by Gillian Flynn, LOOKING FOR ALASKA by John Green, THE OUTSIDERS by S.E. Hinton and READY PLAYER ONE by Ernest Cline. View the complete list here.
expand
The Great American Read is a 9-hour, 8-episode PBS documentary series and public service campaign that explores and celebrates the power of reading, told through the prism of 100 best-loved novels (as chosen in a nationally-representative survey). It investigates how and why writers create their imaginary worlds, how we as readers are personally affected by these stories, and what these 100 different books have to say about our diverse nation and our shared human experience. [caption id="attachment_111482" align="alignright" width="250"]
Host Meredith Vieira reveals the first 10 titles[/caption] The series features entertaining, inventive and informative documentary segments, plus compelling testimonials from celebrities, authors, notable Americans and everyday book lovers. It is paired with a multi-platform digital, educational and community outreach campaign, designed to get the country reading and passionately talking about their favorite works of fiction. And it all culminates in a nationwide vote to choose America's Best-Loved Book Voting will open with the launch of the two-hour premiere episode on May 22 at 8:00 p.m. (ET/PT)/ 7:00 p.m. (CT) on PBS stations nationwide and continue throughout the summer, leading up to the Grand Finale in October 2018. Over the summer, viewers will be able to vote at pbs.org/greatamericanread and through hashtag voting via Facebook and Instagram using
#GreatReadPBS
Through Penguin Random House's partnerships with the Library of Congress, American Library Association and other literary organizations, this PBS initiative will include the distribution of over 100,000 new books to underserved schools around the country as well as grassroots community events organized by the more than 350+ PBS member stations nationwide. Check back on Igloo in the coming days for updates on The Great American Read campaign.
September 20, 2017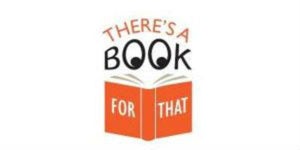 This week PBS viewers have been captivated by Ken Burns' and Lynn Novick's 10-episode, 18-hour, documentary series, "The Vietnam War" which concludes on September 28th. Six years in the making, written by Geoffrey C. Ward and narrated by Peter Coyote, the series tells the epic story of one of the most controversial and divisive events in American history like never before and "explores the human dimensions of the war through revelatory testimony of nearly 80 witnesses from all sides." (PBS.com). The official companion book and audiobook to "The Vietnam War" are now available from Penguin Random House along with other excellent titles – including reportage and reporters featured in the series –  all of which broaden our understanding of this seminal event in our history.
expand
FEATURED TITLES: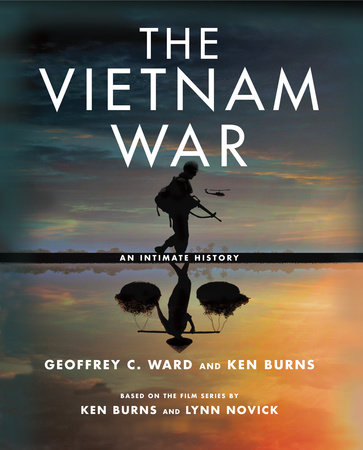 THE VIETNAM WAR: AN INTIMATE HISTORY
 by Geoffrey C. Ward and Ken Burns From the award-winning historian and filmmakers of 
The Civil War, Baseball, The War, The Roosevelts, 
and others: a vivid, uniquely powerful history of the conflict that tore America apart–the companion volume to the major, multipart PBS film to be aired in September 2017.
THE VIETNAM WAR
audiobook is narrated by Ken Burns, Brian Corrigan and Fred Sanders.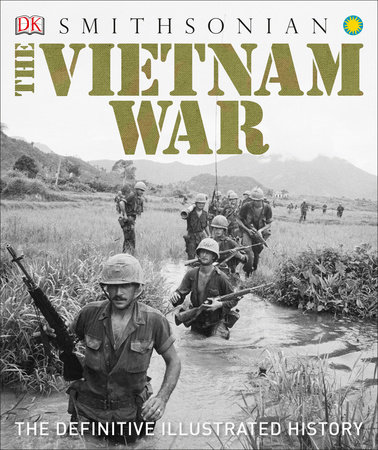 THE VIETNAM WAR: THE DEFINITIVE ILLUSTRATED HISTORY
 (DK) Created in association with the Smithsonian Institution, this authoritative guide chronicles America's fight against Communism in southeast Asia during the 1960s and 1970s, and comprehensively explores the people, politics, events, and lasting effects of the Vietnam War.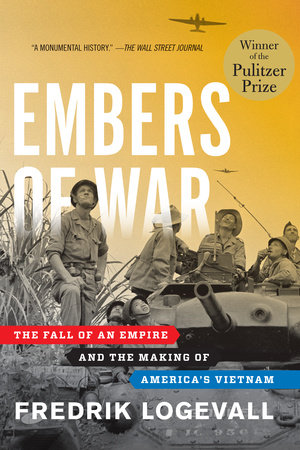 EMBERS OF WAR: THE FALL OF AN EMPIRE AND THE MAKING OF AMERICA'S VIETNAM
 by Fredrik Logevall
WINNER OF THE PULITZER PRIZE
Written with the style of a great novelist and the intrigue of a Cold War thriller, Fredrik Logevall traces the path that led two Western nations to tragically lose their way in the jungles of Southeast Asia.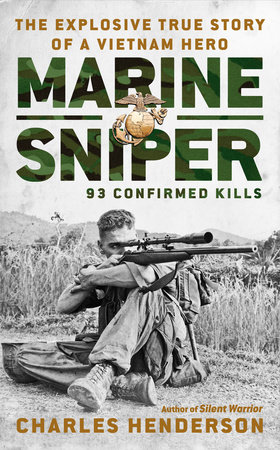 MARINE SNIPER
 by Charles Henderson The explosive true story of Sergeant Carlos Hathcock, a legendary Marine sniper in the Vietnam War.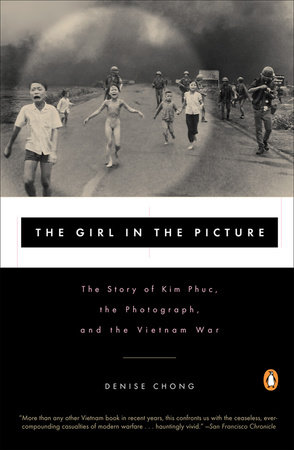 THE GIRL IN THE PICTURE: THE STORY OF KIM PHUC, THE PHOTOGRAPH, AND THE VIETNAM WAR
 by Denise Chong On June 8, 1972, nine-year-old Kim Phuc, severely burned by napalm, ran from her blazing village in South Vietnam and into the eye of history. Her photograph-one of the most unforgettable images of the twentieth century-was seen around the world and helped turn public opinion against the Vietnam War. This book is the story of how that photograph came to be-and the story of what happened to that girl after the camera shutter closed.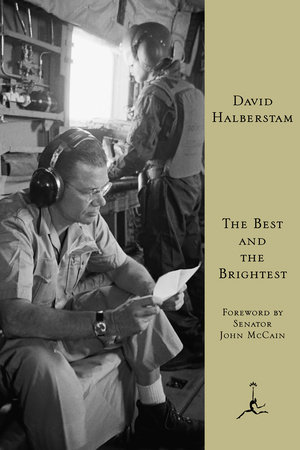 THE BEST AND THE BRIGHTEST
by David Halberstam "[The] most comprehensive saga of how America became involved in Vietnam. It is also the Iliad of the American empire and the Odyssey of this nation's search for its idealistic soul."– The Boston Globe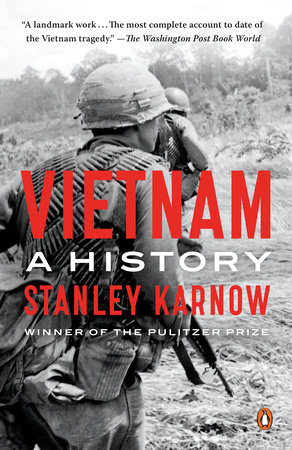 VIETNAM: A HISTORY
 by Stanley Karnow "A landmark work." -The Washington Post Book World This monumental narrative clarifies, analyzes, and demystifies the tragic ordeal of the Vietnam war. Free of ideological bias, profound in its understanding, and compassionate in its human portrayals, it is filled with fresh revelations drawn from secret documents and from exclusive interviews with participants.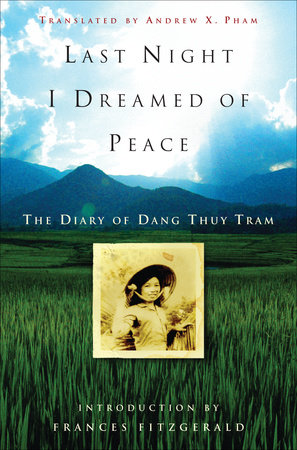 LAST NIGHT I DREAMED OF PEACE
by Dan Thuy Tram Brutally honest and rich in detail, this posthumously published diary of a twenty-seven-year-old Vietcong woman doctor, saved from destruction by an American soldier, gives us fresh insight into the lives of those fighting on the other side of the Vietnam War.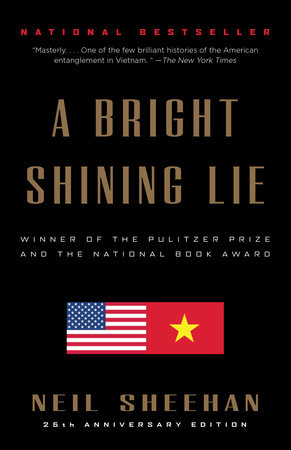 A BRIGHT SHINING LIE: JOHN PAUL VANN AND AMERICA IN VIETNAM 
by Neil Sheehan Winner of the Pulitzer Prize and the National Book Award. When he came to Vietnam in 1962, Lieutenant Colonel John Paul Vann was the one clear-sighted participant in an enterprise riddled with arrogance and self-deception, a charismatic soldier who put his life and career on the line in an attempt to convince his superiors that the war should be fought another way.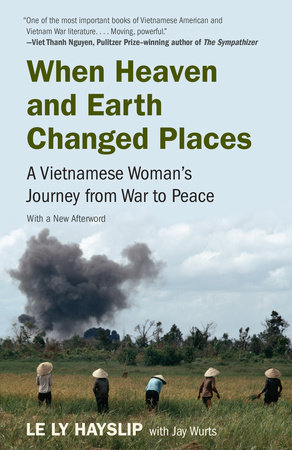 WHEN HEAVEN AND EARTH CHANGED PLACES
by Le Ly Hayslip Le Ly Hayslip's searing account of the Vietnam War: just twelve years old when fighting broke out in her village, Le Ly was recruited as by the Viet Cong as a lookout, enduring years at the brutal heart of the conflict before undertaking a courageous path to recovery and triumph. With a new afterword by the author.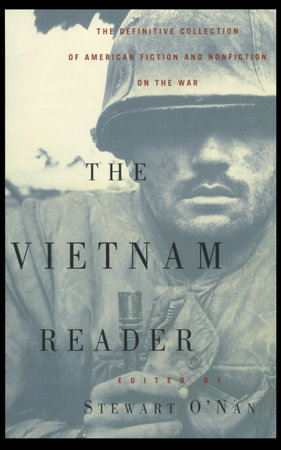 THE VIETNAM READER: THE DEFINITIVE COLLECTION OF FICTION AND NONFICTION ON THE WAR
 by Stewart O'Nan An extraordinary selection of the finest and best-known art from the American war in Vietnam, from Tim O'Brien to Marvin Gaye, from mainstream bestsellers to radical poetry.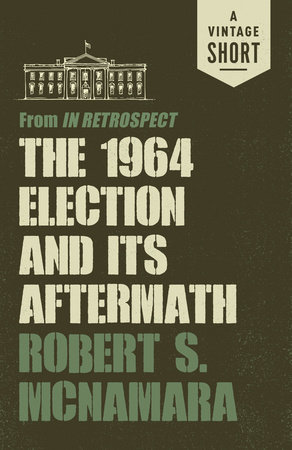 VINTAGE SHORTS ON VIETNAM
The 
Vintage Shorts 
series presents timely reading from enduring classics as well as exciting original works from contemporary voices—exclusively available as eBooks. The Vietnam series features 10 e-titles from authors such as Bao Ninh and Tobias Wolff.
FOR YOUNGER READERS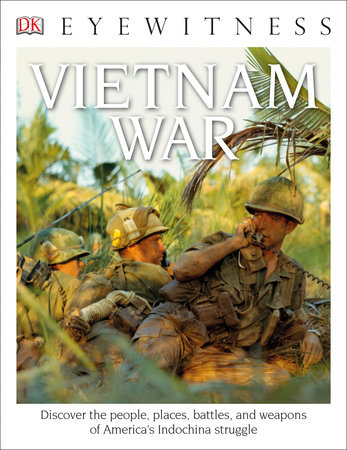 DK EYEWITNESS BOOKS: VIETNAM WAR
; Ages 8 to 12 A visual and informative guide to one of the longest and most controversial wars in American history, now revised and updated in the relaunched DK Eyewitness Books format. For more on these and related titles, visit the collection: 
Vietnam War
---
There's a Book for That! 
is brought to you by Penguin Random House's Sales department. Please follow our Tumblr by clicking 
here
—and share this link with your accounts: 
theresabookforthat.tumblr.com
. Thank you! Did you see something on the news or read about something on your commute? Perhaps you noticed something trending on Twitter? Did you think: "There's a book for that!"? Then please, send it our way at 
theresabookforthat@penguinrandomhouse.com