pearl harbor
December 7, 2016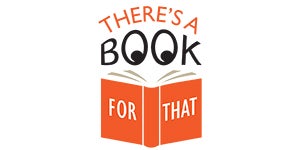 December 7, 2016 marks the 75th Anniversary of Japan's attack on Pearl Harbor and six other military bases on the Hawaiian island of Oahu. The attack precipitated America's entry into World War II. To coincide with the many planned commemorative events, we bring you the following books, including personal accounts, of that fateful day.
expand
FEATURED TITLES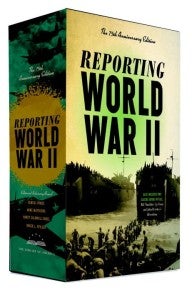 REPORTING WORLD WAR II: AMERICAN JOURNALISM 1938-1946 edited by Samuel Hynes, Anne Matthews, Nancy Caldwell Sorel
Marking the 75th anniversary of America's entrance into World War II, this Library of America two-volume boxed set gathers the acclaimed collection that evokes an extraordinary period in American history—and in American journalism. In two authoritative volumes, nearly 200 pieces by 80 writers record seminal events. Read an excerpt: 
"The Worst News That I Have Encountered in the Last 20 Years."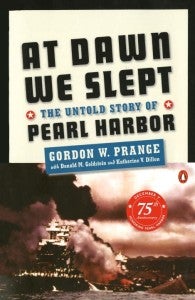 AT DAWN WE SLEPT: THE UNTOLD STORY OF PEARL HARBOR; Revised edition by Gordon W. Prange, Donald M. Goldstein
Revisit the definitive book on Pearl Harbor: At 7:53 a.m., December 7, 1941, America's national consciousness and confidence were rocked as the first wave of Japanese warplanes took aim at the U.S. Naval fleet stationed at Pearl Harbor. As intense and absorbing as a suspense novel, At Dawn We Slept is the unparalleled and exhaustive account of the Japanese bombing of Pearl Harbor.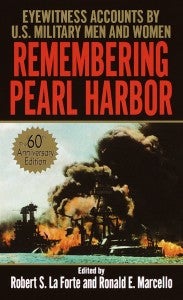 REMEMBERING PEARL HARBOR: EYEWITNESS ACCOUNTS BY U.S. MILITARY MEN AND WOMEN by Robert S. La Forte, Ronald E. Marcello
FOR YOUNGER READERS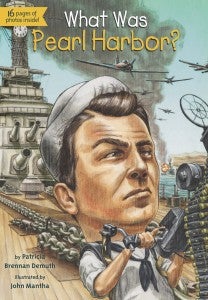 WHAT WAS PEARL HARBOR? by Patricia Brennan Demuth, John Mantha, Tim Tomkinson; ages 8-12
In a compelling, easy-to-read narrative, children will learn all about a pivotal moment in American history.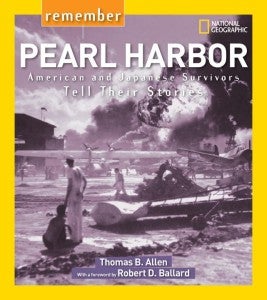 REMEMBER PEARL HARBOR: AMERICAN AND JAPANESE SURVIVORS TELL THEIR STORIES by Thomas B. Allen, Robert D. Ballard; Ages 10 & up
This landmark volume will provide young readers with valuable insights into both the Japanese and American points of view and demonstrate why people on both sides feel the need to remember Pearl Harbor.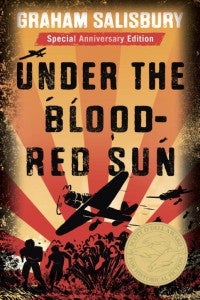 UNDER THE BLOOD-RED SUN by Graham Salisbury; Ages 12 & up
Tomi was born in Hawaii. His grandfather and parents were born in Japan, and came to America to escape poverty. World War II seems far away from Tomi and his friends. But then Pearl Harbor is attacked by the Japanese, and the United States declares war on Japan. Japanese men are rounded up, and Tomi's father and grandfather are arrested. It's a terrifying time to be Japanese in America. But one thing doesn't change: the loyalty of Tomi's buddies, the Rats.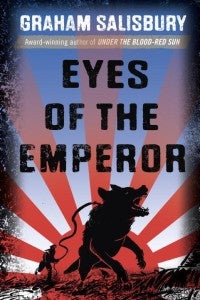 EYES OF THE EMPEROR by Graham Salisbury; Ages 12 & up
Eddy Okubo lies about his age and joins the army in his hometown of Honolulu only weeks before the Japanese bomb Pearl Harbor. Suddenly Americans see him as the enemy—even the U.S. Army doubts the loyalty of Japanese American soldiers. Then the army sends Eddy and a small band of Japanese American soldiers on a secret mission to a small island off the coast of Mississippi. Here they are given a special job, one that only they can do. Eddy's going to help train attack dogs. He's going to be the bait.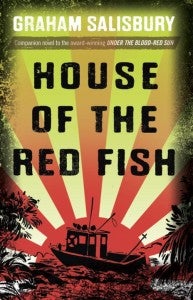 HOUSE OF THE RED FISH by Graham Salisbury; Ages 12 & up
1943, one year after the end of Under the Blood-Red Sun.  As a Japanese American, Tomi and his family have new enemies everywhere, vigilantes who suspect all Japanese. Tomi finds hope in his goal of raising Papa's fishing boat, sunk in the canal by the Army on the day of the attack. To Tomi, raising Papa's boat is a sign of faith that Papa and Grandpa will return. For more on these and related titles visit the edelweiss collection: 
Pearl Harbor