penguin african writers series
October 5, 2017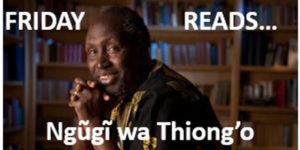 The 2017 Nobel Prize for Literature was just awarded to Kazuo Ishiguro and we congratulate him! Another perennial favorite for the award is the African writer Ngũgĩ wa Thiong'o. Thiong'o, who is from Kenya, is a distinguished professor of comparative literature and English at University of California, Irvine. Featured below are some of the best works from the novelist, playwright, essayist and memoirist to immerse yourselves in this weekend and beyond…
expand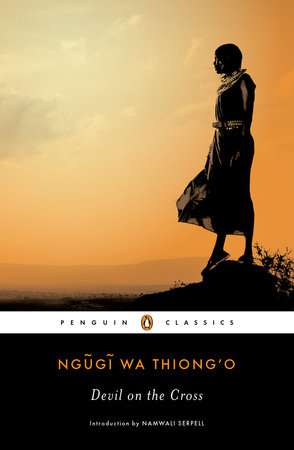 DEVIL ON THE CROSS
A legendary work of African literature,
Devil on the Cross
is one of the cornerstones of Ngũgĩ wa Thiong'o's enduring fame—and at the heart of his perennial contention for the Nobel Prize. An impassioned cry for a Kenya free of dictatorship and for African writers to work in their own local dialects.
IN THE HOUSE OF THE INTERPRETER: A MEMOIR
"Ngũgĩ's memoir eloquently telegraphs the complicated experience of being simultaneously oppressed and enlightened at the hands of a colonial regime." —
The
New York Times Book Review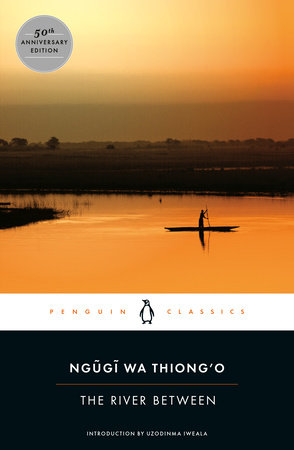 THE RIVER BETWEEN
The 50th anniversary edition and a powerful addition to the Penguin African Writers Series: the great Kenyan writer Ngũgĩ wa Thiong'o's fictional critique of the influence of Western missionaries on postcolonial Kenya.
WEEP NOT, CHILD
Thiongo's first novel introduces readers to two brothers, Njoroge and Kamau, who stand on a garbage heap and look into their futures: Njoroge is to attend school, while Kamau will train to be a carpenter. But this is Kenya, and the times are against them: In the forests, the Mau Mau is waging war against the white government, and the two brothers and their family need to decide where their loyalties lie.
A GRAIN OF WHEAT
The Nobel Prize–nominated Kenyan writer's best-known novel is set in the wake of the Mau Mau rebellion and on the cusp of Kenya's independence from Britain,
A Grain of Wheat
follows a group of villagers whose lives have been transformed by the 1952–1960 Emergency.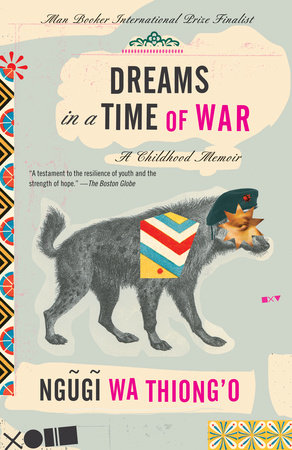 DREAMS IN A TIME OF WAR: A CHILDHOOD MEMOIR
Born in 1938 in rural Kenya, Ngũgĩ wa Thiong'o came of age in the shadow of World War II, amidst the terrible bloodshed in the war between the Mau Mau and the British. The son of a man whose four wives bore him more than a score of children, young Ngũgĩ displayed what was then considered a bizarre thirst for learning, yet it was unimaginable that he would grow up to become a world-renowned novelist, playwright, and critic.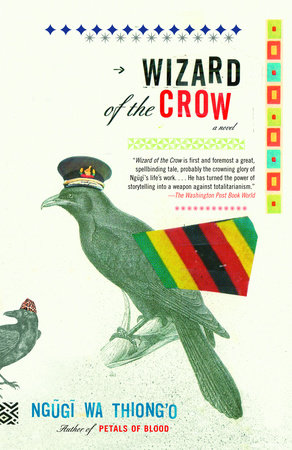 WIZARD OF THE CROW
Set in the fictional Free Republic of Aburiria, Wizard of the Crow dramatizes with corrosive humor and keenness of observation a battle for the souls of the Aburirian people, between a megalomaniac dictator and an unemployed young man who embraces the mantle of a magician.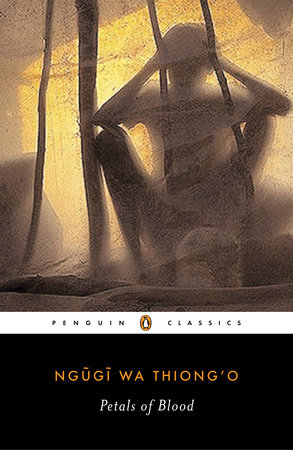 PETALS OF BLOOD
The puzzling murder of three African directors of a foreign-owned brewery sets the scene for this fervent, hard-hitting novel about disillusionment in independent Kenya. For more on these titles visit the collection
Ngũgĩ wa Thiong'o
---
There's a Book for That! 
is brought to you by Penguin Random House's Sales department. Please follow our Tumblr by clicking 
here
—and share this link with your accounts: 
theresabookforthat.tumblr.com
. Thank you! Did you see something on the news or read about something on your commute? Perhaps you noticed something trending on Twitter? Did you think: "There's a book for that!"? Then please, send it our way at 
theresabookforthat@penguinrandomhouse.com