pride
June 26, 2018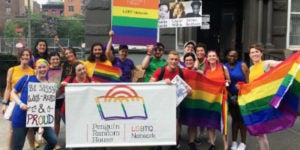 On Sunday, June 24, the Penguin Random House LGBTQ Network participated in the NYC Pride March that was organized to celebrate, advocate for and support the LGBTQ community. For the sixth year in a row, Penguin Random House employees and their spouses, partners, friends, and family marched to support LGBT rights.
Read on for pictures and to hear what marchers had to say about the day!
expand
"It was an absolute joy to march with PRH's LGBTQ Network! There was a tremendous amount of support from both members of the Network and from parade spectators. LGBTQ inclusion in the publishing industry was definitely showcased by our participation."
–Matt Romano, DK
"This was my first time walking in Pride, and I wasn't sure what to expect. But seeing so many people celebrating themselves freely and confidently—and celebrating each other—made me feel empowered and proud to be who I am.
" –Jennifer Huang, Riverhead
"It was such an honor to be able to participate in Pride as a member of PRH's LGBTQ Network. It was not only incredibly heartwarming to witness the strength of New York's thriving and compassionate LGBTQ community by marching alongside the hundreds and thousands of Pride's fellow marchers and attendees, but it also reminded me of how incredibly proud, honored, and thankful I am to be welcomed and accepted as a member of the PRH family."
–Tiff Ferentini, Kodansha Comics
"It was exhilarating walking in the parade with the PRH LGBT Network, knowing I was surrounded by the most supportive, wonderful colleagues—and knowing that our company has been equally supportive at every turn."
–Max Felderman, PPG Sales
The Penguin Random House LGBTQ Network was conceived to provide: a supportive environment to all employees who share the common idea of nurturing workplace diversity; a forum for professional and social opportunities; a community among the LGBTQ individuals at Penguin Random House; and an increased awareness of LGBTQ authors and books within the community.
June 1, 2018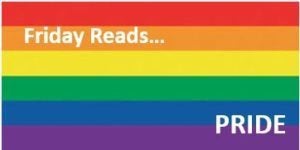 In June we celebrate Lesbian, Gay, Bisexual and Transgender Pride Month (LGBT Pride Month), which honors the 1969 Stonewall riots in Manhattan. First, President Bill Clinton declared June "Gay & Lesbian Pride Month" on June 2, 2000. In 2009, President Barack Obama declared June Lesbian, Gay, Bisexual, and Transgender Pride Month.
LGBT Pride Month events attract millions of participants around the world. The purpose of the commemorative month is to recognize the impact that lesbian, gay, bisexual and transgender individuals have had on history locally, nationally, and internationally.
For this Friday Reads installment, we bring you some of the best biographies and memoirs on the topic, including historical perspectives and young readers titles:
expand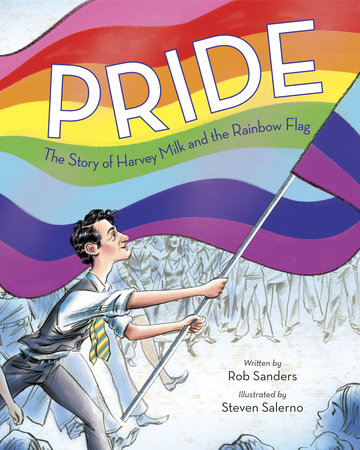 PRIDE: THE STORY OF HARVEY MILK AND THE RAINBOW FLAG
by Rob Sanders, Steven Salerno
Celebrate the 40th anniversary of the Rainbow Pride Flag with the very first picture book to tell its remarkable and inspiring history! In this deeply moving and empowering true story, young readers will trace the life of the Gay Pride Flag, from its beginnings in 1978 with social activist Harvey Milk and designer Gilbert Baker to its spanning of the globe and its role in today's world. Award-winning author Rob Sanders's stirring text, and acclaimed illustrator Steven Salerno's evocative images, combine to tell this remarkable - and undertold - story. A story of love, hope, equality, and pride.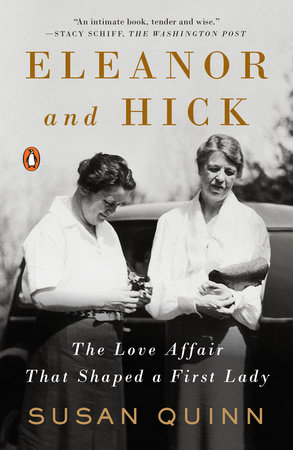 ELEANOR AND HICK: THE LOVE AFFAIR THAT SHAPED A FIRST LADY
by Susan Quinn
In 1932, as her husband assumed the presidency, Eleanor Roosevelt entered the claustrophobic, duty-bound existence of the First Lady with dread. A lifeline came to her in the form of a feisty campaign reporter for the Associated Press: Lorena Hickok. Over the next thirty years, until Eleanor's death, the two women carried on an extraordinary relationship: They were, at different points, lovers, confidantes, professional advisors, and caring friends, and at every turn, the bond these women shared was grounded in their determination to better their troubled world.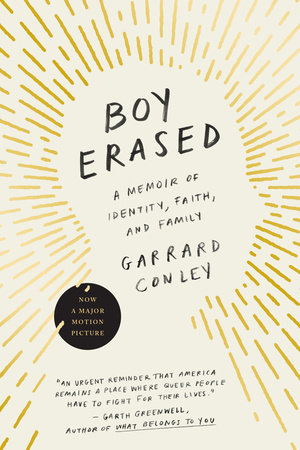 BOY ERASED: A MEMOIR OF IDENTITY, FAITH, AND FAMILY
by Garrard Conley
A beautiful, raw and compassionate memoir about identity, love, and understanding from a survivor of 'ex-gay' therapy. Soon to be a feature film this Fall.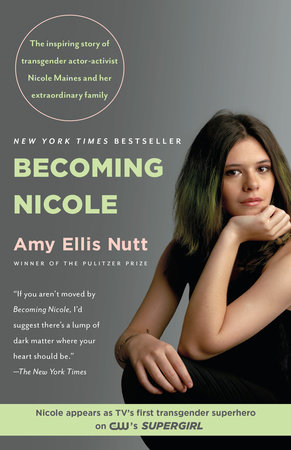 BECOMING NICOLE: THE TRANSFORMATION OF AN AMERICAN FAMILY
by Amy Ellis Nutt
The Maines were a middle-class, hard-working, politically conservative New England couple whose lives felt complete when they adopted identical twin sons. As toddlers, Jonas was the son Kelly and Wayne Maines expected, but Wyatt was only interested in girls' clothes and toys. By age five, this conflict was tearing Wyatt—and the family—apart. Today, Wyatt is Nicole. She and Jonas are now in college. This is the story of a journey that could have destroyed a family, but instead united them. It's the story of a mother whose instincts told her her child needed love and help. It's the story of a father who overcame confusion and fear to become a vocal advocate of trans rights. It's the story of a brother who always loved and accepted his sister. And, especially, it's the story of a young girl who found the courage to be herself.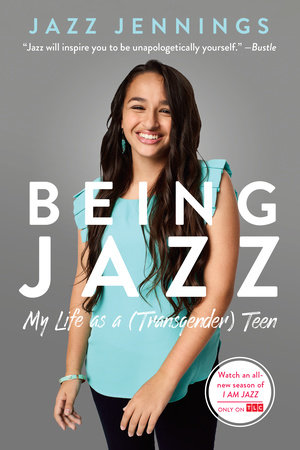 BEING JAZZ: MY LIFE AS A (TRANSGENDER) TEEN
by Jazz Jennings
Jazz Jennings is one of the youngest and most prominent voices in the national discussion about gender identity. At the age of five, Jazz transitioned to life as a girl, with the support of her parents. A year later, her parents allowed her to share her incredible journey in her first Barbara Walters interview, aired at a time when the public was much less knowledgeable or accepting of the transgender community. This groundbreaking interview was followed over the years by other high-profile interviews, a documentary, the launch of her YouTube channel, a picture book, and her own reality TV series—
I Am Jazz
—making her one of the most recognizable activists for transgender teens, children, and adults. In her remarkable memoir, Jazz reflects on these very public experiences and how they have helped shape the mainstream attitude toward the transgender community. But it hasn't all been easy. Jazz has faced many challenges, bullying, discrimination, and rejection, yet she perseveres as she educates others about her life as a transgender teen.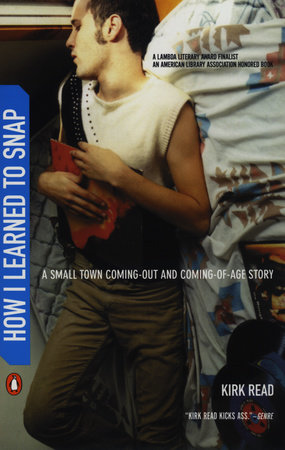 HOW I LEARNED TO SNAP: A SMALL TOWN COMING-OUT AND COMING-OF-AGE STORY
by Kirk Read
With bold Southern humor, journalist and performer Kirk Read takes readers on a guided tour of his precocious and courageous adolescence. Recalling his years as an openly gay high school student, Read describes how he navigated the hallways with his sense of humor and dignity intact.
How I Learned to Snap
is a refreshingly victim-free story in which queer teenagers are creative, resilient, and ultimately heroic.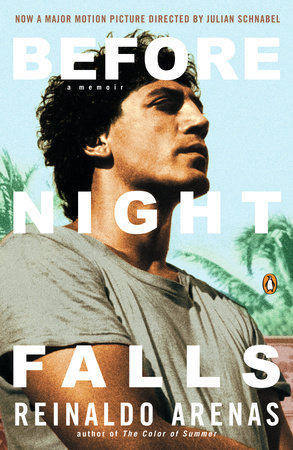 BEFORE NIGHT FALLS: A MEMOIR
by Reinaldo Arenas, Dolores M. Koch
The basis of Julian Schnabel's film of the same name, this is the shocking memoir by visionary Cuban writer Reinaldo Arenas. It "is a book above all about being free," said The New York Review of Books--sexually, politically, artistically. Arenas recounts a stunning odyssey from his poverty-stricken childhood in rural Cuba and his adolescence as a rebel fighting for Castro, through his supression as a writer, imprisonment as a homosexual, his flight from Cuba via the Mariel boat lift, and his subsequent life and the events leading to his death in New York. For more on these and related titles visit
Pride 2018
---
There's a Book for That
has its own Tumblr! Visit by clicking
here
—and share the link with your accounts:
http://theresabookforthat.tumblr.com/
.
Did you see something on the news or read about something on your commute? Perhaps you noticed something trending on Twitter? Did you think: "There's a book for that!"? Then please, send it our way at
theresabookforthat@penguinrandomhouse.com