Publisher Profile
May 12, 2016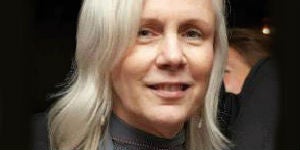 As part of our Publisher Profile series, Nancy Paulsen, president and publisher of her eponymous Penguin Young Readers imprint, shares personal insights into her outstanding career in book publishing, her bestselling, award-winning authors – Jacqueline Woodson, Lynda Mullaly Hunt and Maira Kalman, among them – as well as new books and authors she is looking forward to publishing in the coming year.
expand
What initially attracted you to the world of book publishing and the editor/publisher role in particular?
Like most people in publishing, it was the love of books. I was an avid reader as a child and loved how reading transported me to new places and allowed me to understand how it felt to stand in someone else's shoes. When I brought my résumé to Viking Penguin (as it was called back then), the job opening was in Children's Editorial. I saw so many favorite books on the shelves when I walked into the offices—MADELINE
, 
THE SNOWY DAY
, 
PIPPI LONGSTOCKING
, 
THE OUTSIDERS—that I knew I had arrived at my new home. From then on I wanted to work with authors and artists and help them make books forever.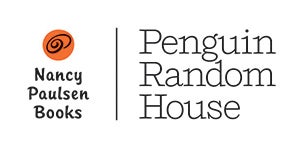 What have been some of your most rewarding achievements over the course of your career as a publisher?
Right from the beginning I wanted to publish books that made kids feel good and that made all kinds of kids feel represented. One of my early books at Viking was a picture book called I LIKE ME! by Nancy Carlson, about a confident pig, and I adored its message. When I became the publisher of Putnam in the mid-1990s, I signed up Jacqueline Woodson because I loved her extraordinary, lyrical voice, and I was thrilled when so many of her books won major awards. Her most recent picture book with E. B. Lewis, 
EACH KINDNESS
, won the Jane Addams Peace Prize and shows kids in such a stunning way that actions have consequences. Maira Kalman's picture books have also been thrilling to publish, as her viewpoint is so unique and eye-opening. It's exciting that I get to work on both picture books and novels that speak to so many kids and make a difference in their lives.
When you started your own imprint, how did you envision what your emphasis would be as well as the breadth of your authors and character of your lists?
From the start I planned to focus on diverse and distinctive voices and books that offered kids hope, because life can be so hard. Having Jacqueline Woodson's stunning memoir,
BROWN GIRL DREAMING
, win the National Book Award and become a huge bestseller has been so gratifying to us both, as we've worked together for twenty years and it was a fabulous culmination of all the things we've dreamed about happening. When I published Lynda Mullaly Hunt's first book, 
ONE FOR THE MURPHYS
, about a foster child and everyday heroes, the word of mouth among kids was incredible and propelled the book onto state award lists all over the country. Lynda's new book, 
FISH IN A TREE
, is a bestseller that is being read in classrooms all over the world, and it's a beautifully told story that reminds us not to judge people by their learning styles ("Great minds 
don'
t think alike!") and shows how a good teacher makes such a difference in a child's life.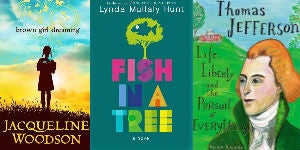 What have been some of the most satisfying aspects of having your own imprint and what excites you most about its future?
It is super-satisfying to work with people who amaze me with their talents. On the picture book side, I get to work with some industry greats like the inimitable Tomie dePaola, and to also discover new talent like Lori Nichols and Eliza Wheeler. And on the fiction side I am thrilled that I have lots more coming from Jacqueline Woodson and Lynda Mullaly Hunt. I also have novels from Brenda Woods, Aisha Saeed, and Padma Venkatraman—all who are powerful diverse voices. It is so rewarding when fabulous books reach readers and excite them and help expand their worldview, and it's magical when a book becomes a child's favorite. That's what excites me about the future—more books and more stories to be told and the ability to connect with kids in such a meaningful way.