random house studio
June 13, 2018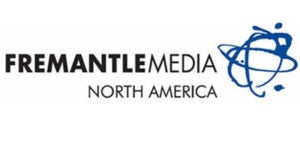 Random House Studio and sister Bertelsmann company FremantleMedia North America are partnering with bestselling Random House Children's Books fantasy author Brandon Sanderson to create a groundbreaking, multi-media experience. Sanderson's DARK ONE series will be transformed into a narrative that spans multiple platforms, including the small screen, print, and audiobooks.
expand
DARK ONE is a dramatic fantasy adventure that revolves around a young man who sees visions of a bizarre and outlandish land that turns out to be a real world—one where he is fated to become a ruthless tyrant. Sanderson will be transforming the DARK ONE series into a television drama and graphic novel. He is also creating a supplementary, multi-volume book series for potential publication by Random House Children's Books that will explore the universe of the DARK ONE beyond the television storyline, and a podcast that will serve as a prequel-like addition to the television adaptation. "I'm used to painting a picture in words," Sanderson said. "DARK ONE came to life when I freed myself to think of it as a project for actual visual media, with the setting, characters and outline all coming together. I'm excited to be able to partner with FremantleMedia North America and Random House Studio on this for television." Sanderson was brought together with Random House Studio by
Beverly Horowitz
, SVP & Publisher, Delacorte, Random House Children's Books.
"Brandon Sanderson is one of the most exciting storytellers within the enormous group of authors published by the Penguin Random House group," said
Peter Gethers
, Executive Vice President and General Manager, Random House Studio. "We are thrilled to be working with him to create one of his extraordinary worlds for a television audience for the first time." Sanderson's bestselling success features the MISTBORN trilogy, the RECKONERS series, and the STORMLIGHT ARCHIVE collection. He is the recipient of a number of awards, notably the Hugo for his novella, THE EMPEROR'S SOUL. His upcoming book, SKYWARD, will be published by the Delacorte Press imprint of RHCB in November. DARK ONE will be Sanderson's first original production for television. Random House Studio is part of FremantleMedia North America, the US branch of FremantleMedia, a global force in scripted and non-scripted media content, and a production/distribution subsidiary of Bertelsmann's RTL Group.