Readathon 2017
April 17, 2017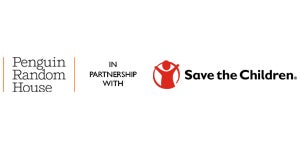 Penguin Random House is very excited to announce the launch of our #ProjectReadathon Million Minutes campaign. The one-week reading and giving initiative, April 17 to April 23, gives readers the chance to help children in local communities throughout North America – just by reading.
expand
Starting today, readers can visit a new specially created online reading platform at 
ReadWell.PenguinRandomHouse.com
 and read free, timed excerpts from over 200 Penguin Random House titles. We believe that the simple act of reading can have far-reaching social impact: which is why the more minutes a user reads, the more book donations are triggered from us to Save the Children – putting up to 300,000 books into the hands of children in need in the US, Canada and Mexico.
How 

#ProjectReadathon

 Works:
Each excerpt on the platform notes how many minutes will be added and how many books will be donated throughout the campaign.
For example, reading a 20-minute excerpt unlocks a 5-book donation from Penguin Random House to Save the Children; reading an hour unlocks a 20-books donation.
The books will go to Save the Children literacy programs, which help young students transition from learning to read to reading to learn.
Contributing Partners:
Also joining the #ProjectReadathon Million Minutes campaign are 
Charity Miles
 and 
Tab for a Cause
, two organizations that enable consumers to give back through everyday activities. Users will be invited to add minutes to the Project through reading at 
ReadWell.PenguinRandomHouse.com
, as well as through the Charity Miles and Tab for a Cause platforms for special in-app and on-platform opportunities.
A Worldwide Celebration of Books and Giving Back:
#ProjectReadathon takes place in the US, Canada and Mexico, and culminates on April 23 in honor of UNESCO's 
World Book and Copyright Day
, 
World Book Night
 (UK) and 
St. Jordi Day
 (Spain). Penguin Random House employees across the US, Canada, Mexico, UK, and Spain are taking part in local celebrations in honor of these events, as they join together in celebration of books and reading to give back to their local communities.
Visit ReadWell.PenguinRandomHouse.com now to join #ProjectReadathon and #ReadWell.